Spintires: MudRunner - Gameplay Trailer
Author:
admin
| 19-10-2017, 13:20 |
Views:
1 611 |
Comments:
0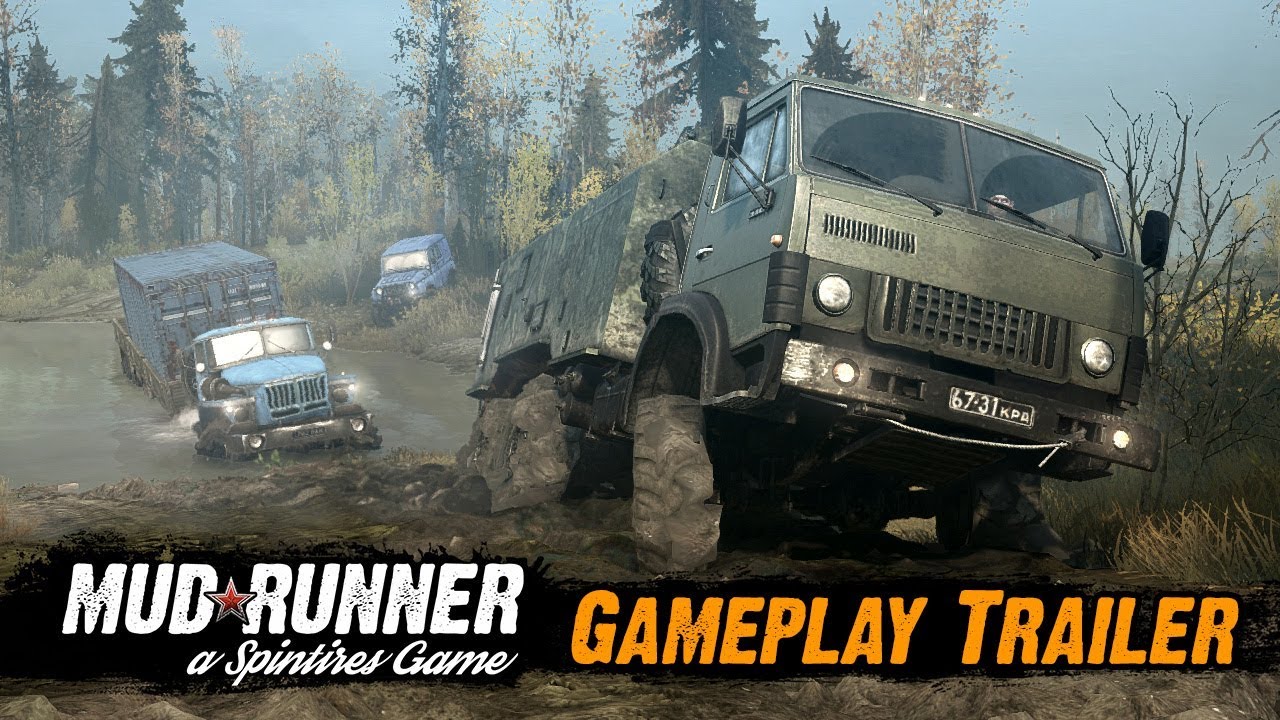 Here is the new gameplay trailer for Spintires: MudRunner game , the Ultimate Off-Road Experience arrives on consoles and PC on October 31.
Spintires is an incredible off-road vehicle simulation, taking players on the most hostile roads and harsh environments. Acclaimed for its immersive and accurate driving and physics models, the first edition has enthralled over a million players on PC.
Today, discover the first gameplay video of Spintires: MudRunner, the ultimate edition of Spintires. Available on PC, and for the first time on PlayStation 4 and Xbox One consoles, this new version of Spintires offers unique content and experiences for a video game. It's a genre of its own, reinventing the rules and offering new challenges for players looking for powerful, original experiences, as shown in today's gameplay video.
With near-photorealistic graphics and incredible physics simulation, Spintires: MudRunner puts you in the driver's seat of powerful off-road vehicles, and challenges you to face extreme sandbox environments, with only a map, a compass and your driving talents to survive!
Through numerous missions and challenges, off-road vehicle fans will enjoy crossing mud, rivers with strong currents, and climb perilous peaks aboard their 4x4s, trucks and sturdy logistic vehicles designed to withstand the most extreme conditions. Dedicated players and driving enthusiasts will appreciate the hyper-realistic driving sensations thanks to an advanced physics engine, including fuel simulation, a differential transmission system, soft-tire simulation, as well as realistic interactions between vegetation, mud, water, and your vehicle. Lastly, players looking for adventure and open environments will love the freedom offered by the sandbox maps of the game – choose what path to take, through difficult terrain, rivers, forests, swamps, mountains... nature and its dangers will always put you to the test.
Spintires: MudRunner will release October 31 on PC, PlayStation 4 and Xbox One. Spintires owners benefit from an exclusive 50% discount on Steam, on top of the 10% off special offer for all preorders.
Preorder now on PS4, Xbox One & PC: https://www.mudrunner-spintires.com/shop
Twitter: https://www.twitter.com/MudRunnerSpin
Facebook: https://www.facebook.com/MudRunnerSpi...
VK: https://vk.com/MudRunnerSpintires
Share / Download mod «Spintires: MudRunner - Gameplay Trailer»
---
---