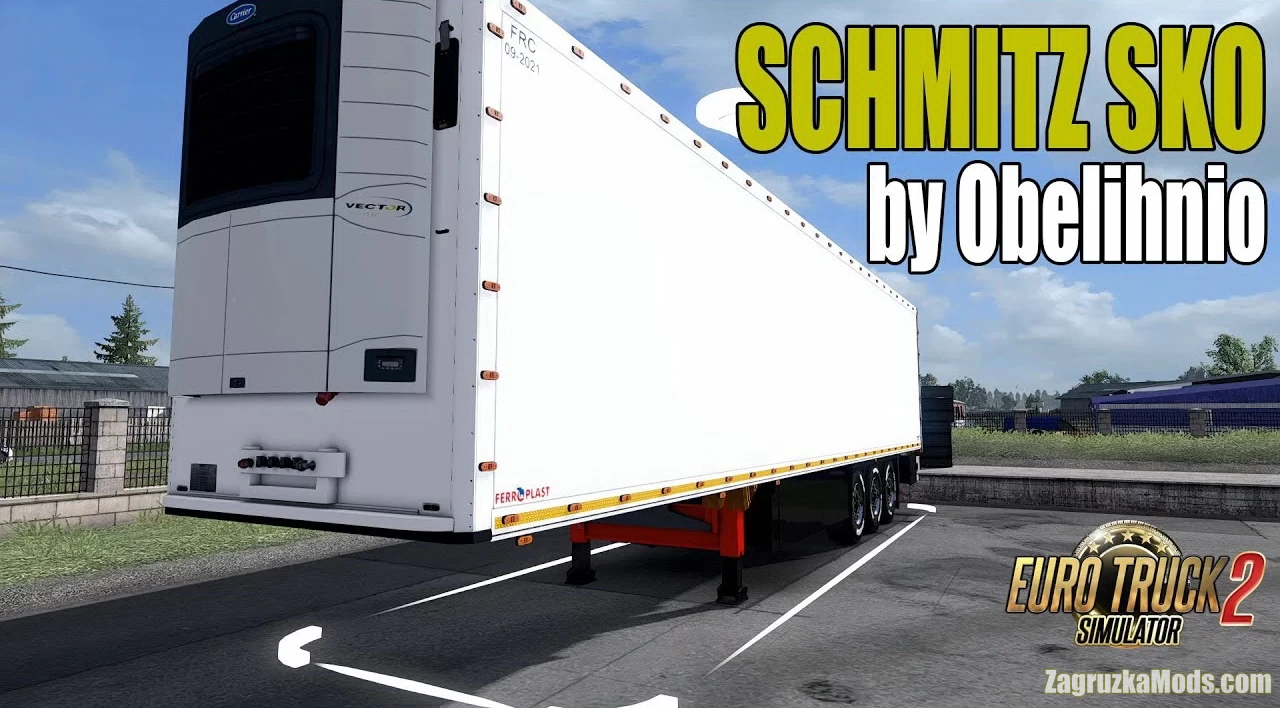 Last edited by: admin - 5-11-2020, 22:48
Reason: Mod Updated to v1.1
Download mod Schmitz S.KO Reconstructed v1.1 by obelihnio (1.39.x) for ETS2 | Euro Truck Simulator 2 game.
A great addition added to the game Euro Truck Simulator 2 is Mod Schmitz S.KO Reconstructed by obelihnio for 1.39.x game version, which can be downloaded for free and without registration. You can also see other fashion from the category Other mods for

Euro Truck Simulator 2

or go to the main section ETS2 mods.
---
Schmitz S.KO Reconstructed - This mod aims to build a accurate model of the S.KO refrigerated trailer.  The old mod some serious inaccuracies that made any adjustments and fixes hard to do, so the decision to start from scratch was made. Almost everything has been built anew, including a completely new chassis with equipment, much more accurate dimensions and much better modularity. 
---
Features Schmitz S.KO Reconstructed:
- Trailer ownership support 
- Fully stand-alone 
- Solid and panelled side wall types 
- Double and quad lock rear doors 
- Advanced coupling 
- Animated landing gear 
- Skin-able 
- Liftable axle 
- Realistic weight & dimensions 
- Cable physics support 
- Support for SCS license plates as well as EU, UK and Spanish double style custom plates with front mounted plate for ES. 
- Support for SCS trailer wheels as well as Ownership trailer wheels by abasstreppas 
- Includes Aspock Europoint 2 lamps by FreD_ & Europoint 3 by me 
- Support for custom placement of rear lamps
- Support for custom placement of side, rear and bumper markers
- Aspock Unipoint 1 marker lights (amber, red, white)
- High power reverse work lamps
- adapted to the latest patch 1.39
Tested on game version 1.39.x