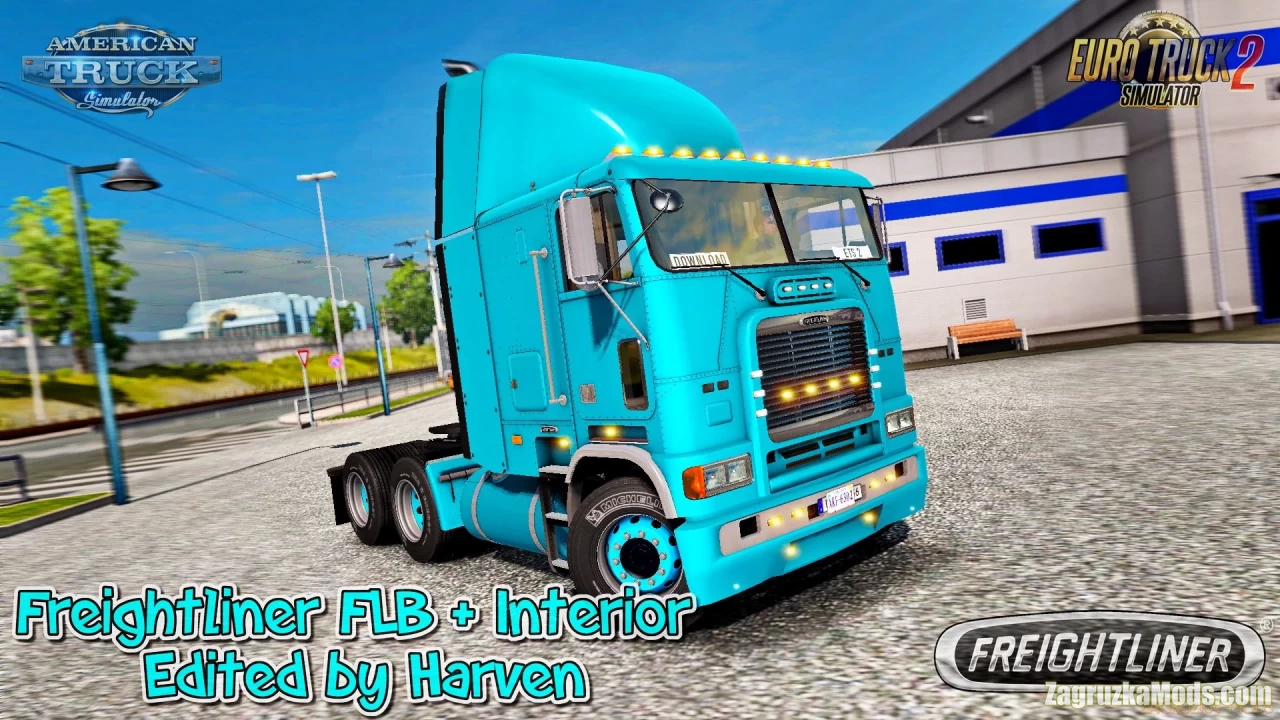 Last edited by: Zagruzka - 2-04-2021, 09:29
Reason: Mod Updated to v2.0.10
Download american truck Freightliner FLB + Interior v2.0.10 Edit by Harven (1.40.x) for American Truck Simulator | Euro Truck Simulator 2 game.
---
Freightliner FLB -
quality american truck mod with new improvements and changes added for ATS players.
It has a lot of options for individualization.
Freightliner FLB is a manufacturer of heavy duty trucks, chassis and semi-trailer trucks in the United States. The company was founded as Freightliner LLC in 1942 and is now a division of Daimler Trucks North America, a subsidiary of Daimler AG.
---
Features Freightliner FLB:
- independent truck model
- High quality 3D model
- High quality detailed exterior
- High quality detailed interior
- passanger seat
- the model has own interior
- the model has own sound
- the model has own wheels
- present the illumination of arrow speedometer and tachometer
- animation parts on interior
- the character is correctly sitting in the driver's seat
- the choice of wheels configuration
- the choice of color body / metallic paint / skins
- the choice of transmission, gearbox
- the choice of power engine
- correct position of the Freightliner logo
- Working headlights, brake lights, tail lights, front and rear turn signals, steering wheel and reverse signals
- The correct position of the player
- Tuning and accesories present
- interior accesories configuration
- Cables trailer support
- Supports all major functions of the game
- buy from Kenworth dealer
- Adapted to the latest game patch 1.40
Tested on game version 1.40.x