Project Next-Gen Graphic Mod v1.03 by DamianSVW (1.43.x) for ETS2
Author:
admin
| 2-12-2021, 17:46 |
Views:
29 768 |
Comments:
10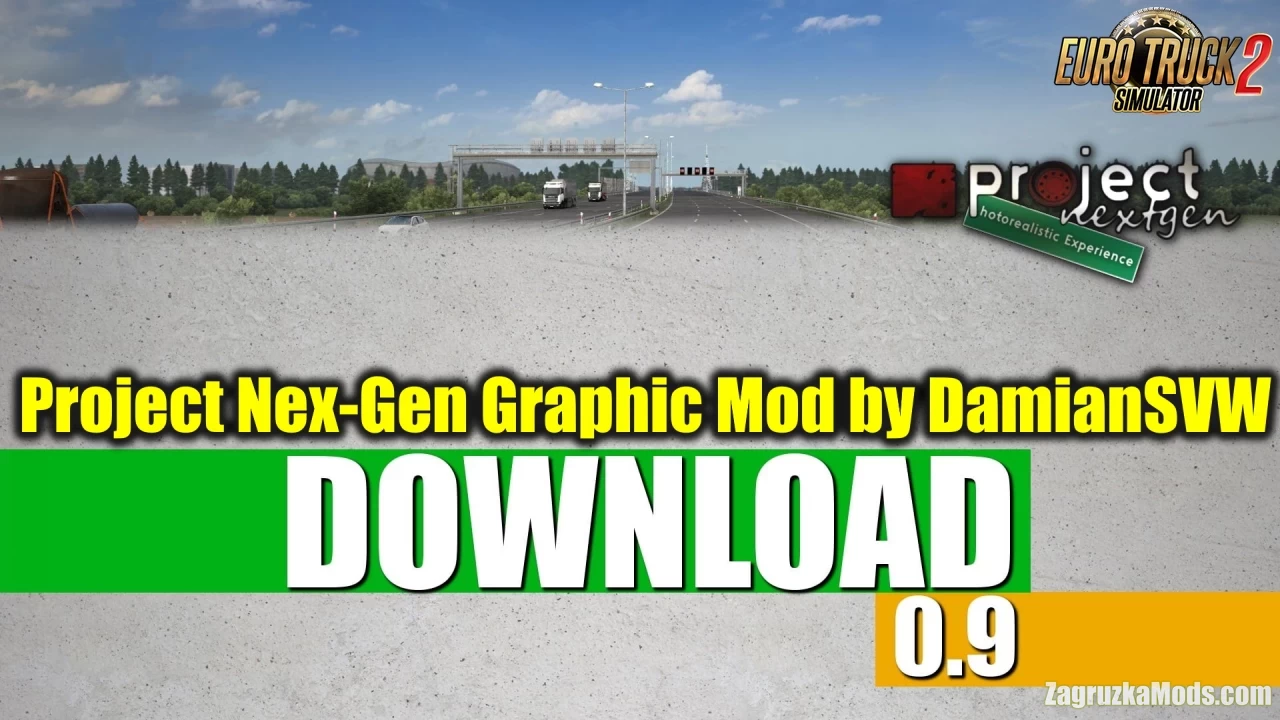 Category
-
ETS 2 other mods
Credits: - DamianSVW, johndoe, Pixelgrapher
Last edited by: Zagruzka - 20-01-2022, 02:17
Reason: Mod Updated to v1.03
Download mod Project Next-Gen Graphic Mod v1.03 by DamianSVW (1.43.x) for ETS2 | Euro Truck Simulator 2 game.
A great addition added to the game Euro Truck Simulator 2 is Mod Project Nex-Gen Graphic by DamianSVW for 1.43.x game version, which can be downloaded for free and without registration. You can also see other fashion from the category Other mods for

Euro Truck Simulator 2

or go to the main section ETS2 mods.
---
Project Nex-Gen - is a cool modification that improves the graphics to a photorealistic one in the game world of ETS2. This makes the game look fresher and more interesting than before. The mod contains new settings for visual effects, new weather, as well as alternative better textures of the sky, grass, trees, water, soil, asphalt, markings, road signs, wells, paving slabs, curbs, bumpers and other objects.
---
Features Project Next-Gen Graphic Mod:
- The mod contains high resolution 4K textures;
- Mod changes the weather and graphics in the game to a more realistic one;
- Modifies vegetation;
- Changes most of the textures, signs, buildings, various coatings, bumpers, etc. (4K quality);
- Modifies roads;
- Can be used with any weather mod;
- Weakly affects performance;
- Various other changes and improvements;
- Improvement Autumn (Textures and Weather/Lighting)
- Added and improvement some sky Textures.
- Improvement Road Textures for all Content. (Main mod and DLC packs like Iberia, France etc.) Added new and some old repleaced.
- Added New Higher resolution Asphalt and Concrete Textures for Prefabs arround the map.
Tested on game version 1.43.x
Share / Download mod «Project Next-Gen Graphic Mod v1.03 by DamianSVW (1.43.x) for ETS2»
---
---
Download #1
Download #2