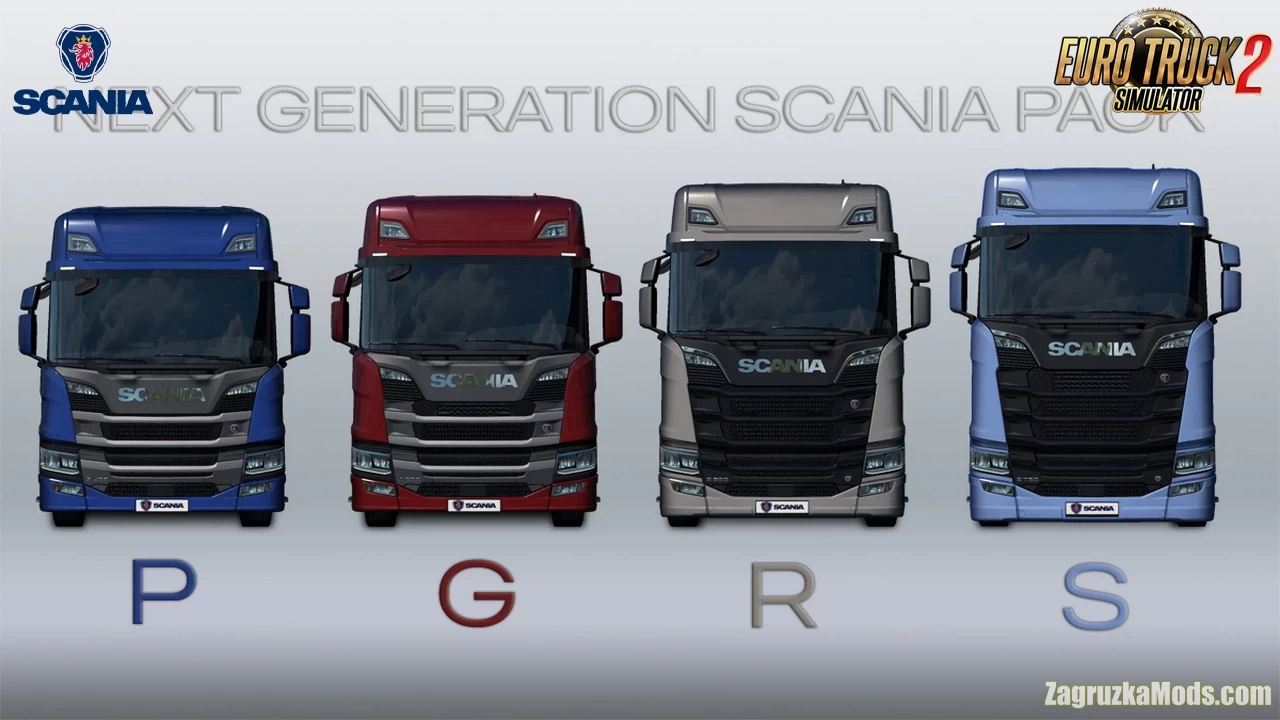 Last edited by: admin - 27-12-2020, 16:37
Reason: Mod Updated to v2.3.1
Download mod truck Next Generation Scania P G R S v2.3.1 by Eugene (1.39.x) for ETS2 | Euro Truck Simulator 2 game.
A great addition added to the game Euro Truck Simulator 2 is Truck Next Generation Scania P G R S by Eugene for 1.39.x game version, which can be downloaded for free and without registration. You can also see other fashion from the category Trucks for Euro Truck Simulator 2 or go to the main section ETS 2 mods.
---
Next Generation Scania P G R S 
- t
his is a remake of the default Scania R & S Series from SCS Software.

A lot of elements have been redone, new tuning details, textures, engines and more features have been added.

M

od replaces the standard trucks from the game and the trucks in the "agency orders" are also redesigned.



---
Features Next Generation Scania P G R S:
- Booths - Kraker, Ekeri, NTM, VAK, Närko
- Appropriate tuning parts for box booths) - NTM, Ekeri, NTM, VAK, Närko
- 11 tandem chassis
- VBG and TAV hook
- Side shields and skirts
- Caps on wheels Domar
- Caps on wheels Parlok
- Reversing lights on thresholds
- Hydro board Zepro
- 4 refrigerators Lumikko, Thermo King, Carrier
- Cable support
- New interior accessories support (A/C, Bed, Pillow), SISL pack too
- G33CM Gearbox (by galimim )
- 2 V8 Skins (for R and S only)
- 2 Scania-Vabis Skins (for P G R S)
- New stock colors (by coolusername)
- Fully painted stock sun visors (they replace ones from Mighty Griffin DLC, because they're ugly)
Tested on game version 1.39.x