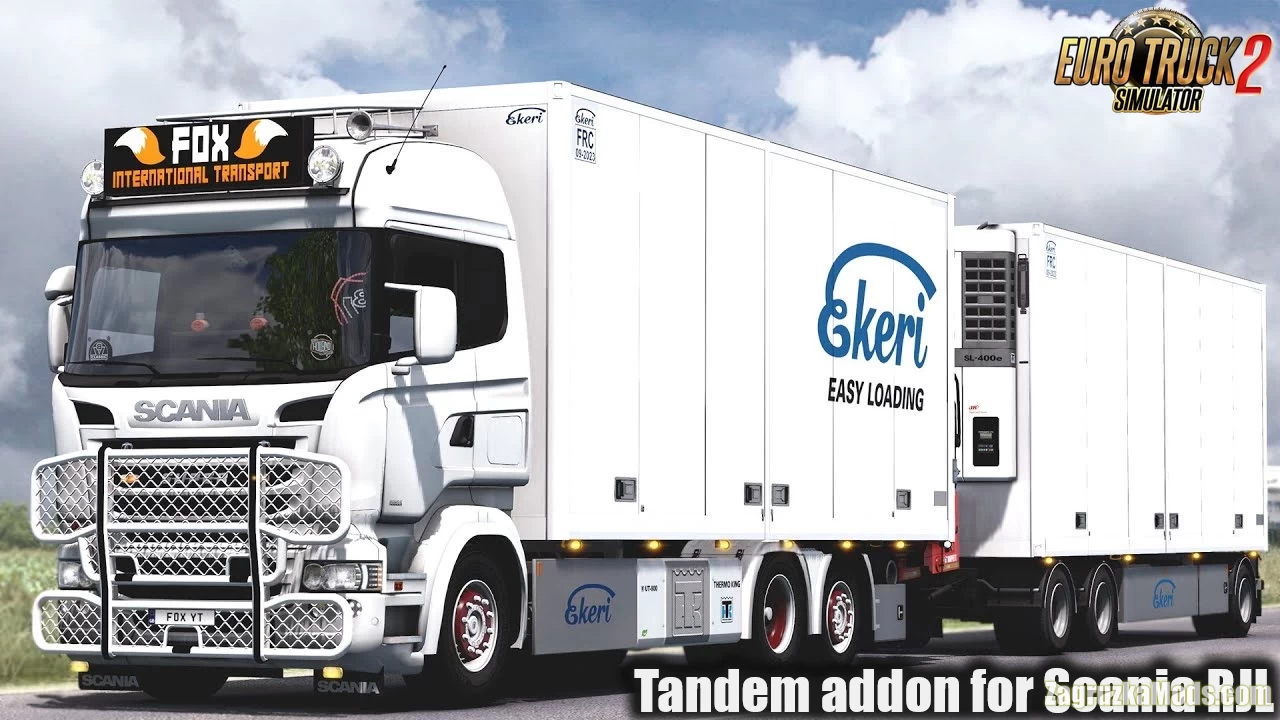 Last edited by: admin - 8-01-2021, 17:27
Reason: Mod Updated to v2.4.1
Download mod Tandem Addon for RJL Scania RS and R4 v2.4.1 by Kast (1.39.x) for ETS2 | Euro Truck Simulator 2 game.
A great addition added to the game Euro Truck Simulator 2 is Mod Tandem Addon for RJL Scania RS and R4 by Kast for 1.39.x game version, which can be downloaded for free and without registration. You can also see other fashion from the category Trucks for Euro Truck Simulator 2 or go to the main section ETS 2 mods.
---
Tandem Addon for RJL Scania 
- a
 modification designed specifically to add the ability to transport BDF cargo to the Scania R & Streamline.
Adds a pair of great tandem chassis.
Development at the highest level for ETS2 players.
---
- Kraker BDF;
- NTM BDF;
- Two tandem chassis;
- Trailing device;
- Side protection;
- Wheel covers;
- Lights on the doorstep.
- Mod works with Scania from RJL and is also required for some other chassis mods from Kast.
- Suitable for game version 1.39.
- Swap body parts added, fitted by VAK and TopLift
- Swap body boxes and parts VAK, Närko, NTM
- Bug fixed from previous version
Tested on game version 1.39.x