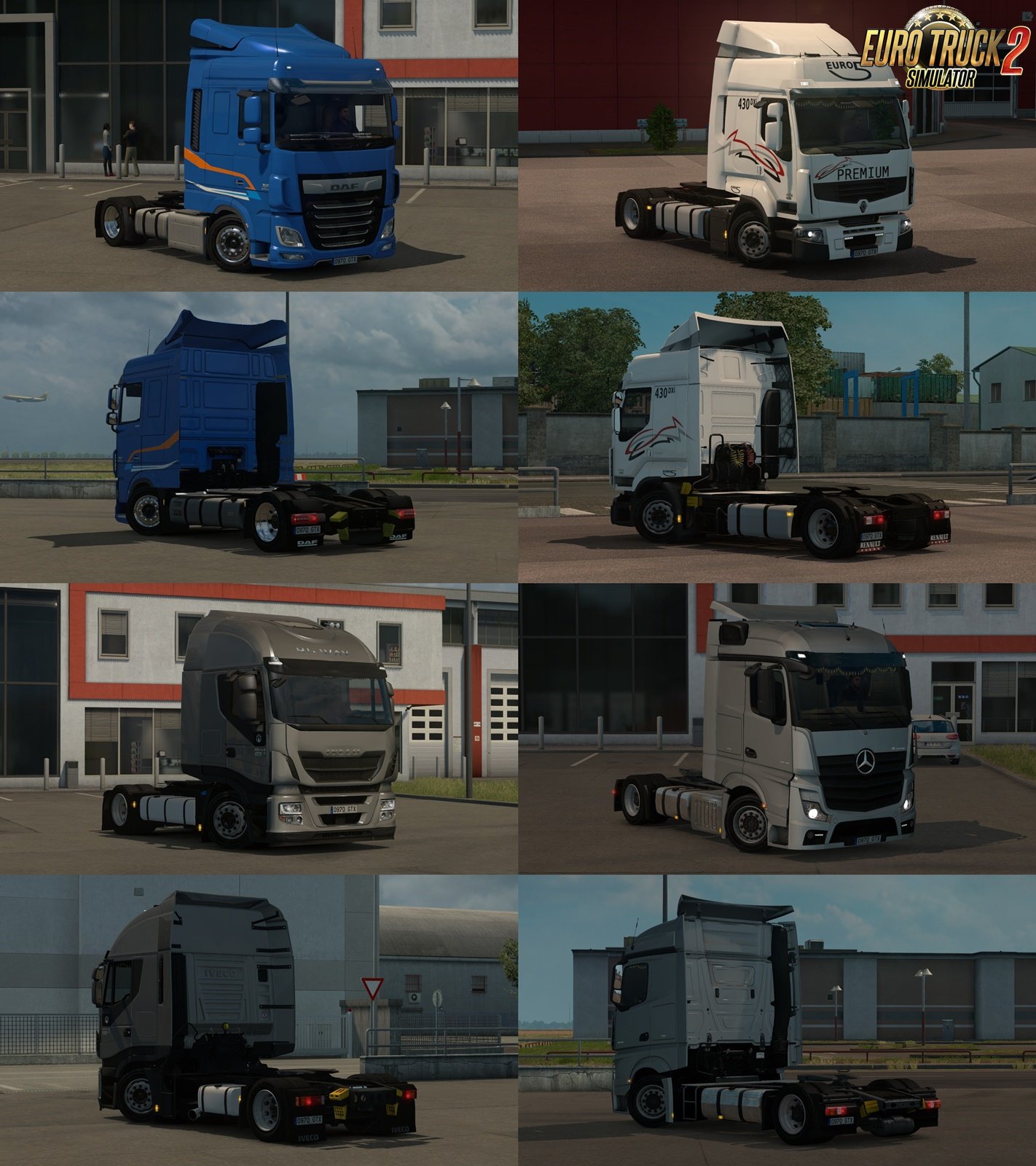 Low deck chassis addons for Schumi's trucks v3.3 by Sogard3 
This is a
 low deck chassis addons for Schumi's trucks.
New in v3.3:
-Fixed Mercedes Actros for version 3.0.
*You still need the original mods, my mods only contain necessary
pmd, pmg and def files to add them to the original mods by Schumi:
Features:
-Adds the raised spoilers.
-Cables working!
-5 Optionals number plates.
Note from the Author:
If something its not working contact me but they were tested in a clean profile 1.36.
Thanks again to Schumi for let me edit his mods.Enjoy! ;)