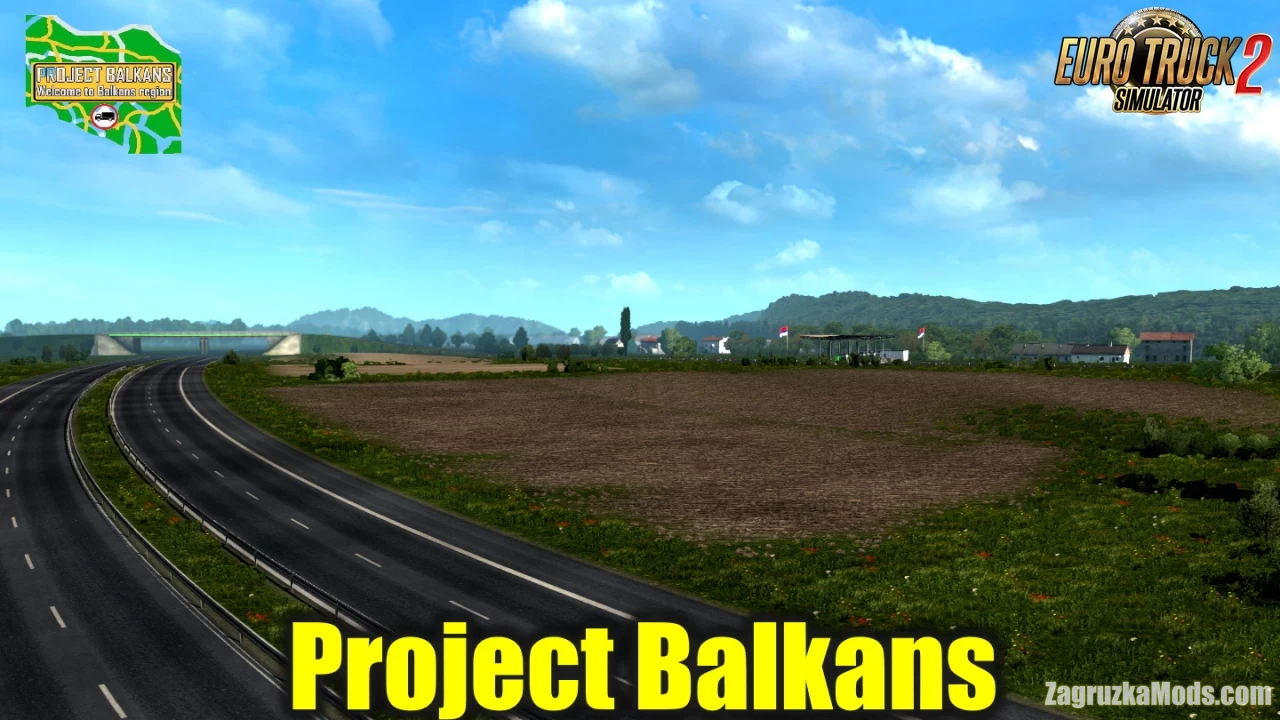 Last edited by: admin - 25-12-2020, 14:27
Reason: Mod Updated to v5.0
Download mod Project Balkans v5.0: ProMods Addon (1.39.x) for ETS2 | Euro Truck Simulator 2 game.
A great addition added to the game Euro Truck Simulator 2 is Mod Project Balkans v5.0: ProMods Addon for 1.39.x game version, which can be downloaded for free and without registration. You can also see other fashion from the category Maps for Euro Truck Simulator or go to the main section ETS 2 mods.
---
Project Balkans 
- is the map mod for Euro Truck Simulator 2, which expands the gameworld with detailed map of Balkans.
Despite the fact that the Promods project contains a significant number of cities and new countries that are added to the default Europe, but this list is far from complete and can be expanded with the help of the Balkan Project, which we want to equip you with.
Map Project Balkans 2.11 for Euro Truck Simulator 2 is not an independent project, but acts as a kind of add-on for Promods that reproduce cities that are not represented in the project.
As the name implies, territories located in the Balkan region will be added
---
Features Project Balkans:
- include:
Bosnia and Herzegovina;
Serbia;
Albania;
Macedonia;
Greece.
- addon map, not standalone;
- compatible with other maps like: RusMap, Poland Rebuilding,
TR Extended
;
- requires all map DLC's.
Changes in v5.0:


- E661 (regional road) from Okučani to Virovitica
- A3 (highway) from Tiranë to Elbasan
- Road nr. 6 (regional) from Postojna to Jelšane border pass
- Few rebuilds in Slavonian region of Croatia
- Compatibility for 1.39
- Bug fixes and other improvements
Tested on game version 1.39.x