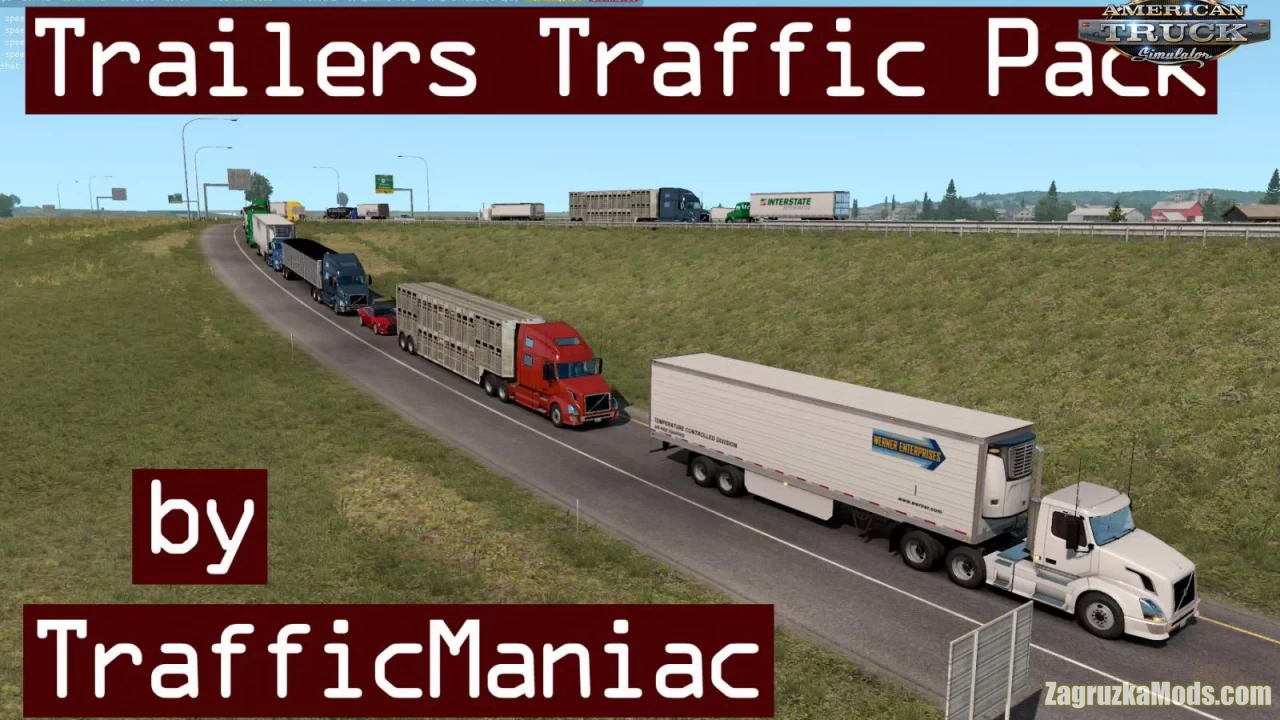 Last edited by: Zagruzka - 2-12-2020, 08:46
Reason: Mod Updated to v3.4
Download mod AI Trailers Traffic Pack v3.4 by TrafficManiac (1.39.x) for ATS | American Truck Simulator game.
---
Trailers Traffic Pack
-
this mod adds more different trailers to the ATS traffic.
---
Features Trailers Traffic Pack:
- Pack adds in traffic 102 different trailers.
- Included trailers by Mac, Fontaine, Wilson, Travis, Lode King, Cheetah, SmithCo, Trail King, Trinity, 
Heil, CMW, Rogers, Beall, Kalyn Siebert, Pitts, Kentucky Trailer, Cobra, Fabrex, Arctic, Meridian and others. 
- All standalone.
- Only quality lowpoly models - no FPS drop.
- AI cables simulation compatible.
- Works on any maps.
- Compatible with AI packs by Jazzycat.
- added in traffic Tremcar tank trailer.
Tested on game version 1.39.x