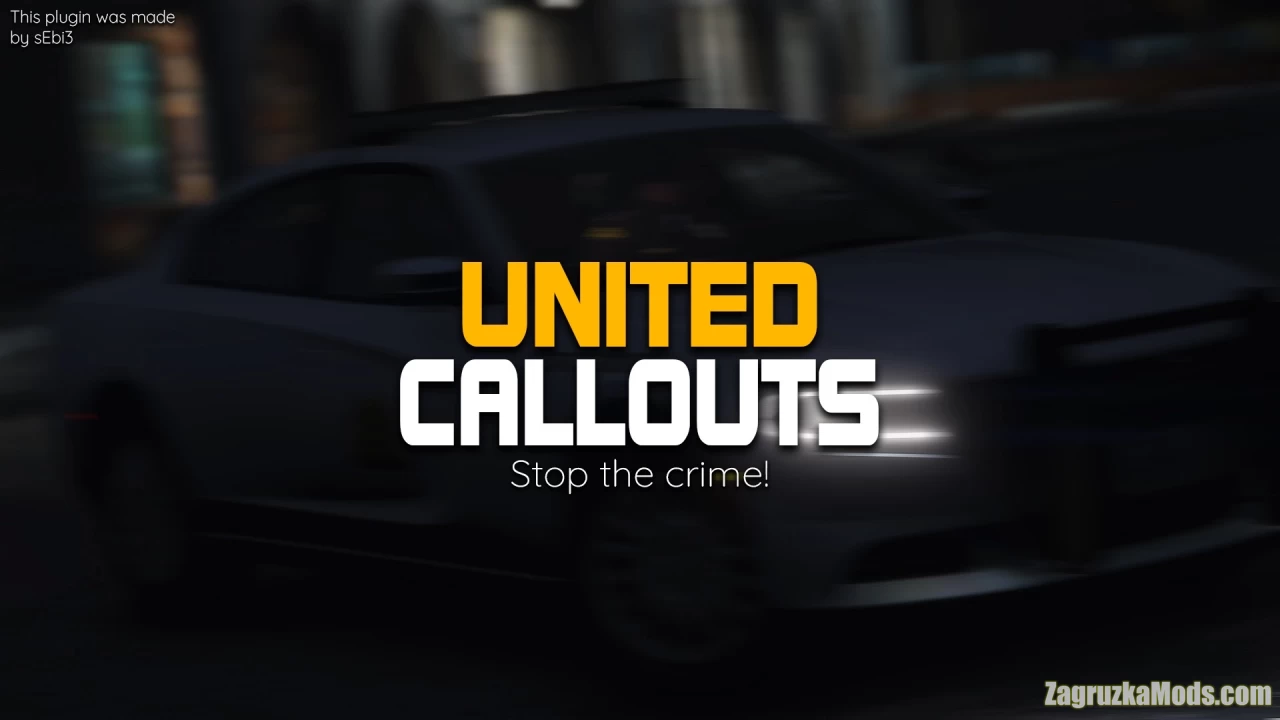 Last edited by: Zagruzka - 7-06-2021, 22:31
Reason: Mod Updated to v1.5.7.6
Download mod UnitedCallouts LSPDFR Plugin v1.5.7.6 for GTA 5 | Grand Theft Auto V game.
UnitedCallouts LSPDFR Plugin - is a fun and atmospheric mod that adds more police challenges.
Currently, the plugin includes 22 calls.
The goal of the mod is to get a higher range of LSPDFR and their functions.
Features UnitedCallouts - LSPDFR Plugin:
    - Adds several and different dialogs in the pack.
    - Different endings and possibilities.
    - In this pack are currently 22 callouts for LSPDFR. (See the callouts below)
   - Hotkeys for dialogs and force your current callout to end. (Have a look into the .ini to change them)
      ○ "Y" for speaking to a suspect.
      ○ "END" to force a callout to end.
    - Version checker to let you know, if there is a new version out for UC and LSPDFR.
   - Several locations for each callout.
    - You can enable/disable the callouts you want in the .ini .
Changes in v1.5.7.6:
- [Added] support for the new LSPDFR build (0.4.9)
- [Added] new locations for a few callouts.
- [Added] new vehicles and weapons for a few callouts.
- [Fixed] a bug in the Suspicious ATM Activity callout which dropped the FPS while being in the pursuit scenario.
- [Improved] the cop AI in the Jewellery Robbery callout. They are now going to help you with the robbery.
- [Removed] the sawed-off shotgun for the robbers in the Jewellery Robbery callout.
- [Changed] a few things, that are not important for the changelog.
Tested in game version v1.50+