Great America Map v1.5.6 by Voith (1.38.x) for ATS
Author:
Zagruzka
| Date: 21-08-2020, 22:16 |
Views:
613 |
Comments:
0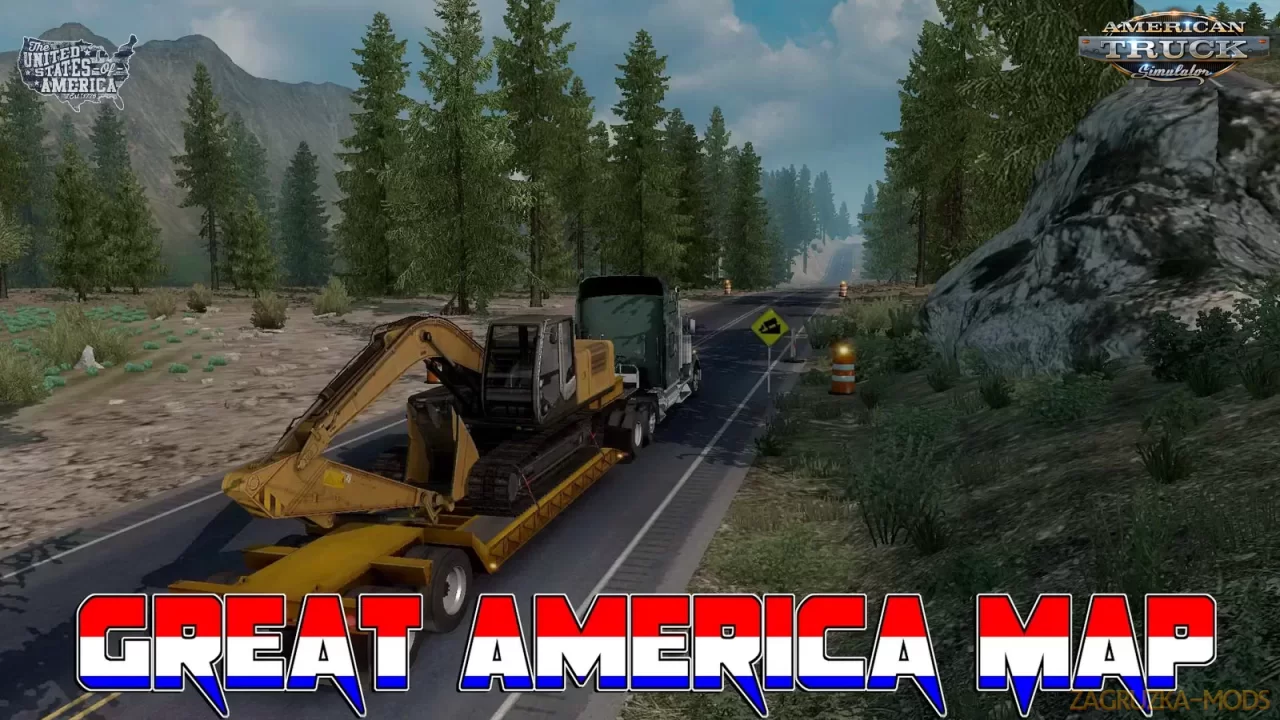 Last edited by: Zagruzka - 21-08-2020, 22:16
Reason: Mod Updated to v1.5.6
Description about « Great America Map v1.5.6 by Voith (1.38.x) for ATS: »
Download mod Great America Map v1.5.6 by Voith (1.38.x) for ATS | American Truck Simulator game.
A great addition added to the game American Truck Simulator is Mod Great America Map by Voith for 1.38.x game version, which can be downloaded for free and without registration. You can also see other maps from the category Maps for American Truck Simulator or go to the main section ATS mods.
---
Great America Map - new high quality map with beautifull landscapes, scenery, roads, AI traffic and much more added to ATS game. This is the first release, so we expect more updated and new improvements to be added in the map.
The Great America project is an addition to the default American Truck Simulator map, which complements the new US states. The author of this modification, by profession, is a geodesist engineer who creates maps. In his opinion, today there is no worthy map for ATS, which is why Voith has started developing a more detailed map with good textures and optimizations.
---
---
Features mod Great America Map:
-
1300 km of new roads and the state of Idaho;
-
improvements and corrections on the map have been added;
-
new objects, road signs, nature, highways and much more were added;
- all maps DLC's required.
- New reworked I-80 Utah-rock springs road connection added,rock springs city central added.
- Montana expansion ı-15,ı-90 road connection added.(montana-ga road connection file)
- Waterloo cross problem fixed.
- Some floatin objects fixed near broken bow(NE)
- Dubuque wrong way problem fixed
- Rapid city(south dakota),white river(south dakota) added.
- Badlands National Park added.
- Signification ımprovements added all states.
- Some nebraska low poly vegetations change with high polys.
Tested on game version 1.38.x
Share / Download Great America Map v1.5.6 by Voith (1.38.x) for ATS: