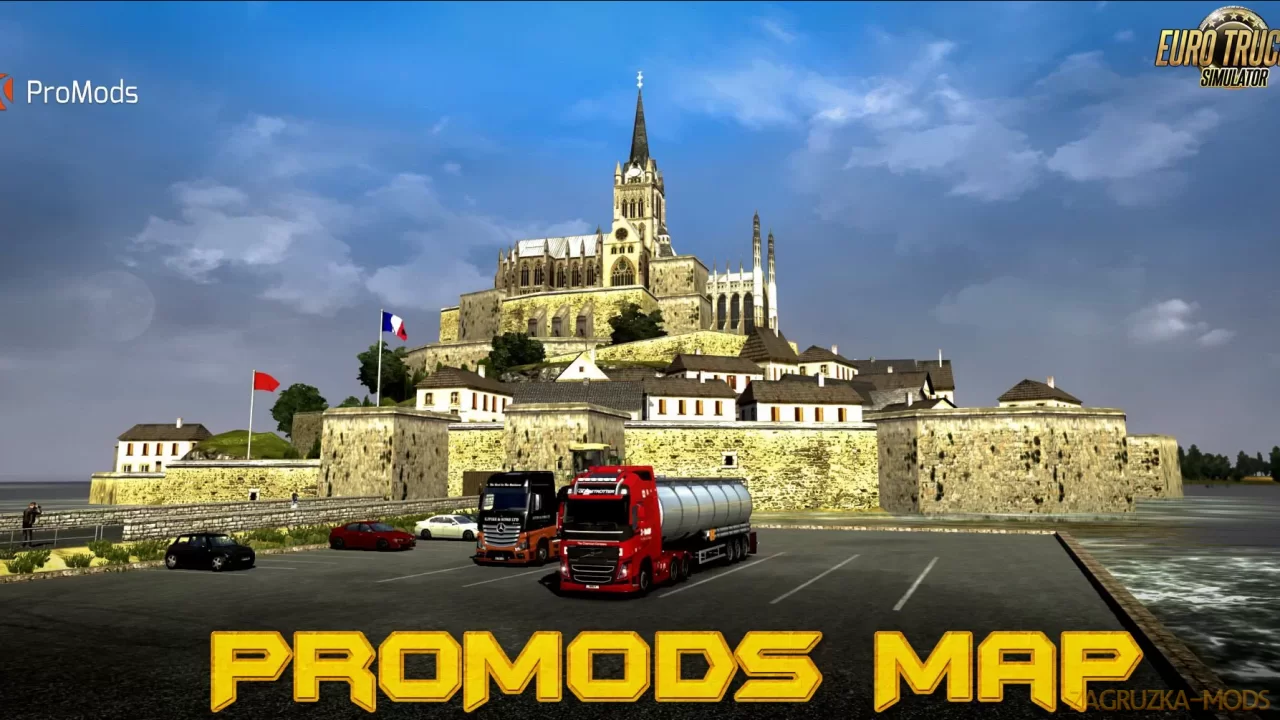 Last edited by: admin - 17-11-2020, 01:16
Reason: Mod Updated to v2.51
Download mod ProMods Map v2.51 (1.39.x) for ETS2 | Euro Truck Simulator 2 game.
A great addition added to the game Euro Truck Simulator 2 is Mod ProMods Map for 1.39.x game version, which can be downloaded for free and without registration. You can also see other fashion from the category Maps for Euro Truck Simulator or go to the main section ETS 2 mods.
---
ProMods 
- is a map expansion mod for the game Euro Truck Simulator 2. Its intent is to improve the base map of the game by expanding it and rebuilding older parts with high-quality textures.
 The mega map is popular among truck drivers, the scale of the map is impressive, as realistic and detailed as possible.
The map contains just a huge number of buildings, vegetation, huge branches of roads and much more.

---
- standalone map;
-
scale of the map is impressive, realistic and detailed;
- huge list with countries and cities added;
- traffic and pedestrians;
- new buildings, vegetation, roads, and more;
- required all maps DLC's;
- compatible and with other maps.
-
7 new and rebuilt cities [Denmark: Vesterø Havn, Germany: Soltau, Moldova: Chişinǎu, Ukraine: Поляниця (Polyanytsya), UK (England): Improved: Birmingham, UK (Scotland): Balivanich, Lochboisdale];
- Added connection between German BAB14 and BAB4
- Rebuild of German B71;
- 5 new routes for the Special Transport DLC;
- Many bug fixes and tweaks versus 2.50.
Tested on 1.39.x game version