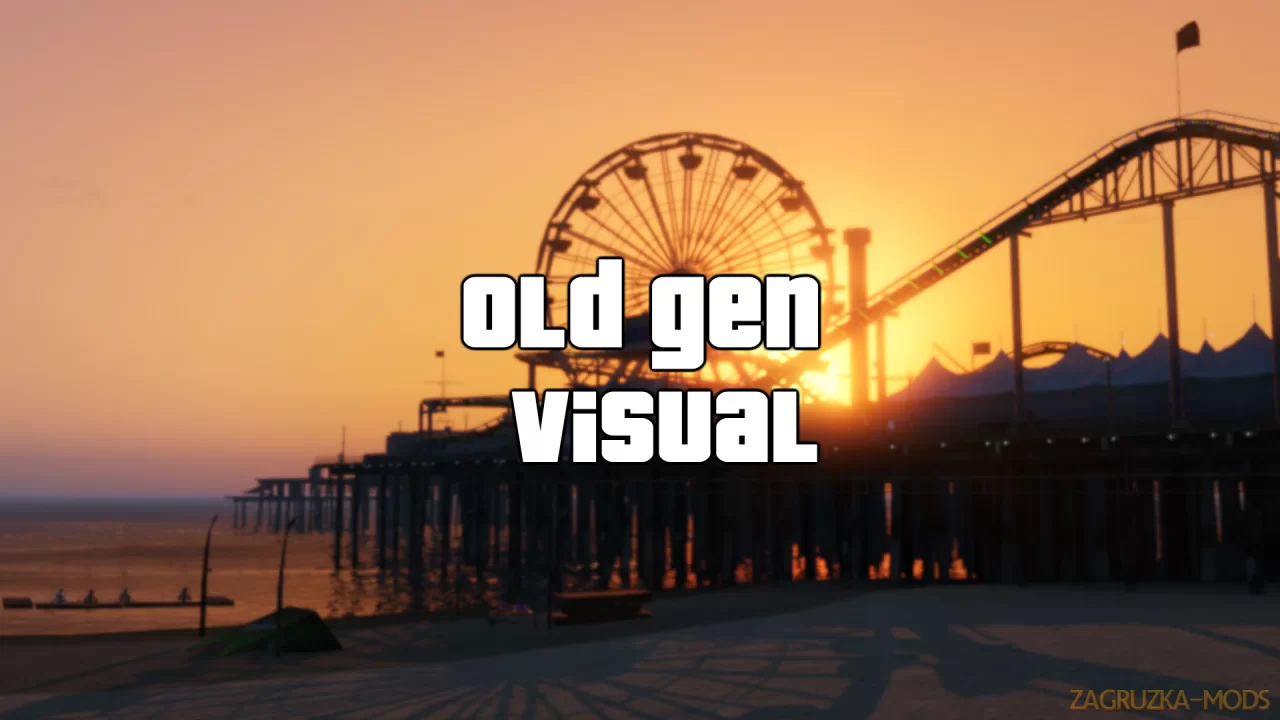 Download mod Old Gen Visual Mod v3.5 for GTA 5 | Grand Theft Auto V game.
Old Gen Visual
-
is a graphic mod that brings back "that thing, that magic" from the old gen version of the game. 
Main changes with Old Gen Visual: 


- Timecycle.
- Lens flare.
- Lightning, clouds and water settings.
- Bokeh, damage effect, lens flare and water foam textures.
- Clouds models and textures.
- Yellow-ish leafs and darker trunk for the olive tree.
- Brown-ish trunk for the cedar trees.
- Darker leafs for the small and medium palms.
- Changed the fan palm leafs diffuse texture.
- Retexture of the Mirror Park lake based on the promotional screenshot and a modified timecycle modifier for it. Thanks to Stryfaar. 
Optionals
Required
Install
Tested in game version v.1180.1