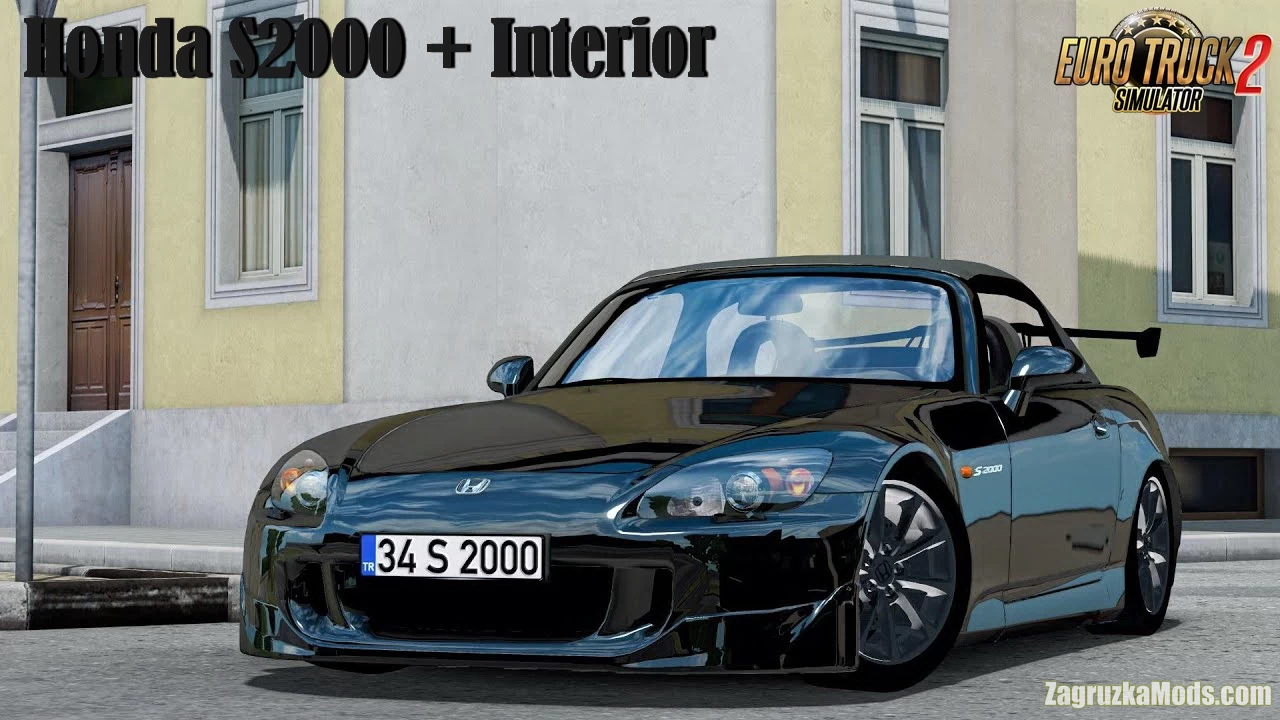 Last edited by: admin - 14-02-2021, 11:49
Reason: Mod Updated to v1.6
Download mod Honda S2000 + Interior v1.6 (1.40.x) for ETS2 | Euro Truck Simulator 2 game.
A great addition added to the game Euro Truck Simulator 2 is Mod Honda S2000 + Interior for 1.40.x game version, which can be downloaded for free and without registration. You can also see other fashion from the category Trucks for Euro Truck Simulator 2 or go to the main section ETS 2 mods. 
---
Honda S2000
- this mod adds a high quality sport car for ETS2 and
ATS
players.
The Honda S2000 car mod for Euro Truck Simulator 2 optionally includes several roof options, hard or canvas, of different colors, there is also a variation of the convertible. From power units to the virtual driver, engines for 170 and 391 horsepower are available, the power of which can be tested on the racetrack.
---
- independent car model
- High-quality 3D model
- High-quality detailed exterior
- High-quality detailed interior
- Correct car proportions
- Correct seat positions for 2 peds
- working lights
- working mirrors
- present the illumination of arrow speedometer and tachometer
- the character is correctly sitting in the driver's seat
- correct position of the Honda logo
- own wheels (4 rims)
- own sound
- good physic
- Real gauages (working)
- 4 different radio
- Real gauages (working)
- 4 different radio
- 2 different steering wheels
- 1 Spoiler
- 2 Bumpers
- Working headlights, brake lights, tail lights, front and rear turn signals, steering wheel and reverse signals;
- The correct position of the player
- Supports all major functions of the game
- Support Cabin DLC accesories
- buy in all dealers
- adapted to the latest game patch 1.40
- bugs fixed from previous version
Tested on game version 1.40.x