Tunisia Map v1.1 by Oidih Kedidi (1.44.x) for ETS2
Author:
Zagruzka
| 14-06-2022, 16:59 |
Views:
823 |
Comments:
0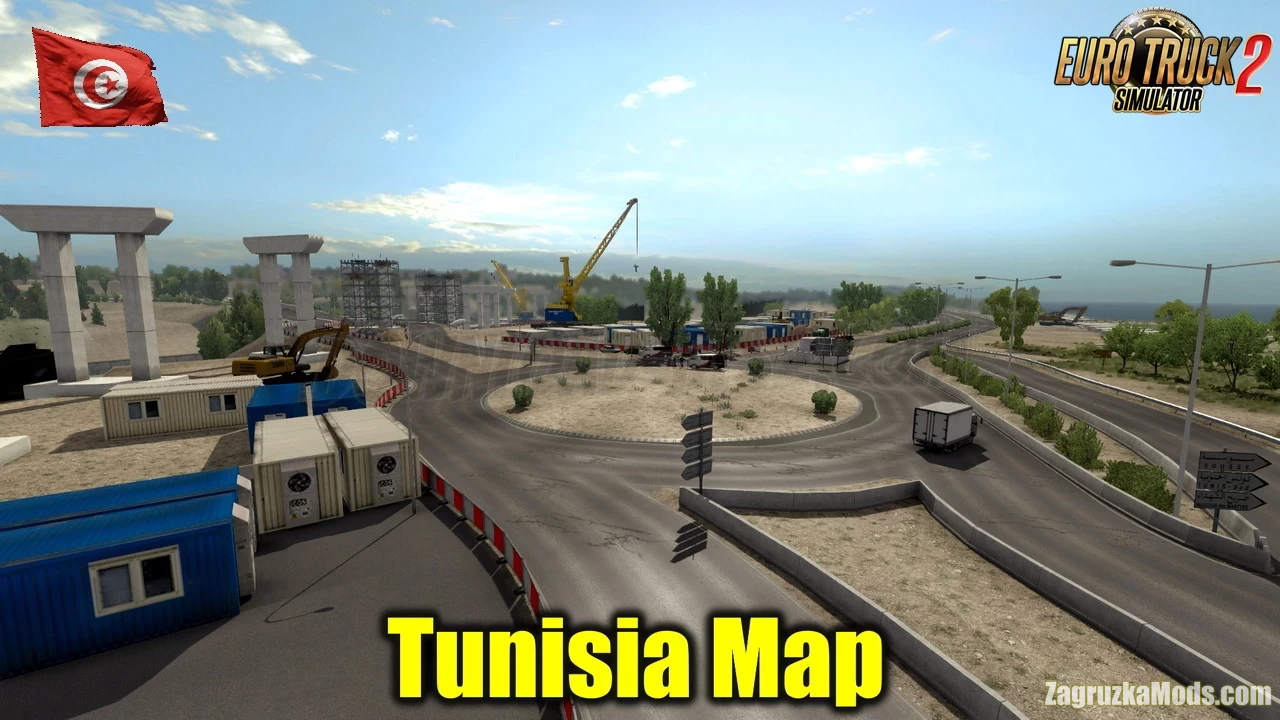 Last edited by: Zagruzka - 14-06-2022, 16:59
Reason: Mod Updated to v1.1
Download mod Tunisia Map v1.1 by Oidih Kedidi (1.44.x) for ETS2 | Euro Truck Simulator 2 game.
A great addition added to the game Euro Truck Simulator 2 is 
Mod Tunisia Map by Oidih Kedidi 
for 1.44.x game version, which can be downloaded for free and without registration. You can also see other fashion from the category Maps for Euro Truck Simulator or go to the main section ETS 2 mods.
---
Tunisia Map- new project map which adds a realistic country at scale 1:1, with realistic places and environement for ETS2 players. This is a demo version and still under development.
---
- standalone map;
- requires new profile and ,,TunisiaDemo.mbd" module to be selected;
- scale map is 1:1;
- new prefabs, signs, ads;
- traffic and pedestrians are present;
- 2 cities from where to start;
- required DLC's: Going Est, Scandinavia, Vive la France, Italia, Beyond the Baltic Sea, Road to the Black Sea
- demo version, some bugs are still present.
- Adapted to the latest game patch 1.44;
- Fixed bugs from previous version.
Tested on game version 1.44.x
Share / Download mod «Tunisia Map v1.1 by Oidih Kedidi (1.44.x) for ETS2»
---
---
Download #1