Advanced B-Train Tankers v1.5r (1.43.x) for ATS
Author:
admin
| 22-12-2021, 13:08 |
Views:
769 |
Comments:
0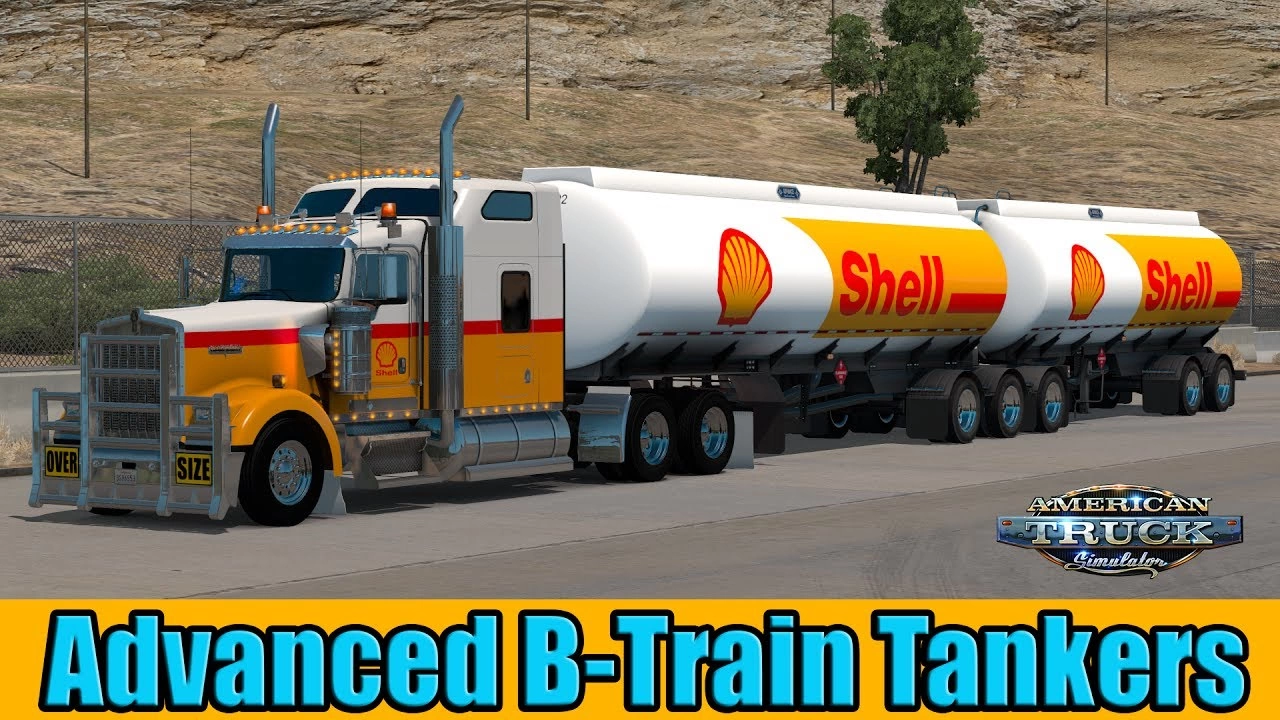 Credits: - Zetor165Maxterra, Harven, Trayscapes, Ventyres, Bansheewoj, KeithD, kenworth_john
Last edited by: Zagruzka - 22-12-2021, 13:08
Reason: Mod Updated to v1.5r
Download mod Advanced B-Train Tankers v1.5r (1.43.x) for ATS | American Truck Simulator game.
A great addition added to the game American Truck Simulator is Trailer Advanced B-Train Tankers for 1.43.x game version, which can be downloaded for free and without registration. You can also see other fashion from the category Trailers for American Truck Simulator or go to the main section ATS mods.
---
Advanced B-Train Tanker - quality cistern trailer with various configurations and skins added for ATS players. Advanced B-Train are mainly used to haul gasoline and diesel, and are widely used in Canada and less commonly in the United States.
---
Features Advanced B-Train Tankers:
- ownable trailer;
- pack of skins added;
- Standalone;
- Cables support;
- Advanced hitch;
- Available in agency orders;
- working brake and reverse lights;
- high quality 3D models.
Changes in v1.5r By kenworth_john:
- Adapted to the latest game patch 1.43;
- added cargo, chemicals and fuels, hazmat (ADR) class 6 and 8
- added many new SCS ingame companies
- added trailer cables for second trailer ownable
- added trailer cables for second trailer in traffic
- added trailer cables for second trailer in quickjobs+freightmarket
- replaced hazmat signs for "gas" (not a gas tanker), +new signs at back
- added license plate on first trailer
- first trailer now fully driveable/ownable as a single chrome trailer+cargo
- fixed game integration in complete
- trailer now rarely spawns in traffic as chrome and painted vehicle
Tested on game version 1.43.x