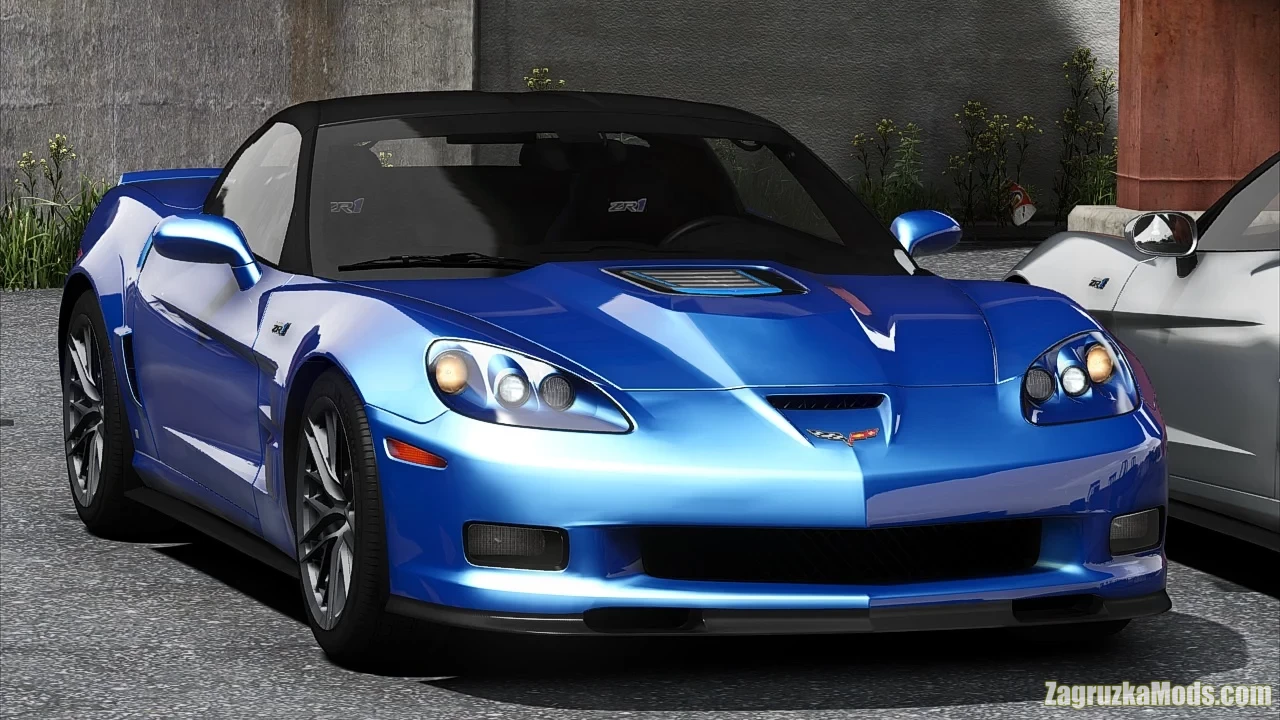 Download mod Chevrolet Corvette ZR1 2009 v3.0 for GTA 5 | Grand Theft Auto V game.
---
Chevrolet Corvette ZR1 2009
-
is a two-seater rear-wheel drive sports car that has been produced under the Chevrolet brand by General Motors in the United States since 1953.
The car is the first American sports car built by an American manufacturer.
In Bowling Green, there is the National Corvette Museum.
Today, Chevrolet Corvette vehicles are assembled at General Motors factories in Bowling Green, Kentucky (main plant), Flint, Michigan and St. Louis, Missouri.
---
Features Chevrolet Corvette ZR1 2009:
- High-quality detailed exterior
- High-quality detailed interior
- High-quality 3D model
- working lights
- exterior and wheels get dirty
- exterior scratches
- high quality textures wheel tires
- the tires of the wheels are pierced
- correct display rim after breaking tire
- animated suspension
- present the illumination of arrow speedometer and tachometer
- working arrow speedometer and tachometer
- the character is correctly sitting in the driver's seat
- the character's hands grasping the steering wheel
- away model looks like near
- correct display of textures on models after the explosion
- Full body dirt
- Burn area
- Bullet impact
- Correct car proportions
- Correct door handle & opening
- Correctly scaled tires
- Correct door handle & opening
- Correct window tint
- Correct exhaust smoke position
- Correct platelight position
- Working steering wheel
- Hands on steering wheel 
- Mirrors Collision
- detailed model
- updating rear glass lights
- updating tire maps 
Tested on game version v1.50+