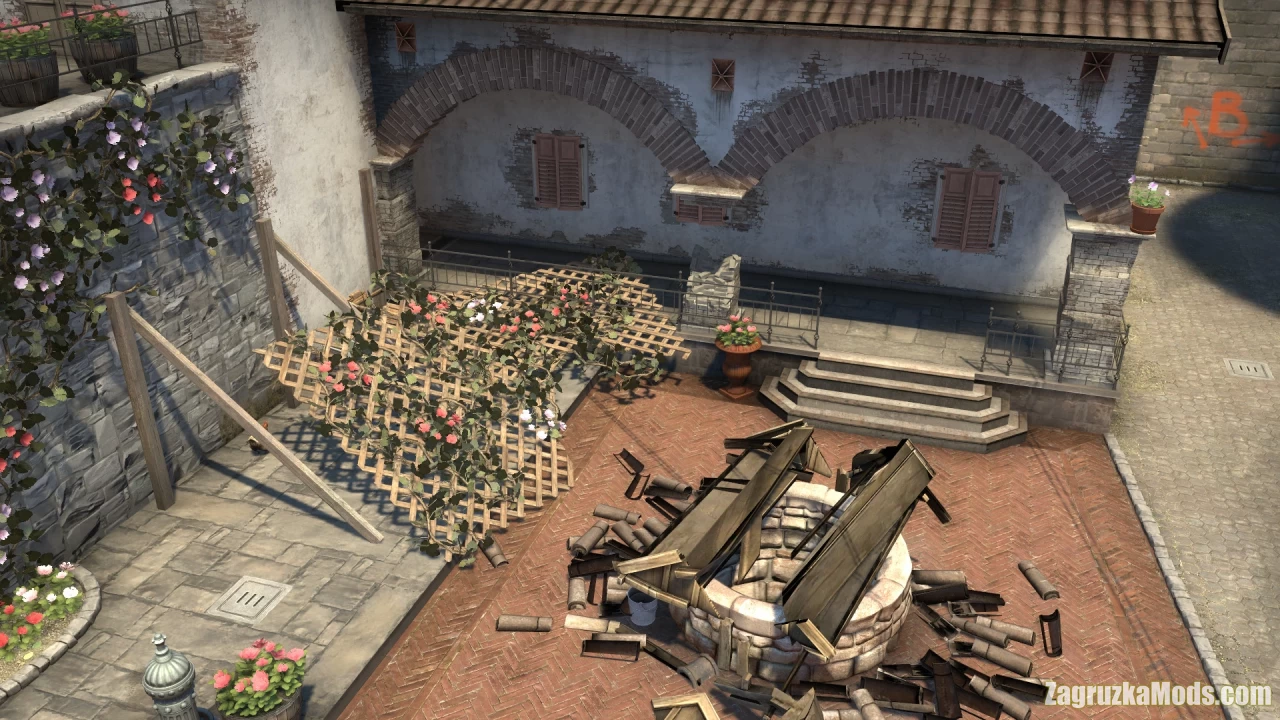 Download mod Destructible Inferno Map v1.1 for CSGO | Counter Strike: Global Offensive game.
---
Destructible Inferno - interesting map mod added for CS:o players. In this spin-off of Inferno you can witness all kinds of destruction, from small falling pots to falling towers, what will happen depends entirely on you (and sometimes chickens). The terrorists will have breaching charges at their disposal to break through walls, so keep an eye out! Using fragile barrels and boxes as your cover might not be a great idea.
---
- The tower has a small chance to fall when the bomb explodes
- You can use the command: sv_infinite_ammo 1 to get infinite charges and ammunition. (You can also use mp_ignore_round_win_conditions 1 to make the round never end)
- In casual mode everyone gets two charges, even CT's... So if you decide to play that mode then prepare for even more havoc.
- Supported game modes include: Competitive/Scrimmage (5v5), Wingman (2v2) and Casual, others are planned later.
Additions
 - Fixed physics props interactions with player cs_enable_player_physics_box (Thank you so much Angel for finding this)
- The cart near bombsite can now be pushed (and ridden) by players
 - Garage door on A site can now be broken
- Pillars on second mid near T Spawn are breakable (however they are sometimes buggy)
Fixes
 - Fixed not being to go through underpass when it's not destroyed
- Fixed bell tower not rendering from bombsite B
- Fixed displacements not connecting on the big patio thingy near the bridge Increased force required to make railings break