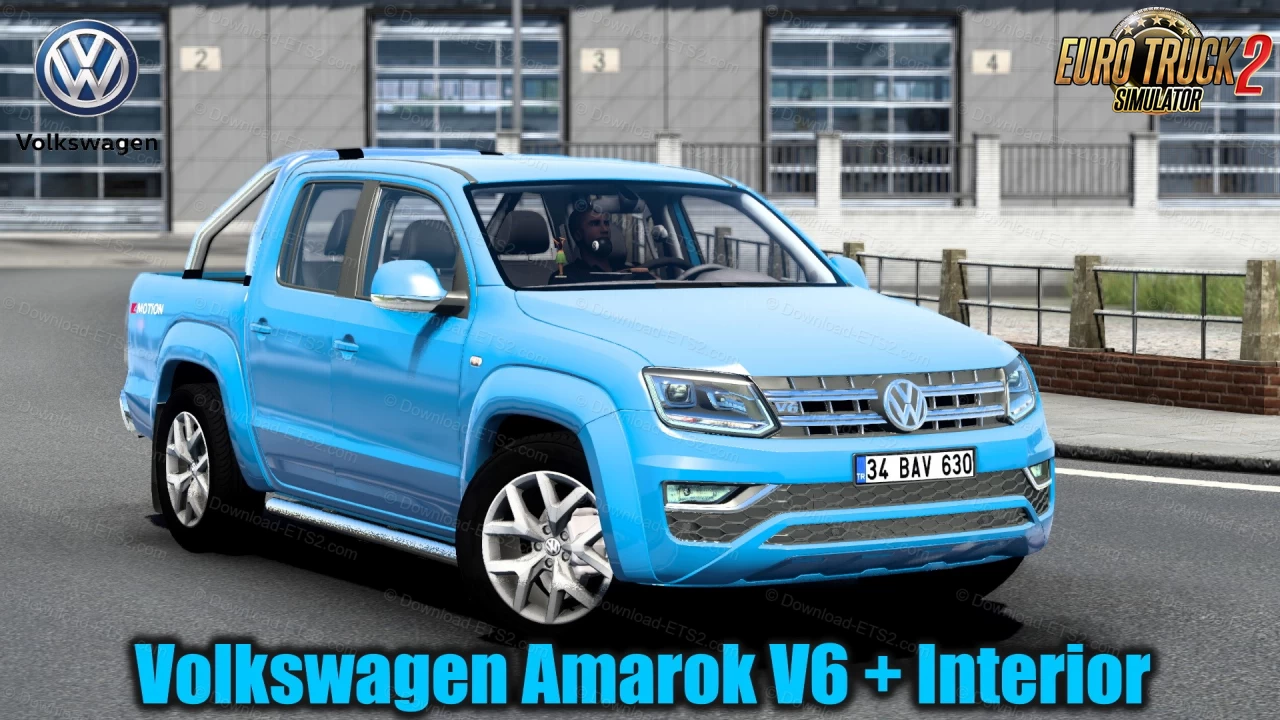 Mod pick-up car Volkswagen Amarok V6 + Interior v1.6 (1.40.x) for ETS2 | Euro Truck Simulator 2 game.
---
Volkswagen AmarokV6
- is a pickup truck produced by Volkswagen Commercial Vehicles since 2010.
This is a mid-size pickup truck developed by Volkswagen, in this mod we will have a version with a 4-door cab.
The mod of the Volkswagen Amarok passenger car for ETS2 is made in two versions, standard and off-road versions with 4x4 all-wheel drive. The body and interior have a highly detailed model, and a characteristic animation is prescribed for the cabin.
---
Features Volkswagen Amarok V6:
- independent car model
- High quality 3D model
- High quality detailed exterior
- High quality interior
- Automatic gear animation
- Real gauges
- All gauges animations
- the model has own wheels
- the model has own interior
- the model has own sound
- Correct car proportions
- Correct seat positions for 4 peds
- working lights
- the character is correctly sitting in the driver's seat
- correct position of the Volkswagen logo
- the choice of engine power
- the choice of wheels
- the choice of chassis (normal + off-road)
- the choice of body color / metallic paint
- The correct position of the player
- supports Cabin DLC accesories
- Supports all major functions of the game
- buy in all truck dealers
- mod adapted to the latest game version 1.40
- Fixed bugs from previous version
Tested on game version 1.40.x