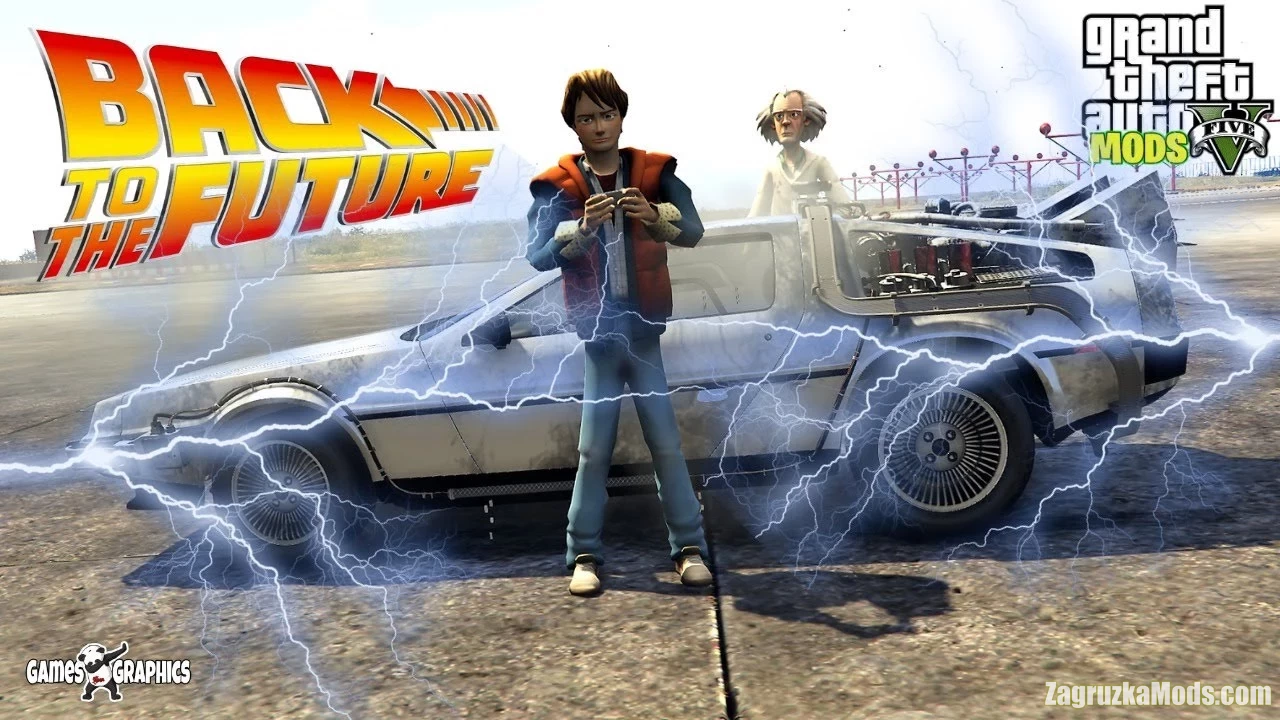 Download Back to the Future V v2.2.2 for GTA 5 | Grand Theft Auto V game.
---
Back to the Future V - is a fantastic adventure comedy directed by Robert Zemeckis and executive producers Steven Spielberg, Frank Marshall and Kathleen Kennedy. The premiere took place on July 3, 1985 in the United States and Canada. The film was written by Bob Gale and Robert Zemeckis. The film stars Michael J. Fox as Marty McFly, as well as Christopher Lloyd, Lea Thompson, Crispin Glover and Thomas F. Wilson.
---
Features Back to the Future V:
- Added DeLorean DMC-12 model;
- Time Travel;
- Animated Interior and exterior;
- Sounds;
- custom effects;
- Transform any vehicle into a Time Machine;
- Remote controlling;
- Wayback system;
- Persistence system;
- Build custom DeLorean time machine;
- Drive on rail tracks;
- Time machine's garage
- FIXED: FPS drop issue near construction site and wayback replay of lightning run. 
Tested on game version v1.50+