Mountain Roads Map v1.2.8 (1.43.x) for ATS
Author:
Zagruzka
| 25-04-2022, 10:50 |
Views:
1 387 |
Comments:
0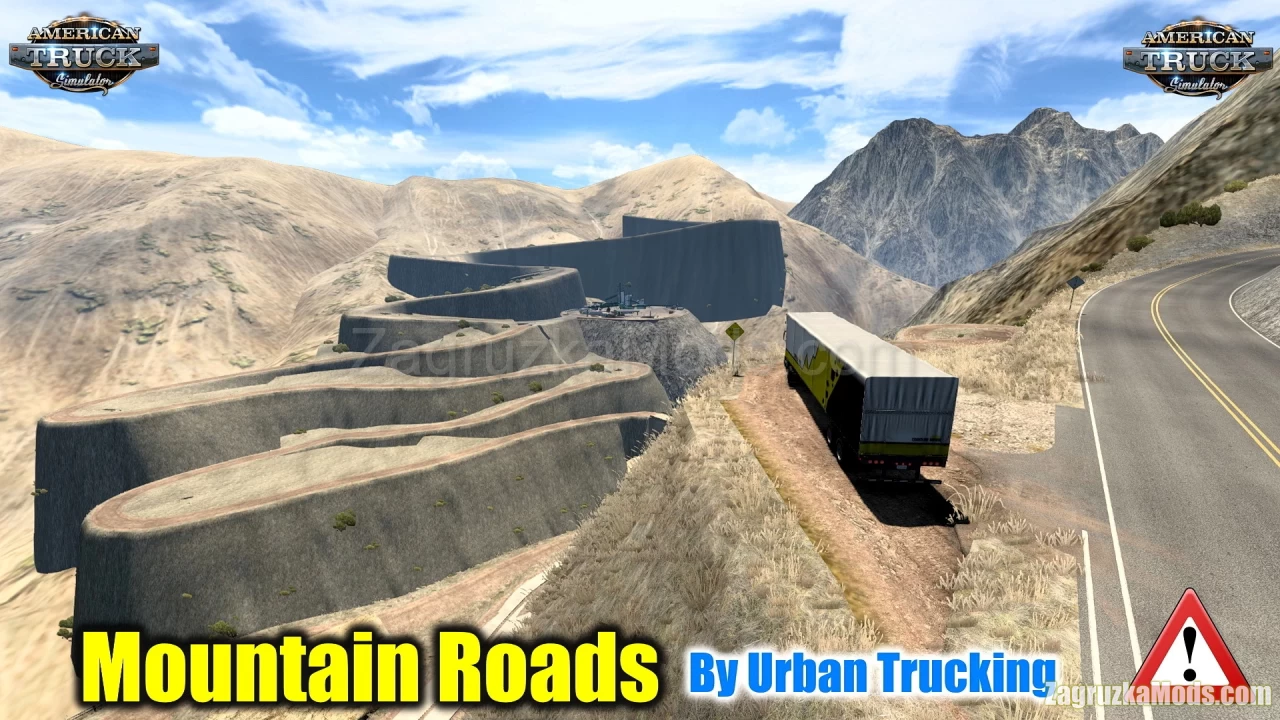 Credits: - Urban Trucking
Last edited by: admin - 25-04-2022, 10:50
Reason: Mod Updated to v1.2.8
Download mod Mountain Roads Map v1.2.8 (1.43.x) for ATS | American Truck Simulator game.
A great addition added to the game American Truck Simulator is Mod Mountain Roads Map for 1.43.x game version, which can be downloaded for free and without registration. You can also see other maps from the category Maps for American Truck Simulator or go to the main section ATS mods.
---
Mountain Roads
- t
his map is primarily designed for those who like hilly and mountain roads, serpentines and believe that the game lacks hills on standard and other maps. Map is designed for lover of dangerous

and extreme 

roads.
---
- standalone map;
- requires a new profile and module Mountain_Roads.mbd to be selected;
- 4 cities from where to start (total of 7 cities added);
- Lots of hills;
- traffic present;
- dangerous and extreme roads to drive;
- increased time for deliveries.
- New City called Rancho del Parienton;
- Improvements Between La Herradura-Flakes road;
- Added gas station in Seagulls with cargo support;
- Some bugs fixed.
Tested on game version 1.43.x
Share / Download mod «Mountain Roads Map v1.2.8 (1.43.x) for ATS»
---
---
Download #1
Download File: mountain-roads-map-v1_2_8.zip | (downloads: 1) | [1.87 Mb]