Improved SCS Rain Mod v0.1.2 (1.43.x) for ATS and ETS2
Author:
Zagruzka
| 11-12-2021, 19:19 |
Views:
289 |
Comments:
0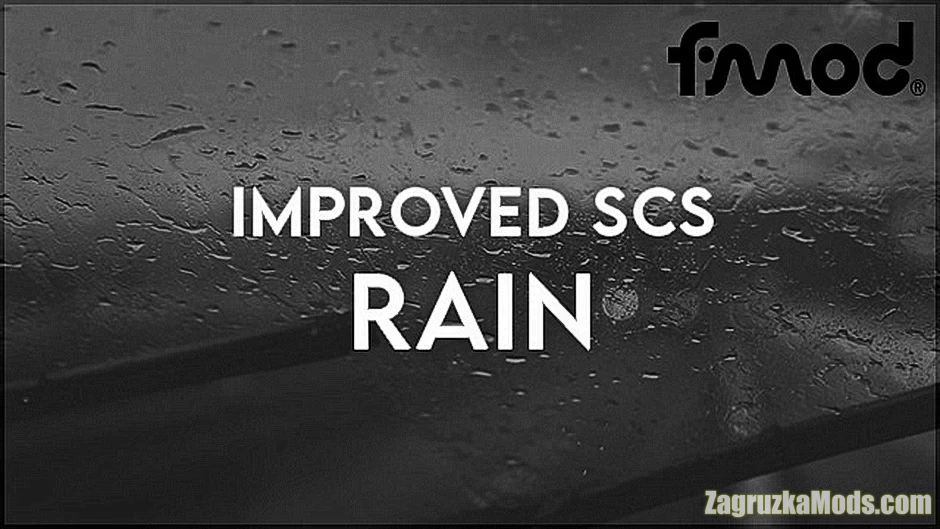 Category
-
ATS Other Mods / ETS 2 other mods
Credits: - Darkcaptain, Grimes, SCS Software
Last edited by: admin - 11-12-2021, 19:19
Reason: Mod Updated to v0.1.2
Download Improved SCS Rain Mod v0.1.2 (1.43.x) for American Truck Simulator | Euro Truck Simulator 2 game.
Improved SCS Rain - this mod is based on the raindrop textures from SCS, but has been improved for a more realistic appearance: the size of the raindrops has been reduced slightly, the number of raindrops has been increased.
-
the parameters of the behavior of rain drops have been changed very slightly
;
-
the sounds of rain and thunder have been improved (Sounds from the Realistic Rain mod)
;
- New look of roads during the rain;
- Better internal and external rain sounds;
- compatible with ETS2 and ATS.
- Adapted to the latest game patch 1.43

Old Changes
Tested on game version 1.43.x