Goliszew Map v1.0.1 for FS22
Author:
Zagruzka
| 8-02-2022, 15:08 |
Views:
105 |
Comments:
0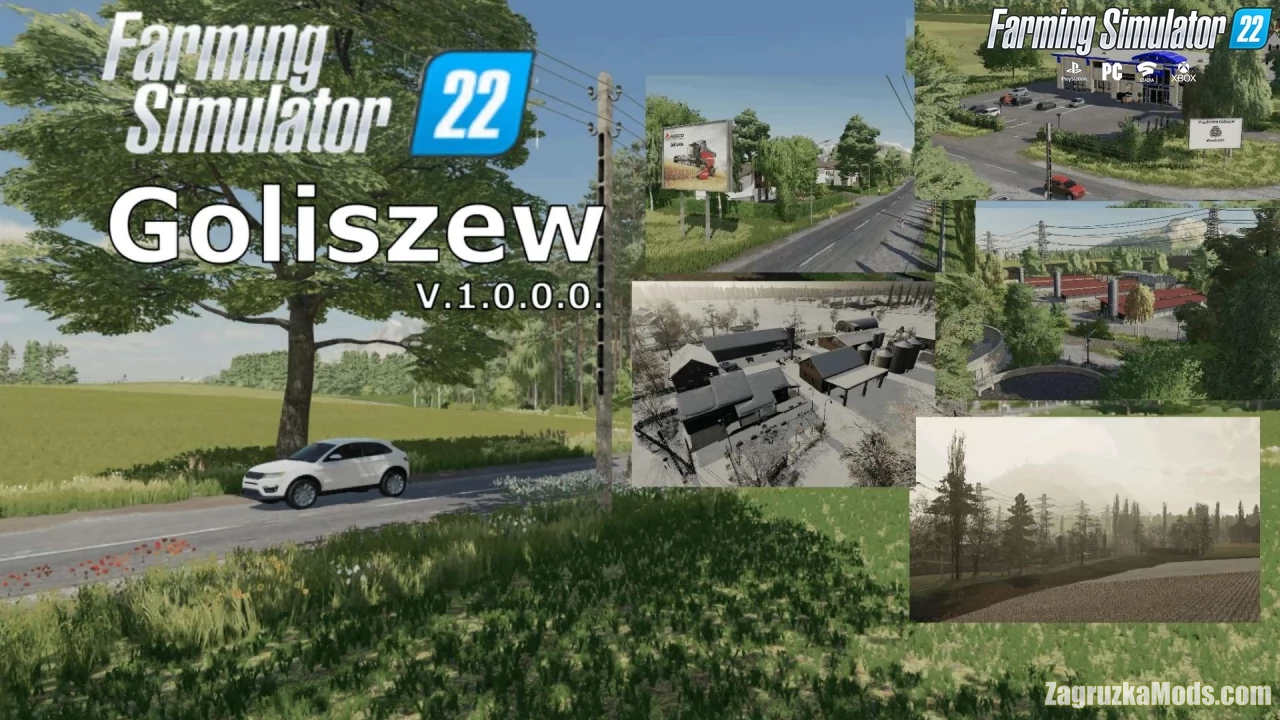 Category
-
Farming Simulator 22
Credits: - Yazu
Download mod Goliszew Map v1.0.1 for FS22 | Farming Simulator 22 game.
Goliszew Map - Well-developed area, ready to be settled by one or more farmers.
It is geographically located just east of Felsbrunn, so it has some similarities in its surroundings.
– converted from
FS19
to FS22;
– Support for all game functions;
– You can play both alone and with friends;
– 4 farms. You can own all at once;
– 84 fields;
– Objects will be active after the purchase of land;
– Those who do not want to develop a farm can simply enjoy cultivating the land and harvesting, fulfilling orders and contracts from AGRO-AS;
– Many points of sale on the map have their own prices.
– All standard productions are present plus a mod with a brewery;
– And much more.
- added more trees script, now you can place more trees without limitation
- Fixed all errors and warnings (clean log)
- access to some fields has been improved and added
- gates have been added to the starting farm
- added an exit gate at the pig farm site
- geo Poland (spring cereals) was added, unfortunately without rapeseed.
Tested on game version 1.2.x