Jungle Aim Map v1.1 for CSGO
Author:
admin
| 10-02-2022, 22:48 |
Views:
123 |
Comments:
0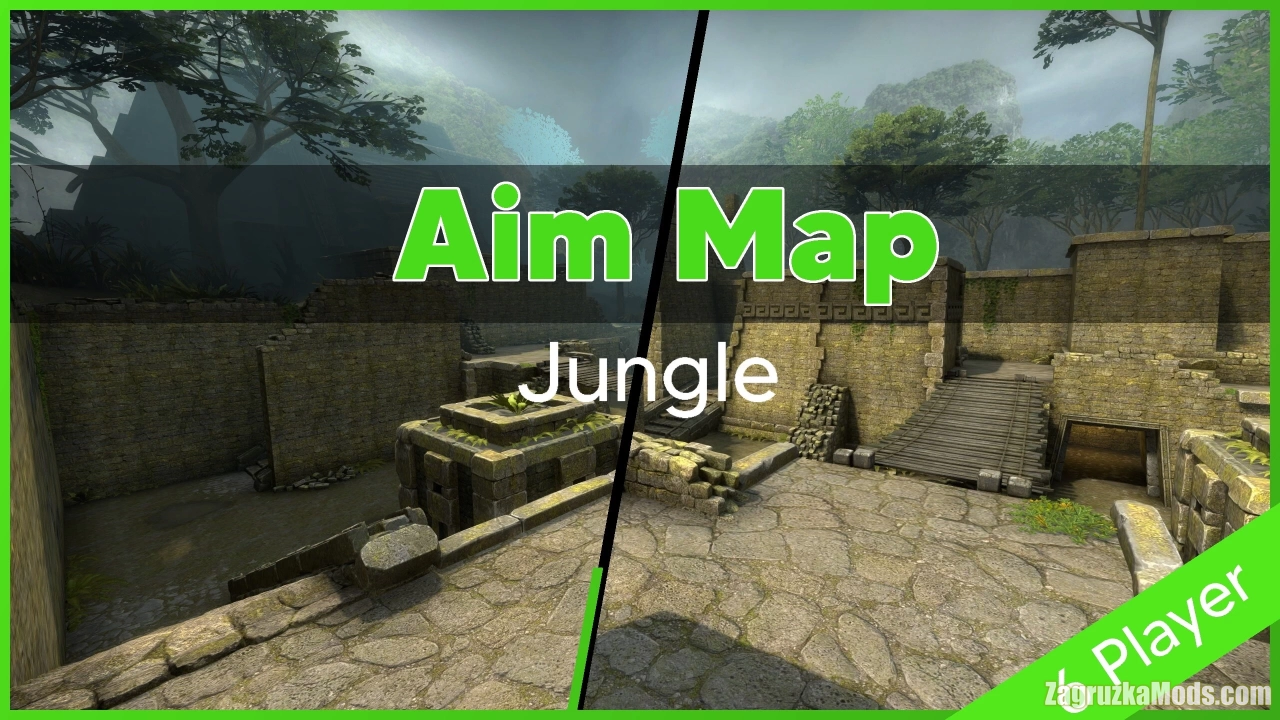 Download mod Jungle Aim Map v1.1 for CSGO | Counter Strike: Global Offensive game.
Jungle Aim
- This jungle-themed Map is perfect for Deatchmatch to warm up with up to 6 players (optimized for 4 players).
There are moments when you play CS:GO with your friends and it becomes necessary to find out which of you is better at it. And to understand this, you need to play against each other. That is why such a map as Aim Map has become popular, which is distinguished by its simplicity and minimalism, without unnecessary details and passages.
- Added Cubemaps
- Added a bunch of plants
- Added Fog
- Added more details
- Better Stair hitboxes