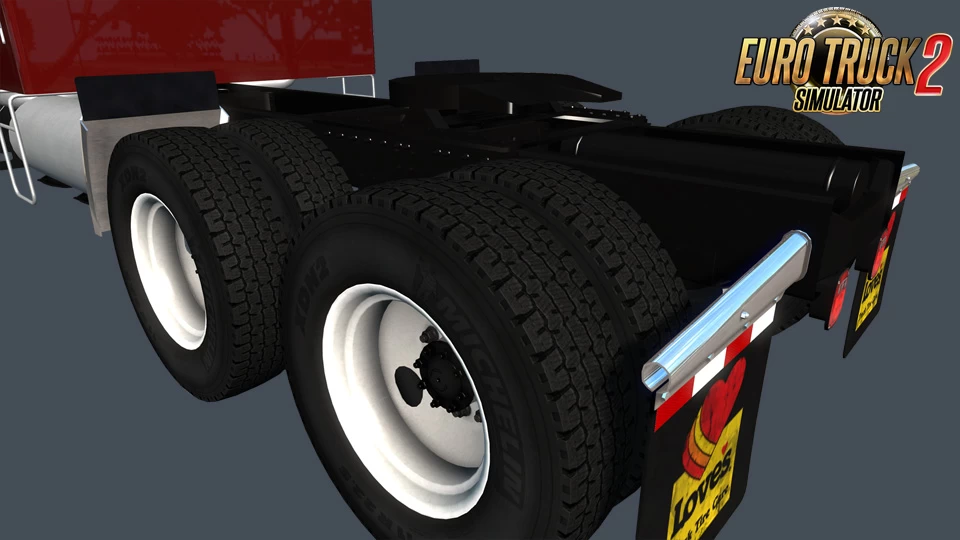 Last edited by: admin - 21-03-2021, 15:56
Reason: Mod Updated to v1.6
Download mod Smarty Wheels Pack v1.6 (1.40.x) for American Truck Simulator | Euro Truck Simulator 2 game.
---
Smarty Wheels Pack
- is a mod which add new real brands wheels to the ATS and ETS2 game from Michelin, Goodyear and Continental. This mod contains an assortment of wheels and tires, currently with a focus on mixed-service applications. 
This mod consists of a large set of additional wheels for trucks and trailers in American Truck Simulator and Euro Truck Simulator 2.
---
Changes in v1.6:

- Material tweaks for ATS 1.40
- Brake drum now uses independent material on most wheels (WIP)
- 24.5x8.25 wheel options for trucks with 11R24.5 tire options (more coming in the future)
- Reworked 22.5x8.25 Alcoa rear wheels
- Fixed normals around hand holes on Alcoa 22.5x8.25 front wheels
- New tires (Michelin X Multi Energy Z, XZA2 Energy)

Old Changes

Contents Pack

Compatible Trailer Mods

Credits
Tested on game version 1.40.x