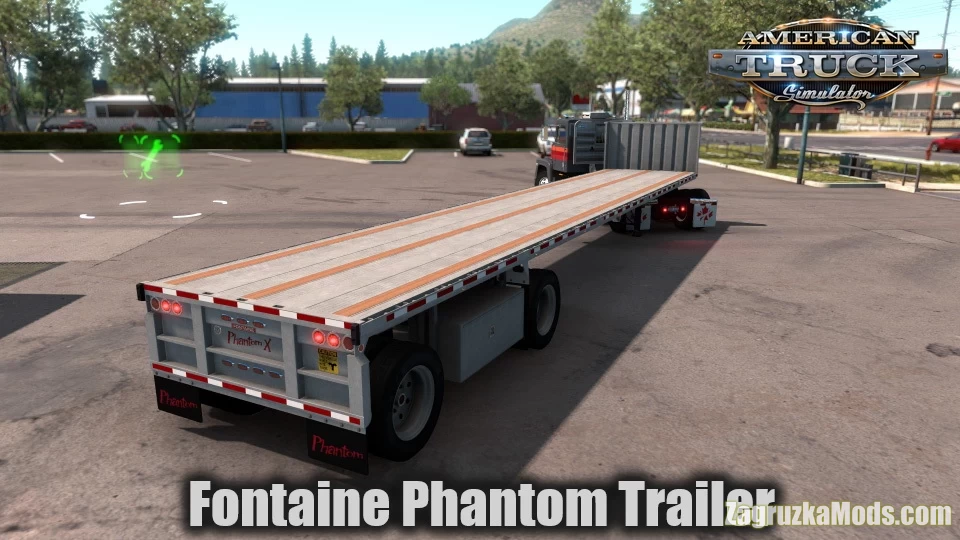 Last edited by: Zagruzka - 7-01-2021, 11:40
Reason: Mod Updated to v1.1.2
Download mod Fontaine Phantom Trailer v1.1.2 (1.39.x) for ATS | American Truck Simulator game.
Fontaine Phantom - is a discontinued model of all-aluminum flatbed trailer that was produced in the mid- to-late 2000's. The trailer in this mod represents the most typical configuration of the Phantom; 48 feet long, 102 inches wide with spread axles.
Features Fontaine Phantom:
- Autonomous trailer ownership;
- 2 buildings;
- Support for cables and other standards;
- Own cargo supported;
- high quality model.
- Added cargo model LODs
- Fix borked lightmask on Phantom ST bumper
Tested on game version 1.39.x