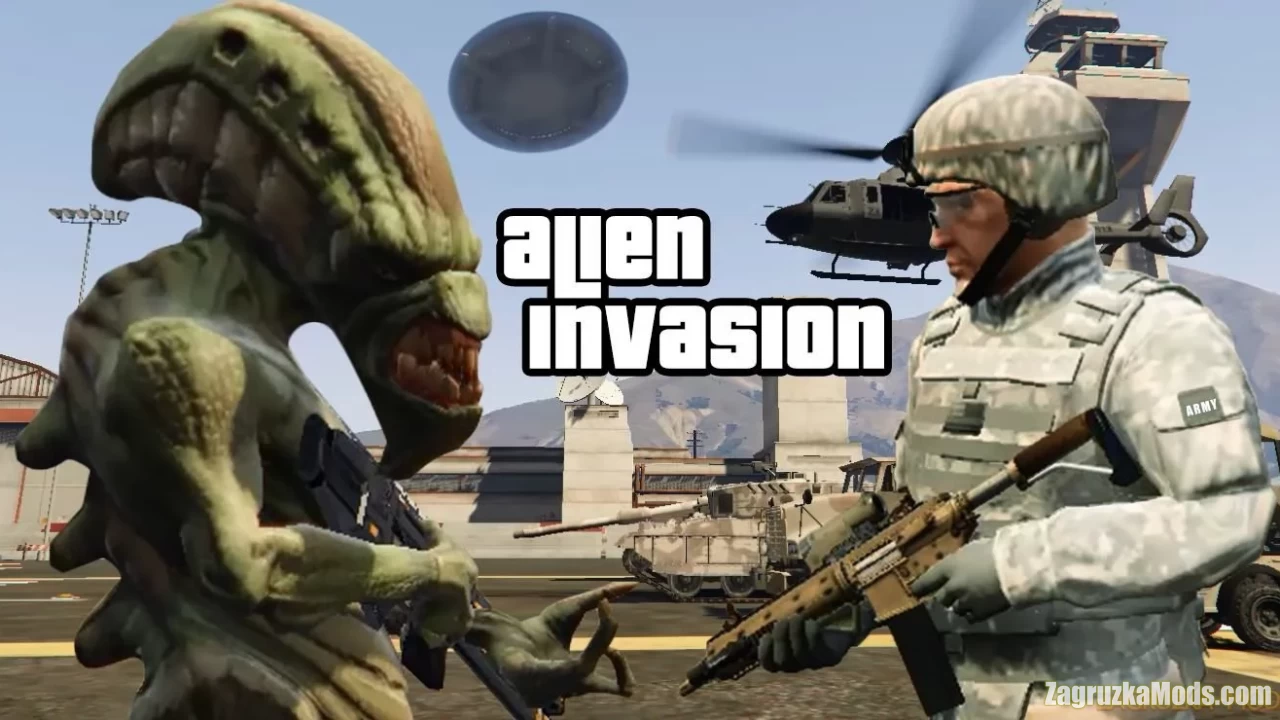 Last edited by: Zagruzka - 7-04-2021, 20:13
Reason: Mod Updated to v2.3.1
Download mod Alien Invasion Mod v2.3.1 for GTA 5 | Grand Theft Auto V game.
Alien Invasion
-
 script mod will allow you to repel the UFO invasion of Los Santos.
You have to take part in a full-scale war against alien creatures, using absolutely all military equipment and the help of the military themselves.
To open the modification menu, press the B key on the keyboard.
- Alien vs. Army
- A Super Crazy War
- Scoring System
- Added Juggernaut team to army! (low-probability)
- Adjustment Noose pilot AI: Now Noose officers can rappel down from the heli perfectly in general.(I do a lot work for this)
- Fixed bug: player can't get into a heli.
Tested on game version v1.50+