Realistic Graphics Mod for Ats v1.9.2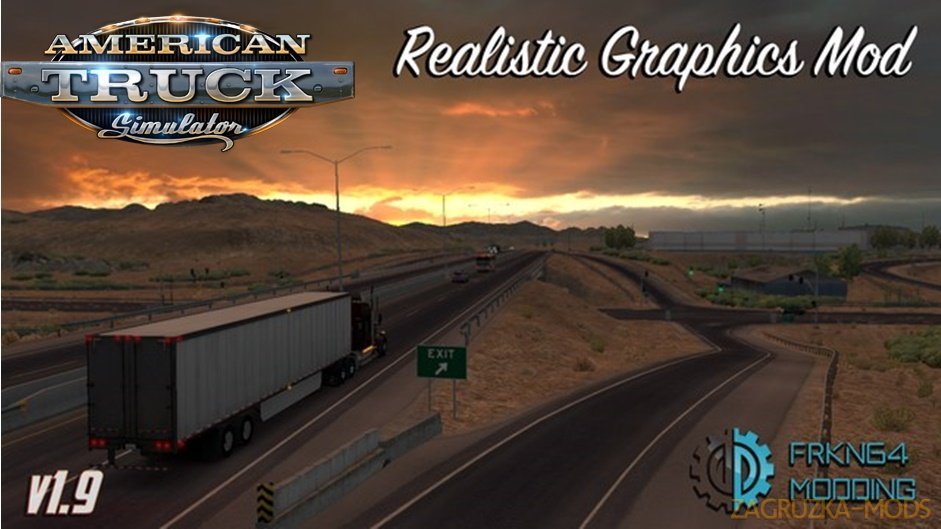 ATS
Description about Realistic Graphics Mod for Ats v1.9.2:
Realistic Graphics Mod v1.9.2 for Ats 1.29.x game version
Features:
– Completely new sky (Moon available)
– Realistic light flares
– Realistic light reflections
– Realistic light ranges
– Realistic climates
– More vibrant graphics
– Improves game performance
– SGate's weather mod used in this mod.
Attention! 
In your graphics settings, High Dynamic Range and Color Correction options
must be selected while using the mod.
Share / Download Realistic Graphics Mod for Ats v1.9.2: