Trailer Lode King Drop Deck v2.5 (1.33.x) for ATS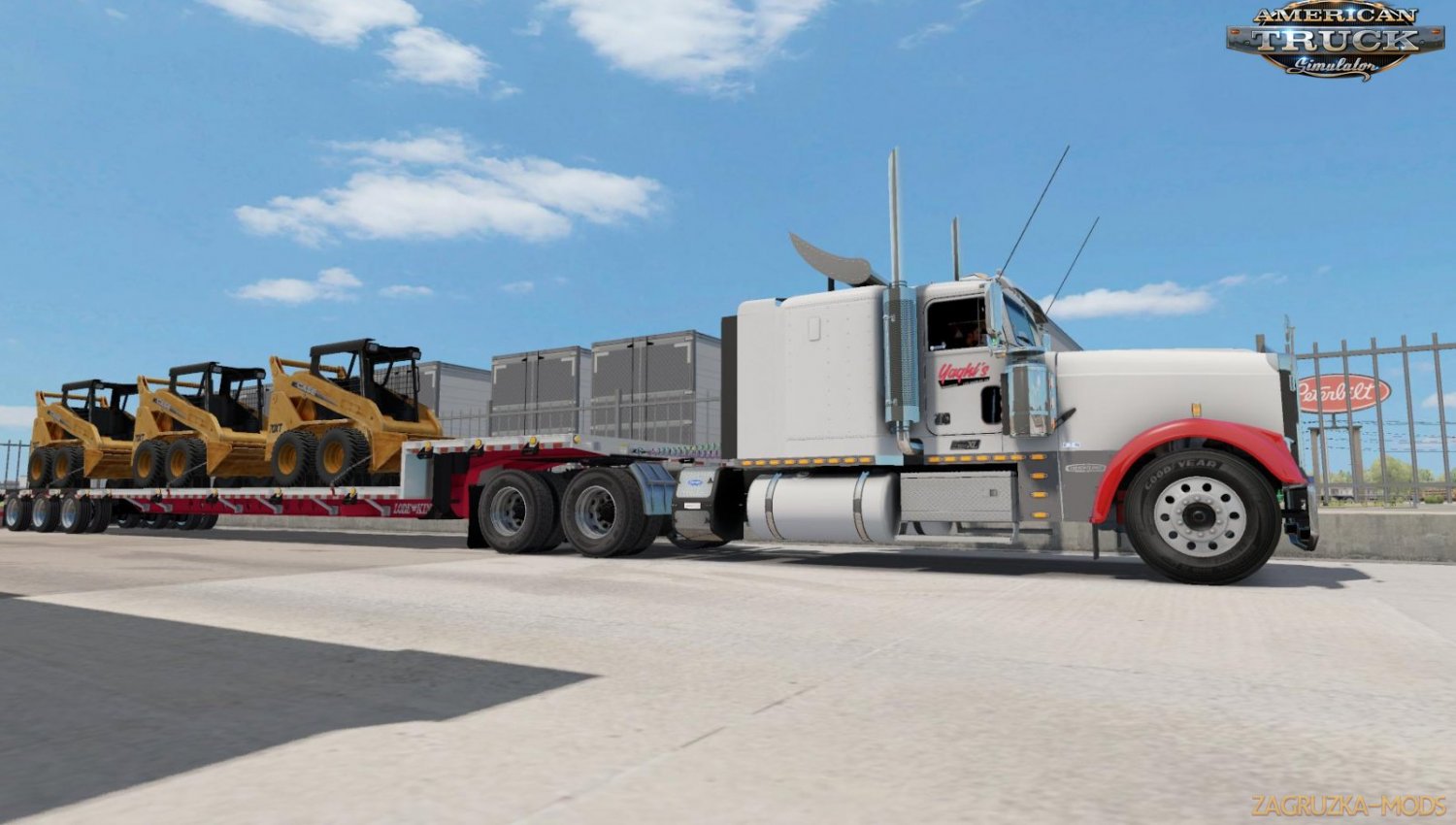 ATS
Description about Trailer Lode King Drop Deck v2.5 (1.33.x) for ATS:
Download mod Trailer Lode King Drop Deck v2.5 (1.33.x) for ATS | American Truck Simulator game.
A great addition added to the game American Truck Simulator is Trailer Lode King Drop Deck for 1.33.x game version, which can be downloaded for free and without registration. You can also see other fashion from the category Trailers for American Truck Simulator or go to the main section ATS mods. 
LodeKing Dropdeck was made By Corby he gave me it to put it in ATS Big thanks to Chino for helping with AO baking his the man , this trailer has 10 cargos some are new some are SCS put youll always have the option to pick trailer u want .
Features trailer:
- Standalone;
- 10 cargos;
- Ownable;
- Cable support;
- Support for advanced hitch simulation;
- Supports animation;
- Tuning.
Changes in v2.5:
- Added new axles setups-2axle spread-2 axle rear-2axle front-3axle.
- Added new Drop deck steel tires and rims
- Added new cargo Cat g966
CREDITS
Corby - Original Trailer
Mado Yaghi (nyek emak) - Puting trailer in the game and setting up cargos
Chino AKA Chino_trucking - AO baking , trailer brace (you the man)
Jazzycat , Zetor165Maxterra , Pinga ,SCS - Loads
Tested on game version 1.33.x
Share / Download Trailer Lode King Drop Deck v2.5 (1.33.x) for ATS: