Real sound M.A.N 23.364 v1.1 Engine Voice Records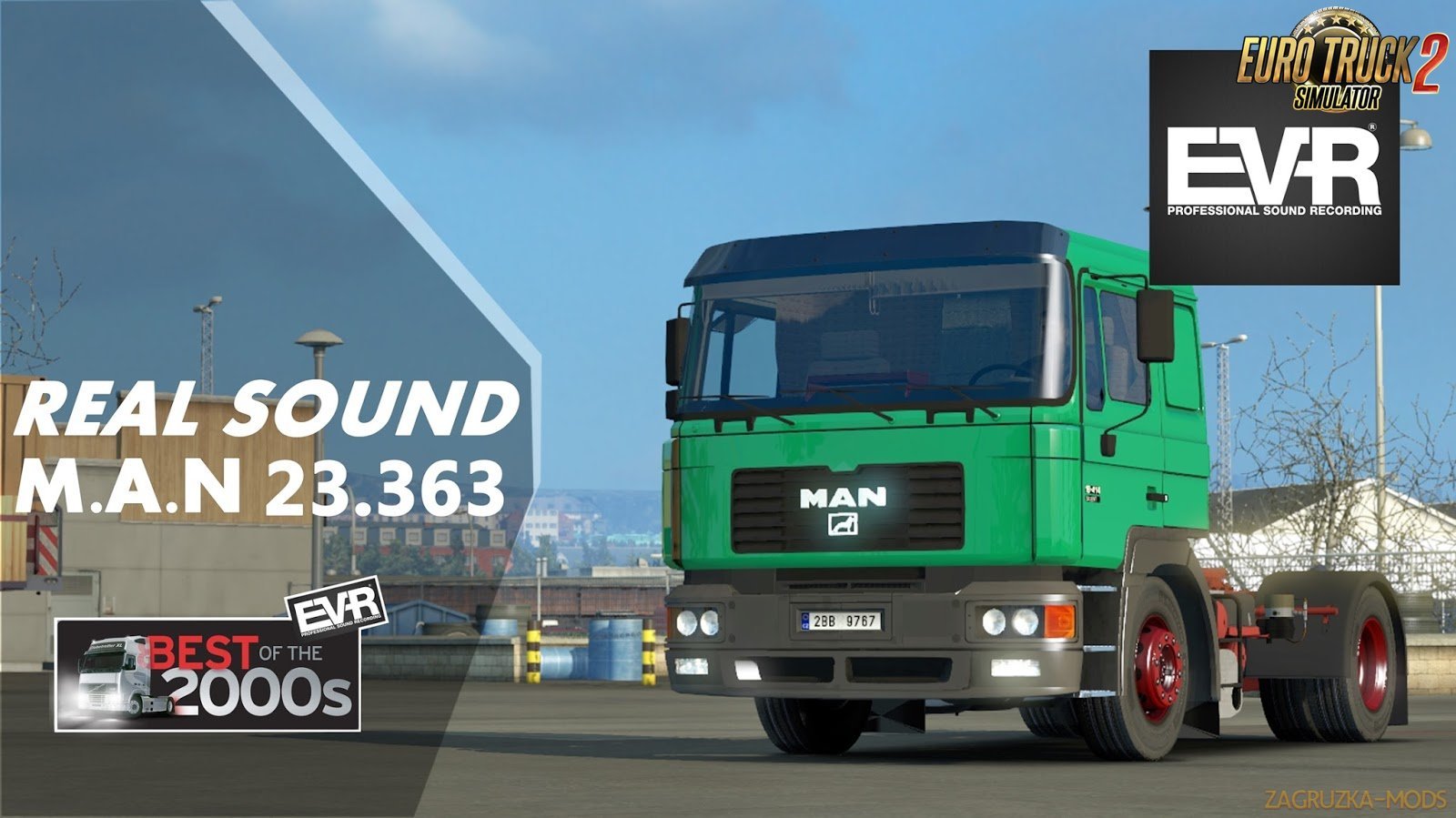 ETS 2
Description about Real sound M.A.N 23.364 v1.1 Engine Voice Records:
Real sound M.A.N 23.364 F2000 v1.1 Engine Voice Records for Ets2 1.28.x game version
Note from the Author(s):
Hi all!
Finally the sound of the old truck which has a mileage of more than 1 million kilometers is ready.
This worn, the engine has a lot of extra sounds, but it is part of the history of our parents who
went on them.In the future I will record more of the old truck.
Good all the way.
Features:
- Professional quality

- 100% Audio recorded by me

- Recorded exterior and interior sound

- 217audio files Involved

- Fully autonomous sounds

- Includes real sounds of switches in the interior, gearbox,pneumatic,
valves dryers, and electropneumatic signal and more  other sounds..
New version 1.1:
- Changed the sound of the exhaust sound from my 
TG-A
 ,
- added authentic sound electric horn,
- added sound vibration in interior,
- improved blinker relay and other improvements
Preview in Sound Cloud
GIVE OUT FOR (ALL SOUND MODS WILL BE MONITORED THE PRESENCE OF MY AUDIO FILES)
The truck you can download here
:
Screenshots Mod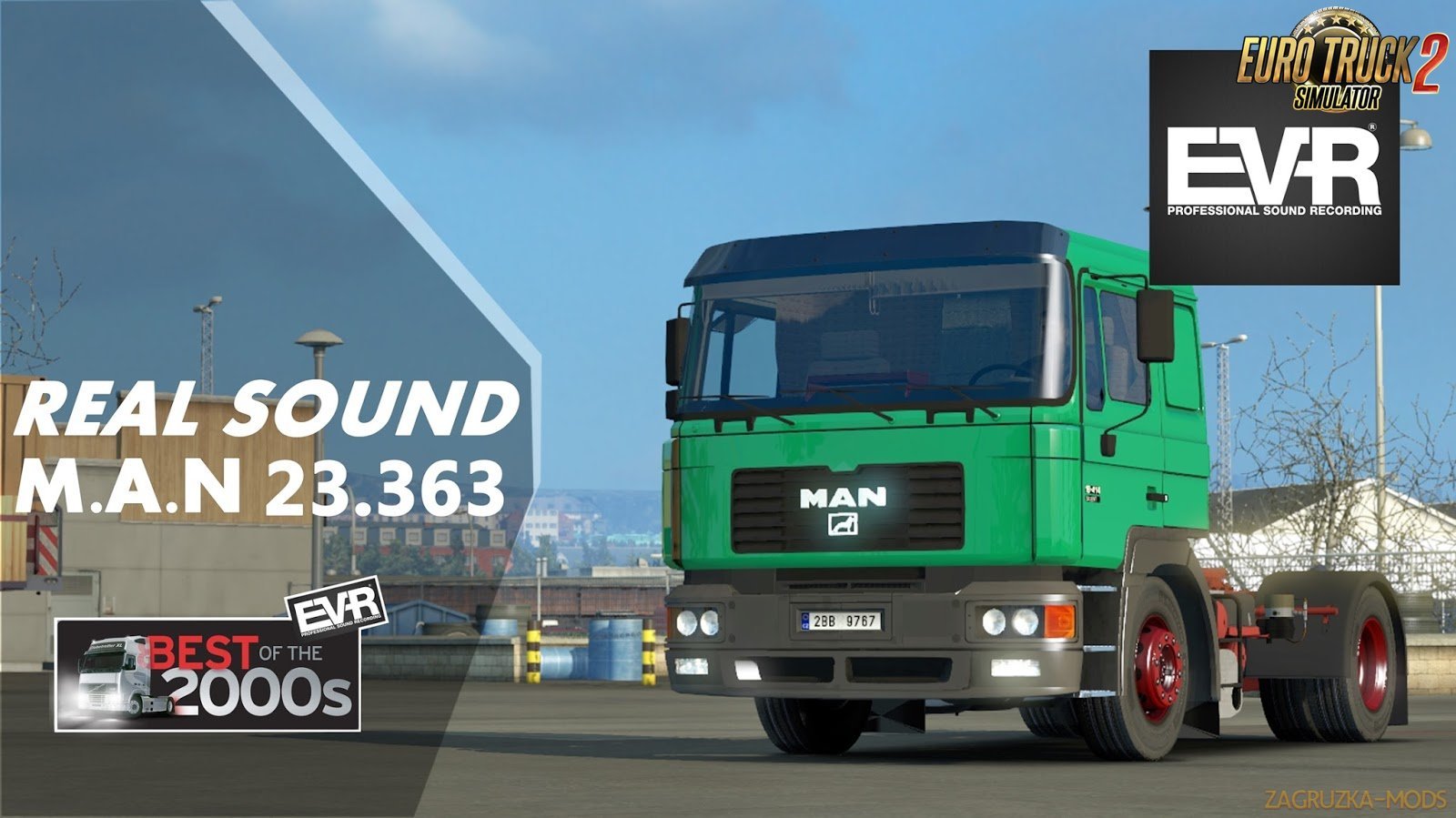 Share / Download Real sound M.A.N 23.364 v1.1 Engine Voice Records: