Release Renault Magnum DX sound by Leen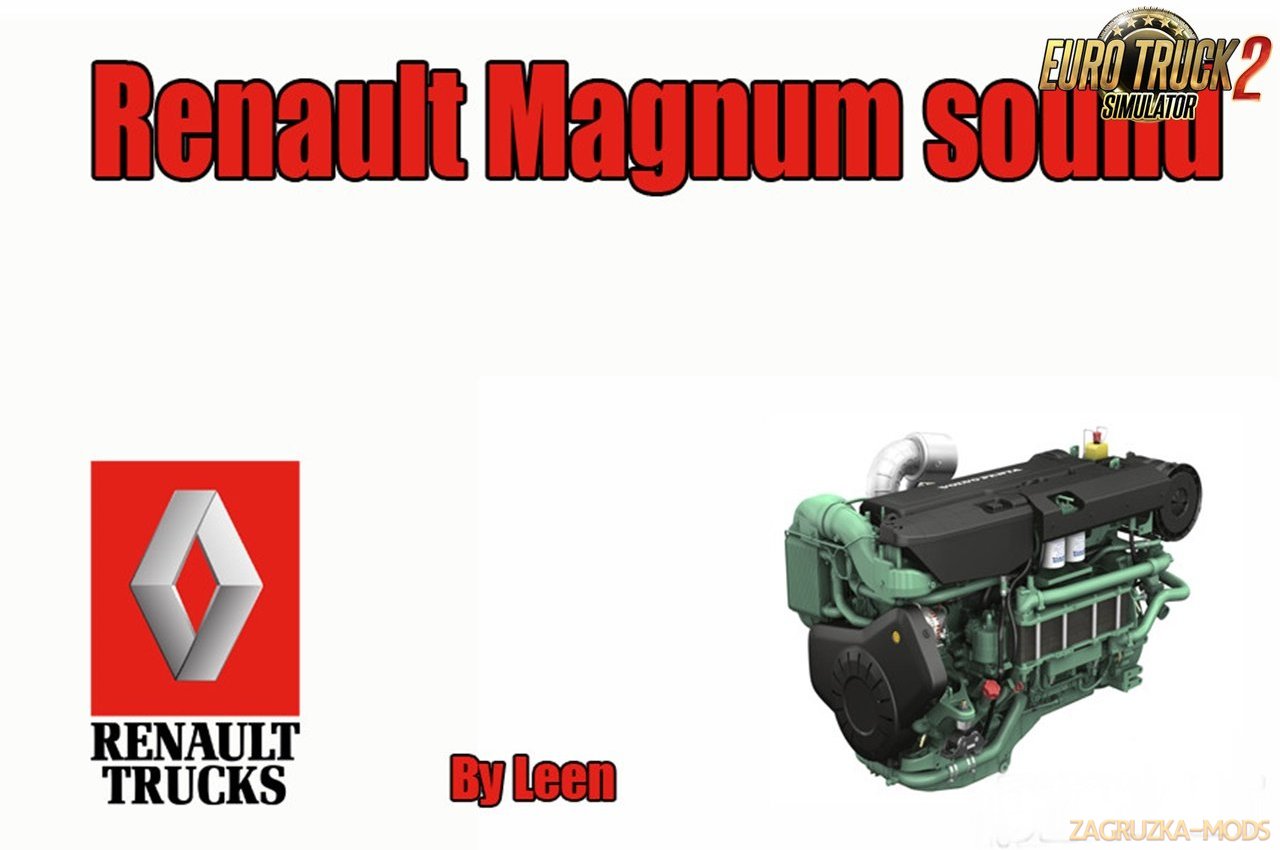 ETS 2
Description about Release Renault Magnum DX sound by Leen:
Release Renault Magnum DX sound by Leen for Euro Truck Simulator 2 game
The basic of this sound is made by Kriechbaum and I reworked earlier to a Volvo FH sound, 
but even the Magnum uses the same Volvo engines, so with a good 
research to a desent Magnum sound I reworked again to it. 
New changelog
01-02-2019
(thanks to pigbrother)
- change volume start engine
- changed the 1000rpm sound file because it was the wrong file.
Here it is a realistic Renault Magnum sound for you the community, my soundmod 
have always a dropbox download link, if not it's not original or stolen and re-uploaded. 
Share / Download Release Renault Magnum DX sound by Leen: