Engine and Gearbox for all SCS trucks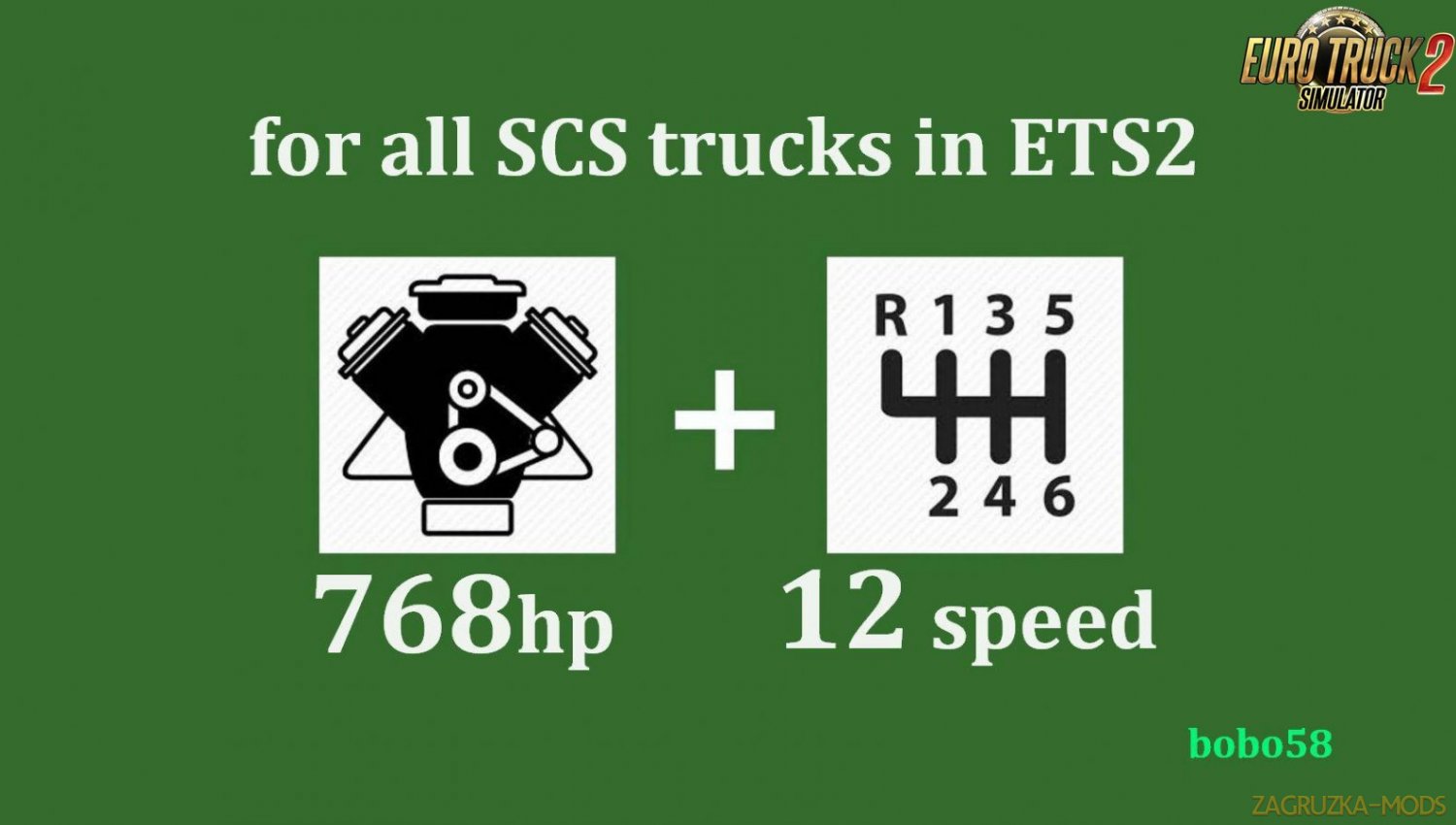 ETS 2
Description about Engine and Gearbox for all SCS trucks:
Engine and Gearbox for all SCS trucks in Ets2 game
This mod replaces any engine and any gearbox in all SCS trucks in ETS2.
– engine: 768hp
– gearbox: 12 speed Retarder
List SCS trucks:
– DAF.xf
– DAF.xf_euro6
– Iveco.hiway
– Iveco.stralis
– MAN.tgx
– MAN.tgx_euro6
– Mercedes.actros
– Mercedes.actros2014
– Renault.magnum
– Renault.premium
– Scania.r
– Scania.r_2016
– Scania.s_2016
– Scania.streamline
– Volvo.fh16
– Volvo.fh16_2012
ATTENTION! This mod do not change the game process.
You can use the mod at any time, just quit the game, plug in / disconnect the mod and return to the game.
Screenshots Mod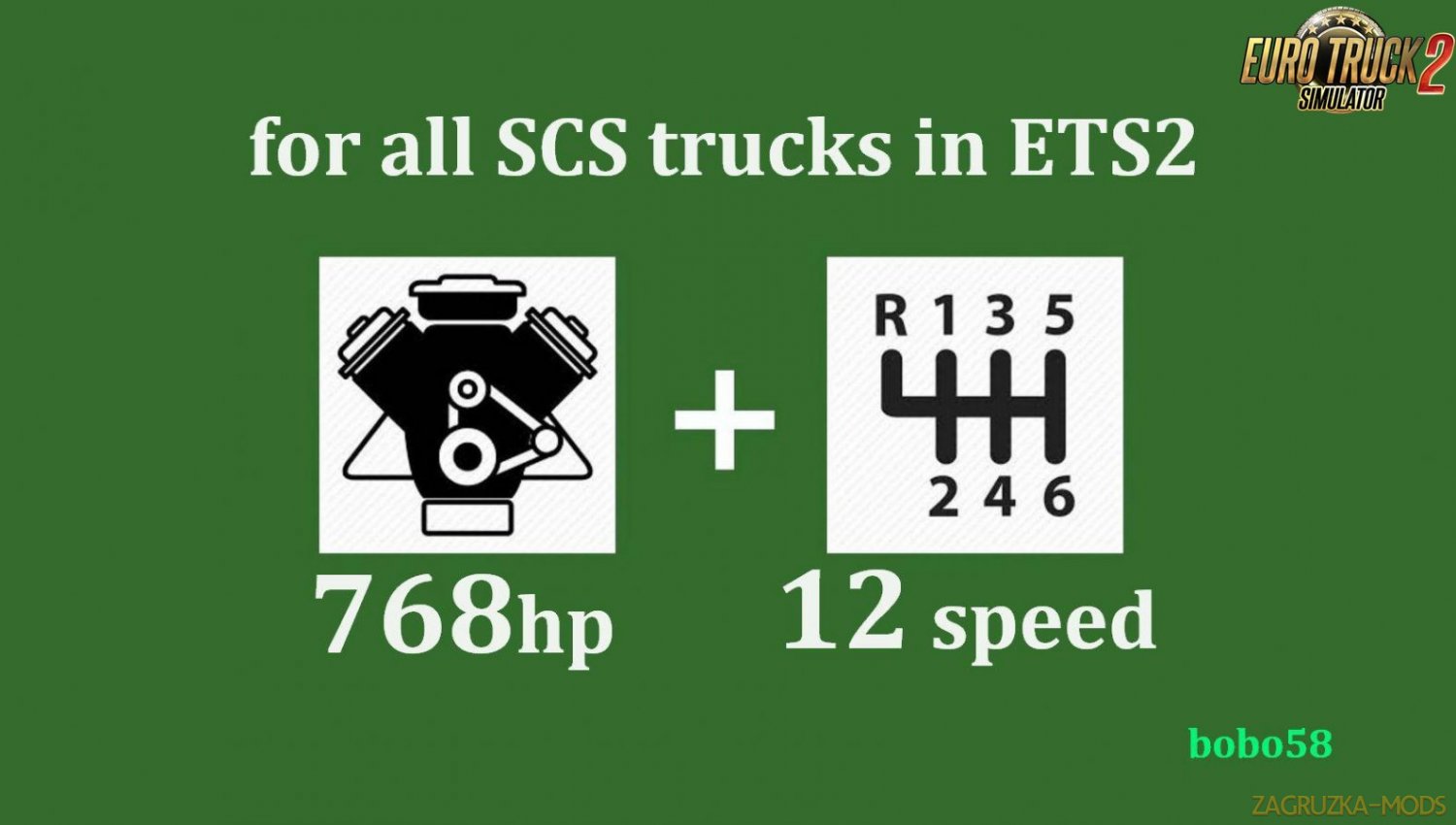 Share / Download Engine and Gearbox for all SCS trucks: