Addon for Volvo FH16 by Sogard3 and skejcikk v1.3 (1.33.x, 1.34.x)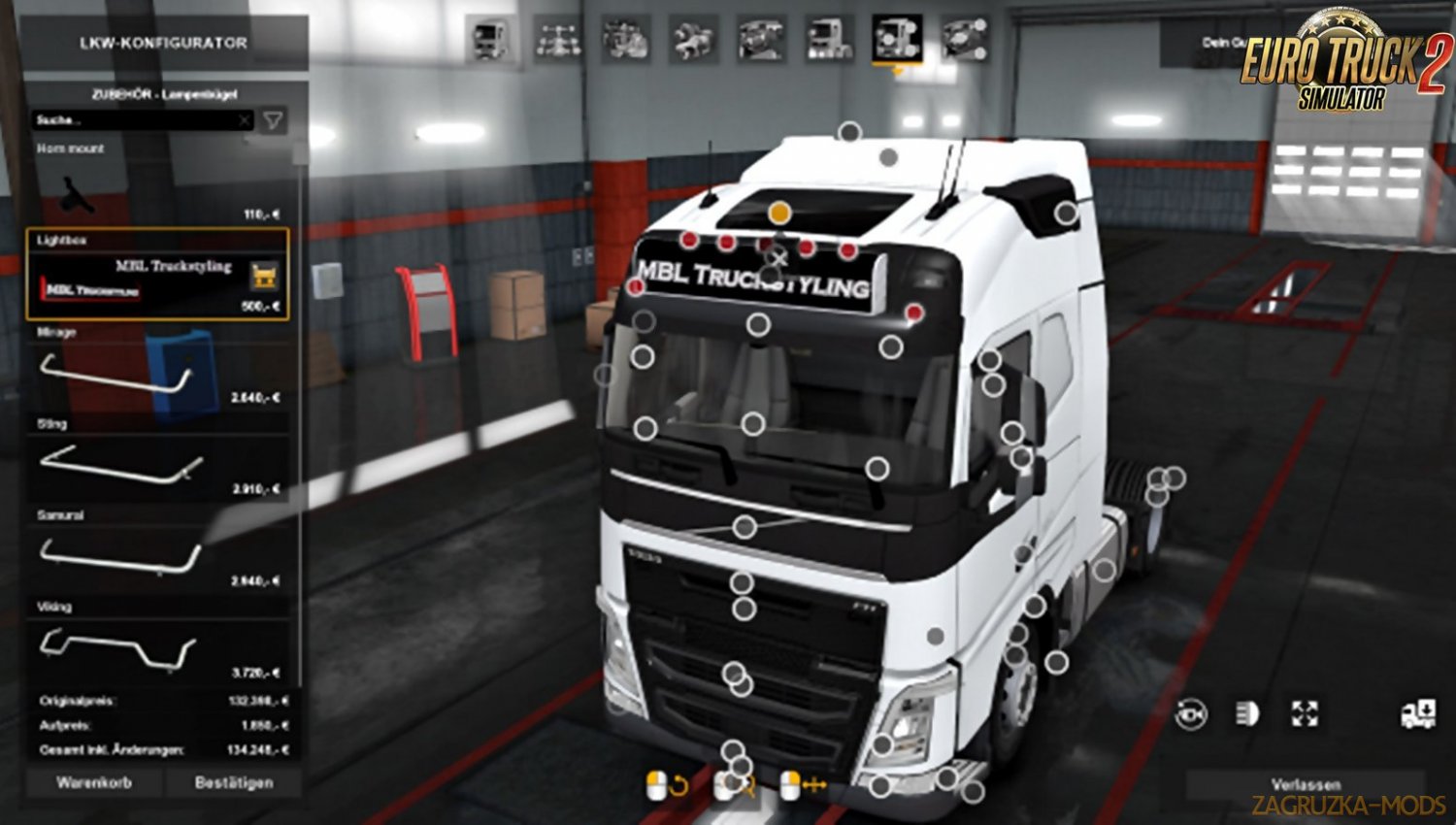 ETS 2
Description about Addon for Volvo FH16 by Sogard3 and skejcikk v1.3 (1.33.x, 1.34.x):
Addon for Volvo FH16 by Sogard3 and skejcikk v1.3 for Ets2 1.33.x-1.34.x game versions

This is an addon for the low deck addon by Sogard3
Low deck addon is included with you only need Eugene Volvo and the Tuning package!
New Version 1.3:
-Fixed Addblue Tank
-added 1 new Backbumper with 2 Taillights and slots
-added Lightbox
Version 1.2:
-2 new airbars
-1 new Backbumper without taillights
-added 1 slot for frontbumper
-added 1 sideskirt with sidebar and slots
-added on 2 sideskirts slots
-added Paintjob


Version 1.1:
-rearbumper Numberplates fixed
-added 2 variants of sideskirt
-added numberplates on Trux and Hypro Bullbar
-deleted original scs numberplate
-added Template for sideskirt



Version 1.0:
-New taillights textur
-Trux Bullbar
-Hypro Bullbar
-Frontbumper slots
-3 variants of Backbumper
-38 variants of Numberplates
-Danish side marker red/white, orange/orange, orange/red
-1 variant of Mudflap Front
-4 variants of Visor
Templates inclusiv
Installation Help in Mod Manager: 
Eugene Volvo Priority High !!!
Tested and works on 1.33.x and 1.34.x game versions
Share / Download Addon for Volvo FH16 by Sogard3 and skejcikk v1.3 (1.33.x, 1.34.x):