Ekeri Tandem trailers ADDON v2.0.1 by Kast (1.32.x)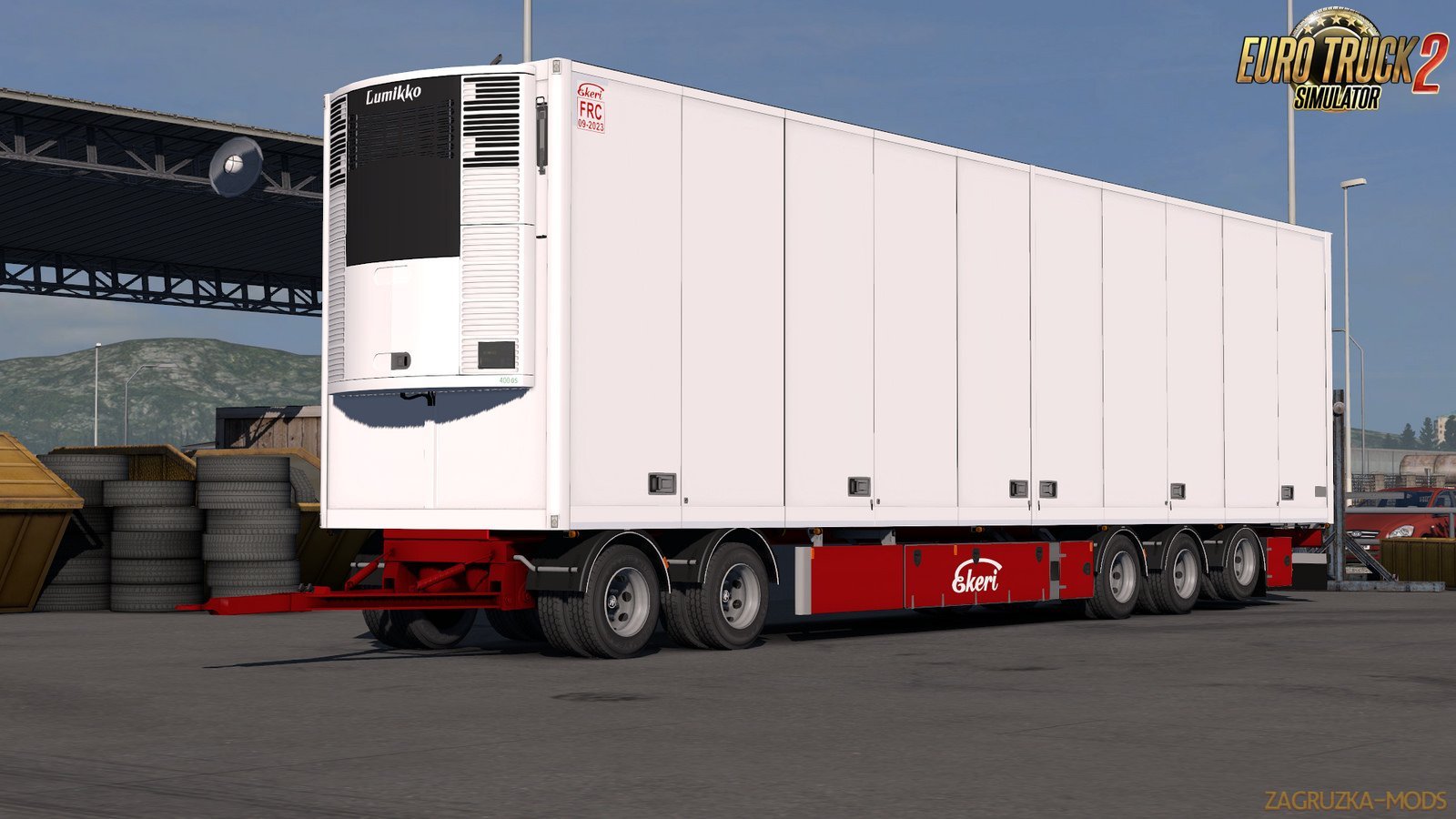 ETS 2
Description about Ekeri Tandem trailers ADDON v2.0.1 by Kast (1.32.x):
Ekeri Tandem trailers ADDON v2.0.1 by Kast (1.32.x) for ETS2 | Euro Truck Simulator 2 game.
Mod adds 24 variants of the Ekeri tandem trailers. All shapes and sizes  Semitrailers have Tyllis dolly.
I added Tyllis dolly as ownable trailer, Other trailers will be done later.
New changes in 2.0.1:
-Ownable trailers added
Changes in v2.0:
-Ownable Tyllis dolly added
Changes in v1.3:
-update to 1.32.x
Changes in v1.2.1:
-vertex paint and AO texture changes
Changes in v1.2:
-fixes
-wheel_f_1... removed
Changes in v1.1:
-Update to game version 1.31.x
-Trailer Cables support
Templates:
Download
- templates for all the trailers
Credits:
Kast – Trailers
SCS – Everything
Skins:
Fabry85
Semitrailer Wheels:
abasstreppas – original textures, high poly model
50keda – low poly base
Kast – wheels
Mid-axle trailer wheels:
abasstreppas
Flares for the LEDs:
abasstreppas
SCS Forum Link
forum.scssoft.com/viewtopic.php?f=36&t=252538
Please do not reupload. If you want to share mod use original link! 
Tested in game version 1.32.x
Share / Download Ekeri Tandem trailers ADDON v2.0.1 by Kast (1.32.x):