Maral Tipper Trailer Reworked for Ets2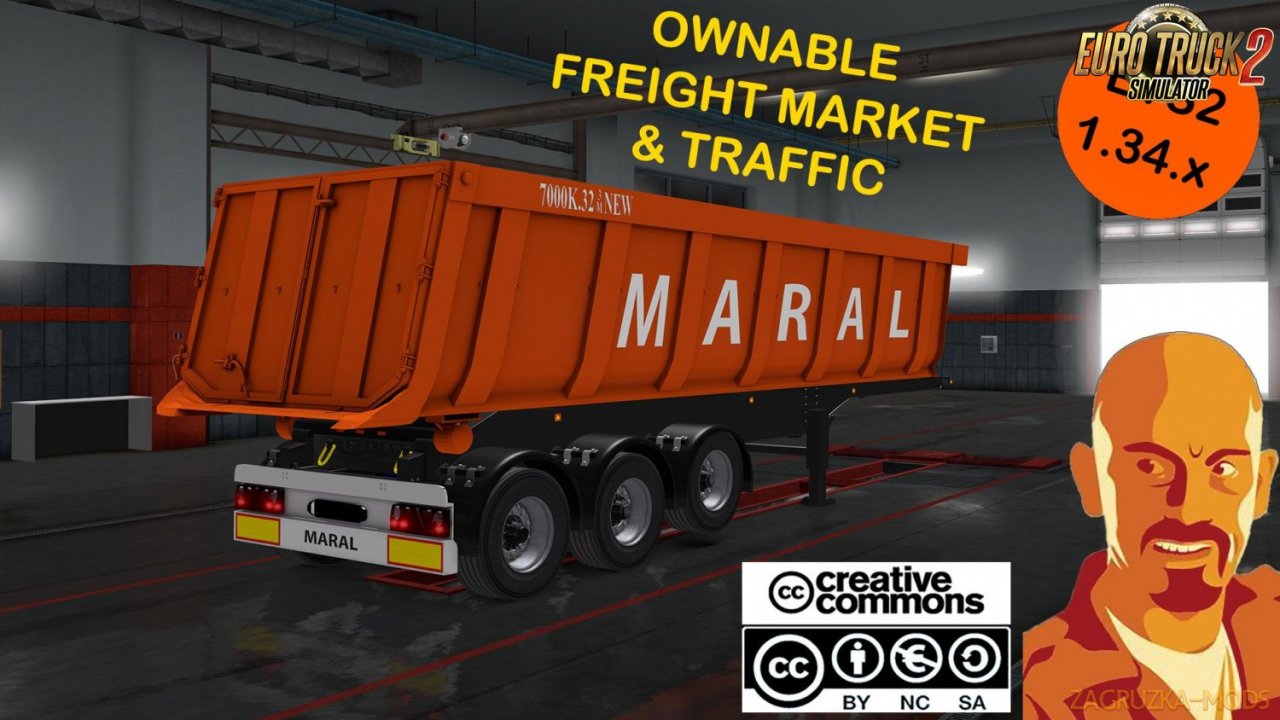 ETS 2
Description about Maral Tipper Trailer Reworked for Ets2:
Maral Tipper Trailer Reworked for Euro Truck Simulator 2 game
Features:
Fully standalone.
Revised and reworked completely.
All the errors fixed (which were not few).
Ownable.
Freight market.
Added to traffic.
Clean gamelog.
Tested on 1.34.x game version.
*Please, inform about bugs/errors. Thank you.
mod_repairs@ono.com
SUPPORT ME WITH A SMALL DONATION: www.paypal.me/cyrusth3virus
MOD PROTECTED BY CREATIVE COMMONS LICENSE V4.0.
YOU CAN SHARE FREELY BUT ONLY USING THE ORIGINAL LINKS.
UPLOAD THE FILES TO OTHER SERVERS IS NOT PERMITTED.
Share / Download Maral Tipper Trailer Reworked for Ets2: