Mack R Series v1.3 for Ets2 [1.34.x]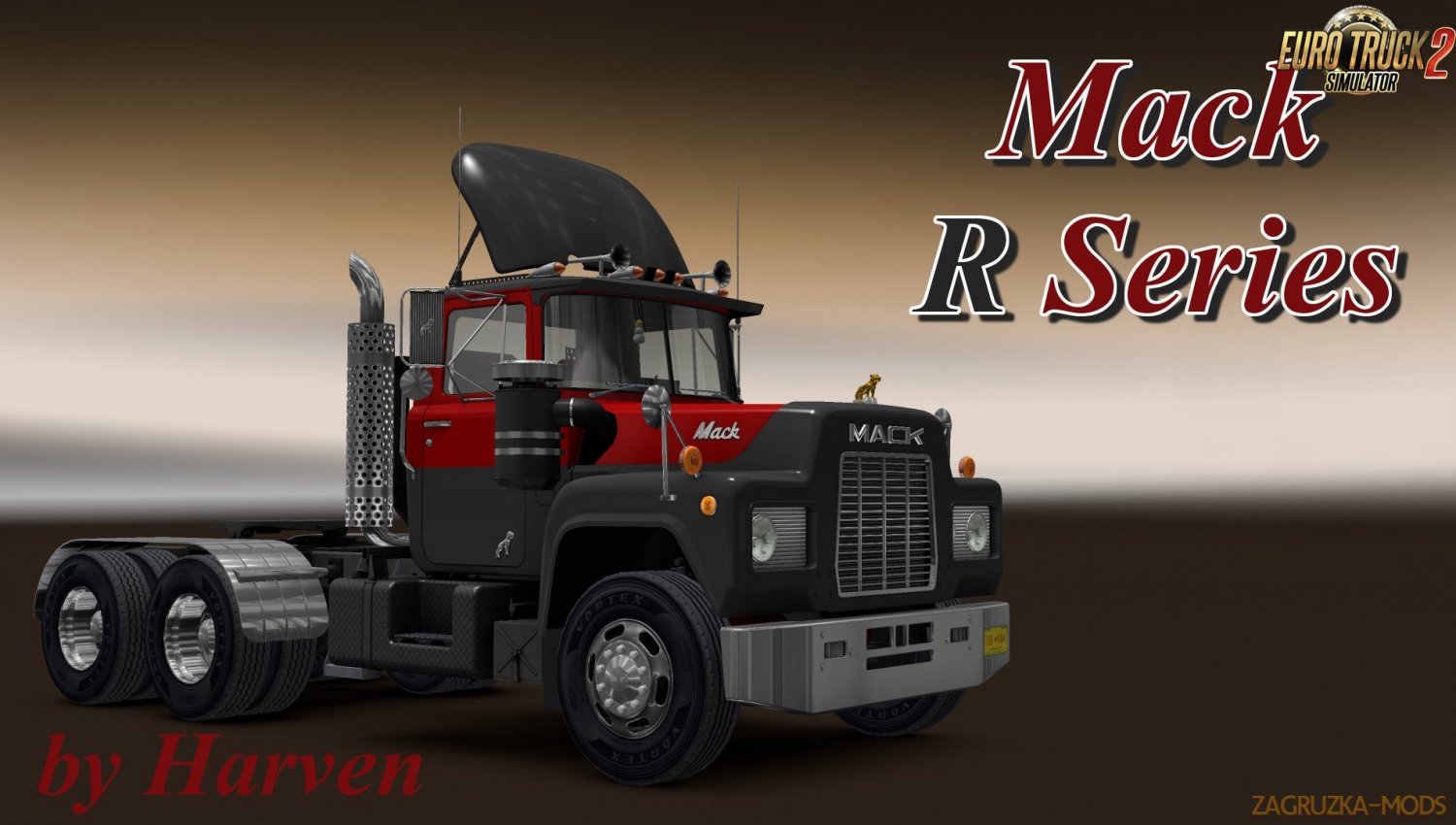 ETS 2
Description about Mack R Series v1.3 for Ets2 [1.34.x]:
Mack R Series v1.3 for Euro Truck Simulator 2 game
*
Adapted for Ets2 1.34.x game version 
(08.02.2019)
New version 1.3: 
- Update for ETS2 1.34 
- Fixed bright icons in the truck configurator. 
- Changed painting and headlights for the latest version. 
- Fixed some details in the cabin interior settings. 
- Small steering wheel settings ..
Authors: 
Harven, Kriechbaum, Pauly, Lucasi, Trayscapes, RTA. 
Skins: 
- Pauly - "Rainbow Mack", "Red Velvet", "Mack Multi R" 
- Lucasi - "Retro Stripes Mack R", "Mack R Vintage Skin" 
- Harven - "Two Colors", "Road Warrior", " Three Stripes Metallic "," Value-liner "
Share / Download Mack R Series v1.3 for Ets2 [1.34.x]: