Bizon Z058 Rekord Red v2.0 for FS 17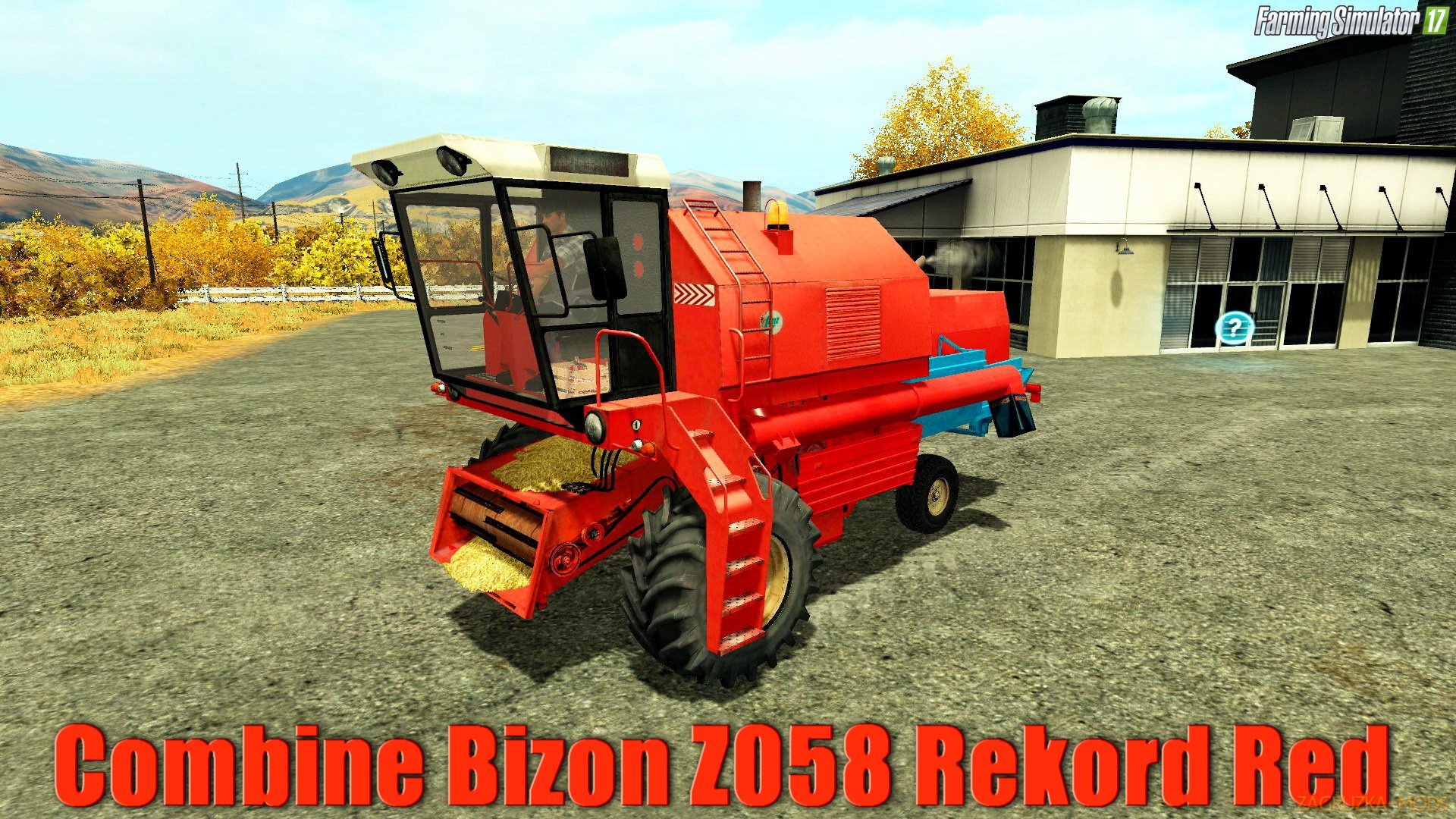 Description about Bizon Z058 Rekord Red v2.0 for FS 17:
Combine Bizon Z058 Rekord Red v2.0 for Farming Simulator 17 game.
A great addition added to the game Farming Simulator 17 is Bizon Z058 Rekord Red for v1.5.x game version, which can be downloaded for free and without registration. You can also see other fashion from the category combines for Farming Simulator 17 or go to the main section FS 17 games.
Features combine:
- improved external camera
- improved internal camera
- passenger mod
- open door to approach
- IC panel (door, window)
- folding tube from the cabin (Panel IC)
- manual dump to "O"
- Moving in
- directions (speed, speed, fuel status)
- clutch, brake, and gas animation
- lights from the lights and direction indicators
- chopper spread on the approach of the "X"
- side and top flaps
- warning lights (roosters)
- Pulley animation
- gets dirty
- real lights
- real fumes
- Real sounds
- maximum speed of 25 km / h
- operating speed 6-7 km / h
- 3,500 L tank capacity
- fuel tank 240 L
- hook on the trolley
- clean LOG!
- three color versions: red, yellow and blue
- improved textures in yellow and blue
- Work light, turn signals
- Moving parts in work
- The dust and traces of wheels
- Dirt / Washable
- detailed model
Changes in v2.0:
- unknown changes
Heder for cereals
- animation of a scythe
- distributed divider of the approach approach "X"
- new rape table
- Kos raccoon table animations
- gets dirty
Heder for maize:
- basic script
- gets dirty
House for heder:
- basic script
- gets dirty 
Tested on game version 1.5.x
Share / Download Bizon Z058 Rekord Red v2.0 for FS 17: