KamAZ 40c + Trailer v2.0 for FS17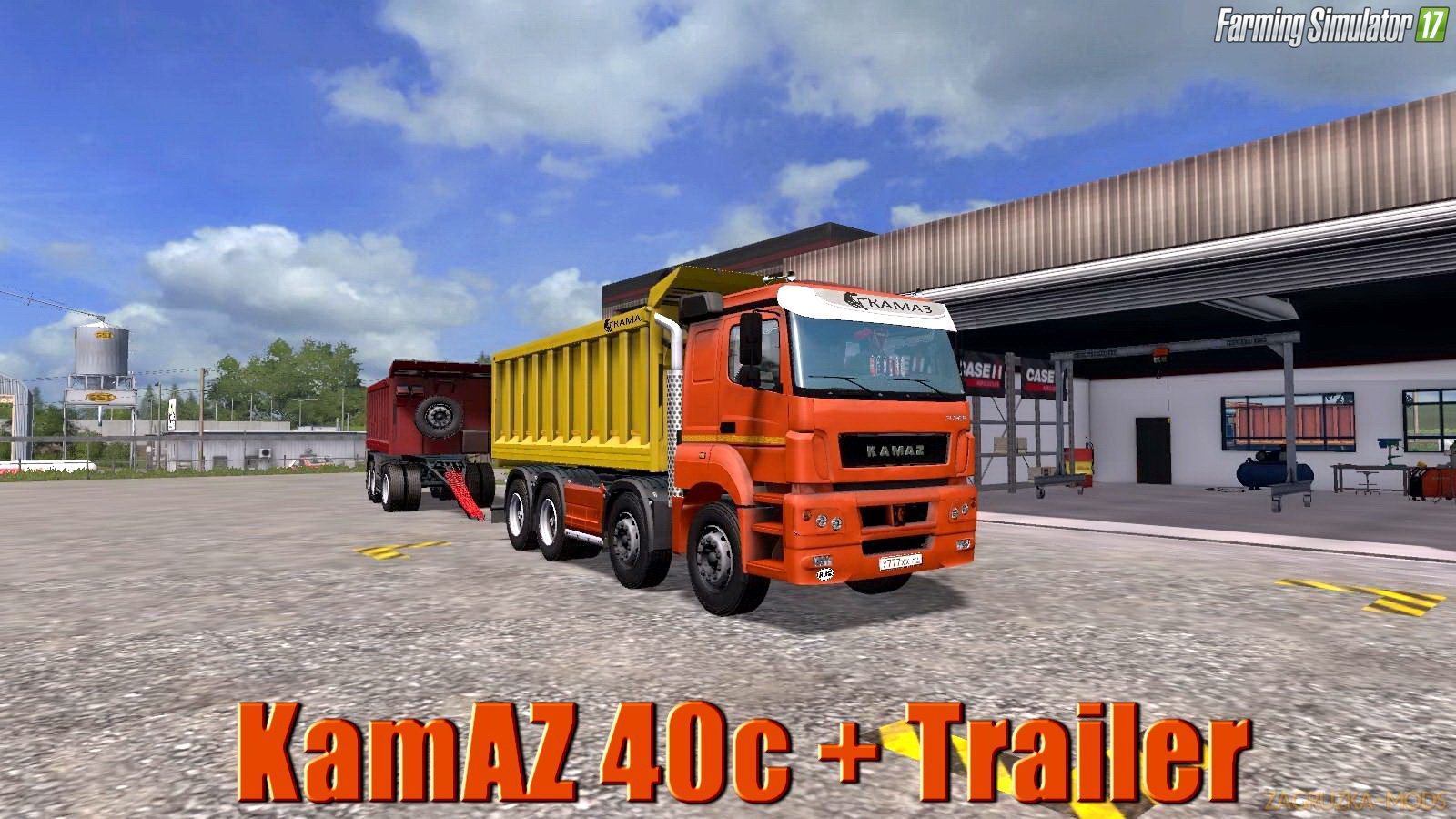 FS 17
Description about KamAZ 40c + Trailer v2.0 for FS17:
Russian truck KamAZ 40c + Trailer v2.0 for FS17 | Farming Simulator 2017 game.
A great addition added to the game Farming Simulator 17 is Truck KamAZ 40c + Trailer for v1.5.x game version, which can be downloaded for free and without registration. You can also see other fashion from the category trucks for Farming Simulator 17 or go to the main section FS 17 games.
Features truck:
- Power engine: 400 HP
- Max. Speed: 79 km/h
- Capacity 40000 liters
- Selectable Design Color
- Choice of Color
- Washable
- Included Kamaz Trailer
– Transports: feed, wheat, rape, silage, corn, barley, chaff, grass, potatoes, sugar beets, sunflowers, sand, gravel, manure,
concrete, wood chips, grass roll roll roll wheat, barley, fertilizer, flour, sugar, cement, coal, corn starch, wheat flour, wood.
- the model has own interior
- the model has own wheels
- mirrors
- animation dashboard
- Flashing Lights
- working lights
- The dust from the wheels
- Traces of wheels
- Dirt / Washable
- detailed model

Version 2.0:
* Added selectable Design Color
* Added Color choice (Truck and Trailer)
Tested on game version v1.5.x
Share / Download KamAZ 40c + Trailer v2.0 for FS17: