Audi A6 55 TFSI Quattro S-Line 2019 v1.2 for GTA 5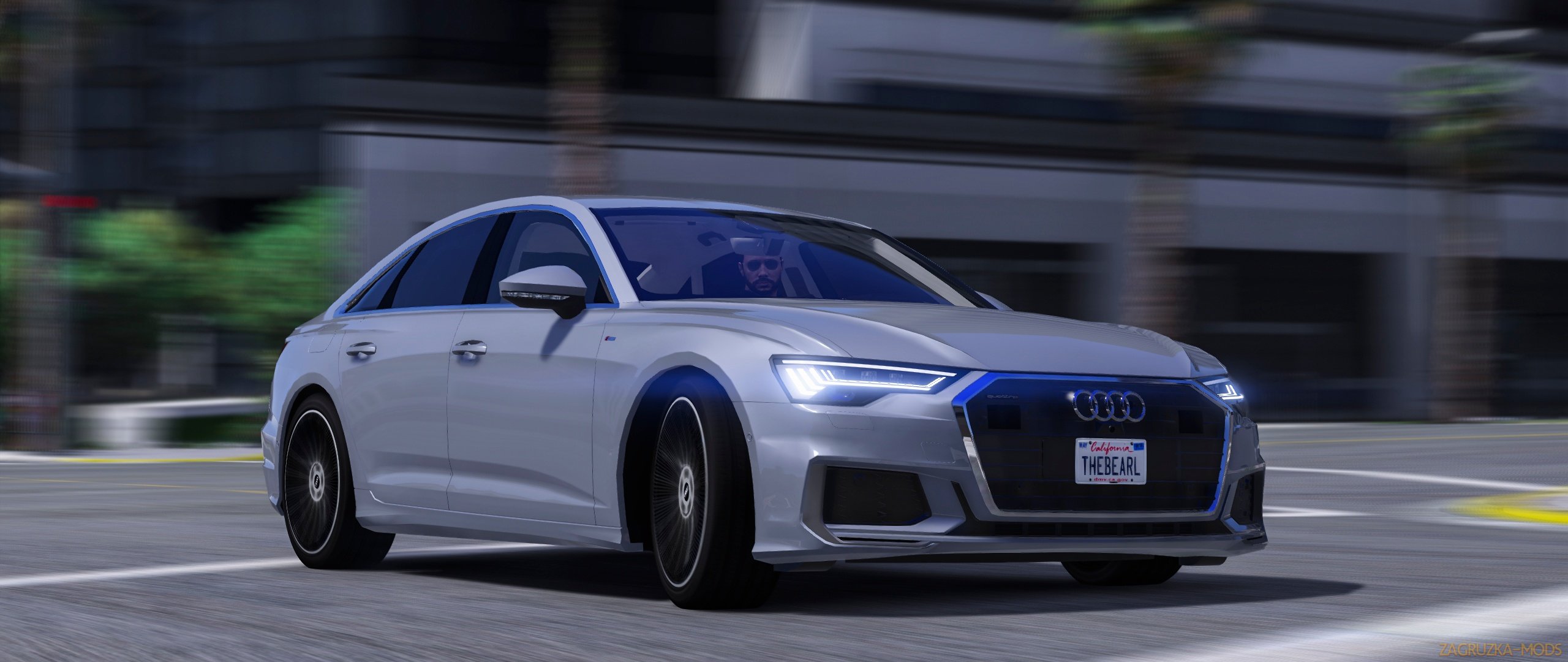 GTA 5
Description about Audi A6 55 TFSI Quattro S-Line 2019 v1.2 for GTA 5:
Audi A6 55 TFSI Quattro S-Line 2019 v1.1 for GTA 5 | Grand Theft Auto V game.
Features car
- detailed exterior
- detailed interior
- High-quality 3D model
- open all doors, covers, engine compartment and Luggage compartment
- working lights
- exterior and wheels get dirty
- exterior scratches
- high quality textures wheel tires
- the tires of the wheels are pierced
- correct display rim after breaking tire
- animated suspension
- present the illumination of arrow speedometer and tachometer
- working arrow speedometer and tachometer
- the character is correctly sitting in the driver's seat
- the character's hands grasping the steering wheel
- the car can be up to four characters
- away model looks like near
- correct display of textures on models after the explosion
- Full body dirt
- Burn area
- Bullet impact
- Hands on steeringwheel
- Correct car proportions
- Correct door handle & opening
- Correct window tint (no tint on lights & windscreen)
- Correct seat positions for 2 peds
- Correct damage
- Correctly collision
- Correct camera 
- Working animation exhausts & engine
- Correct proportions
- Trunk & doors work
- Correctly scaled tires
- Working steering wheel
- Hands on steering wheel 
- Mirrors Collision
- detailed model
Changes in v1.2:
Fixed Vstancer Wheel problem
New Front bumper grill
Texture improvements
New Rear light texture  

Changes in v1.1:
-Realistic Mirrors
-Plate light & new plate
-New rim texture
-Revers light Added
-New Add-on    
 Install: 
1. Open the program OpenIV;
2. Specify the path to the directory installed games GTA 5 for Windows;
3. To enable edit mode (if prompted to install the plug-in for GTA V, hit the "ASI Manager" in the window that appears, select "Install" OpenIV.ASI);
4. Next, go on this way - x64e.rpf\levels\gta5\vehicles.rpf;
5. Replace "fugitive.yft", "fugitive.ytd" and "fugitive_hi.yft" in the same modification file from the downloaded archive;
6. The modification will be installed and the program OpenIV can be closed.
Tested in game version v1.0.1365.1