The Desert Map v1.0 (v18.10.18) for SpinTires: MudRunner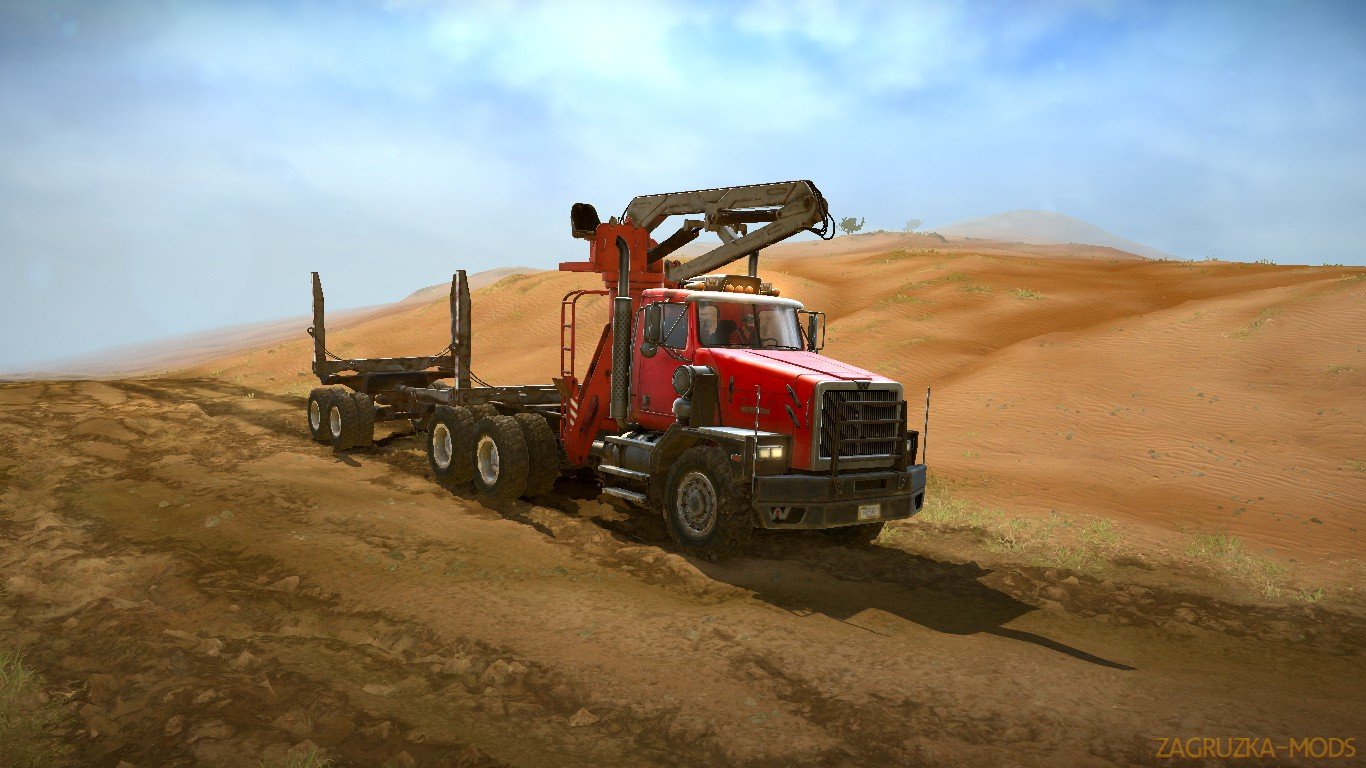 MudRunner
Description about The Desert Map v1.0 (v18.10.18) for SpinTires: MudRunner:
Mod The Desert Map v1.0 (v18.10.18) for SpinTires: MudRunner game.
Info about the mod:  
A great addition added to the game Spintires MudRunner is The Desert Map for v18.10.18 game version, which can be downloaded for free and without registration. You can also see other fashion from the category Maps for Spintires or go to the main section Spintires games.
On this map, you must deliver "Lumber semi-trailer", which are located near the garages.
You can't install Lumber semi-trailer, so make sure you don't "Spill" or lose them! :-)

There are no traditional loggers, loading points or random goats.
And there are no fuel stations. 
- 4 garages (1 open);
- 2 sawmills;
- 8 points of intelligence;
- 5 cars + 2 slots for cars (replaceable) + 5 semitrailers with cargo.  
Installing the map:
- Download mod map "The Desert Map" and unpack.
- Transfer the received folder Media to the folder with the game, agreeing with the replacement of files.
- Go to the Appdata / Roaming folder and delete the Spintires folder, thus clearing the cache (It is not always necessary).
- We start the game and play.
Install:
Move the folders billboards, classes, levels, meshes and textures to the Media.zip archive in the root folder of the game or in the Media folder
Tested on game version v18.10.18