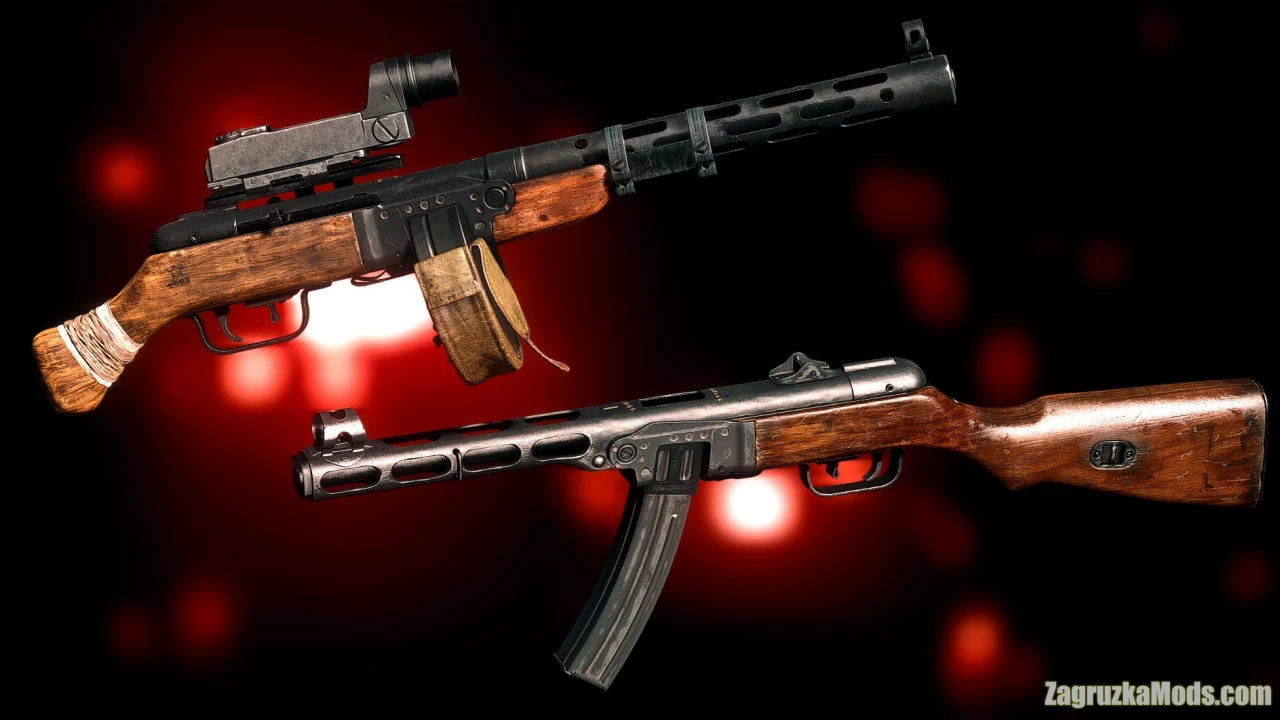 Download mod Red Army PPSh-41 Reborn v1.1 for Fallout 4 game.
Red Army PPSh-41
-
is a submachine gun of the Red Army, now in Fallout 4. The weapon can be modified, damage, rate of fire and other parameters can be improved, just like the standard weapon in the game. 

You can get this weapon in several ways.

First of all, it appears at the arms dealers when the character reaches level 10.

In addition, you can knock out raiders and bosses-shooters from bosses.

And one unique variation can be found near an intact deathclaw egg ...

 
- Remove all old files and download the new ones (Version 1.1). 
- Now uses CoD WW2 sounds 
Tested on game version

v1.10.163+