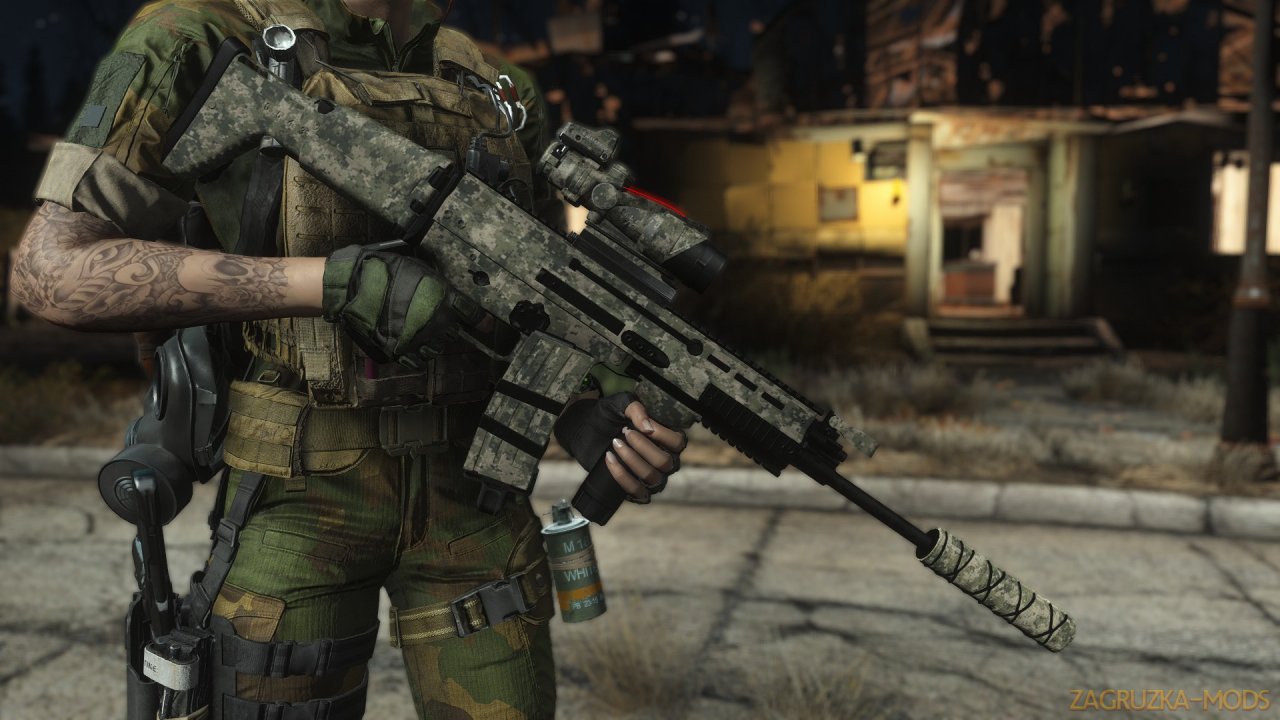 Download mod gun FN SCAR aka Mk16 Weapon v1.0 for Fallout 4 game.
FN SCAR aka Mk16 - (Special operations forces Combat Assault Rifle) is a belgian assault rifle coming from FN Herstal added for Fallout 4 game.
Features mod FN SCAR aka Mk16:
- receivers : classic vanilla damage improvements and armor piercing version
- scopes and aim : iron sight, eotech aimdot,king aimdot, ACOG, SUSAT, generic 6X scope
- damage modifier From loose ammo to army selected .308 (0 to +99% damage)
- ammo capacity 20, 30, 50 rounds normal and fast.
- caliber choice (patch) .308 or 5.56mm. basically in .308
- muzzle or suppressor (normal and covered)
- bipod (folded, unfolded) or not
- vertical grip optional
- stock with 3 positions or folded
- fonctional light (red blue or standard yellow) and laser
- 15 skins : darkearth, green, black, lot of camos (forest, desert, winter...with variations) and some more exotic stuff
- A fully customisable holster with all options except skins (for technical reasons)
Tested on game version
1.10.163+