Truck & Logistics Simulator (2019)
Author:
Zagruzka
| Date: 26-01-2019, 09:02 |
Views:
213 |
Comments:
0 |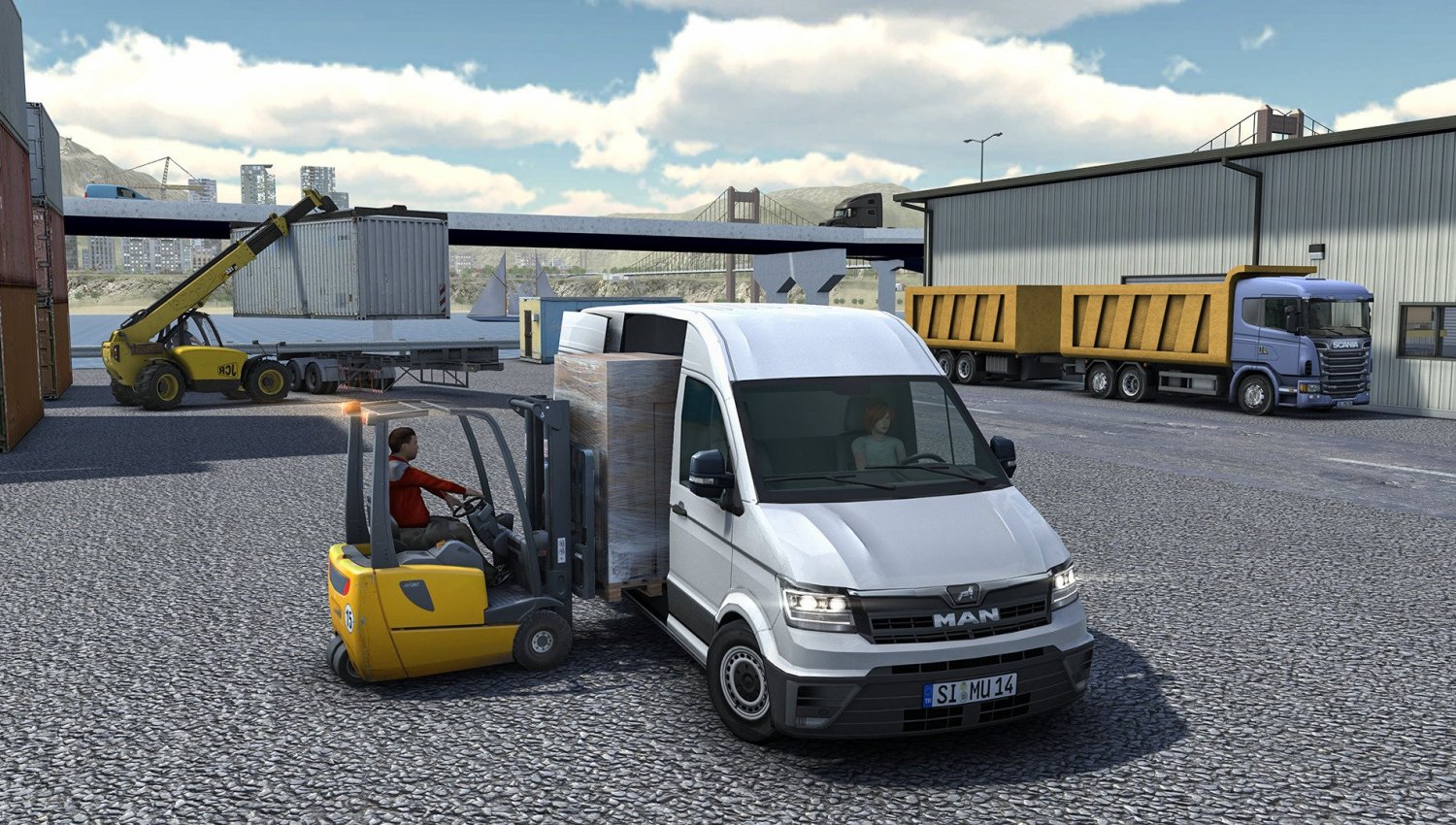 News
Truck & Logistics Simulator (previously known as Delivery Simulator and Transport Company Simulator) is a vehicle simulation game where you are tasked to perform logistics from beginning to end. You will initially take a mission with your vehicle(semi trucks, rigid trucks, pickups, vans), then load your vehicle using a forklift, crane, telescopic handler, loader and other load vehicles available in logistics area. For vehicle carrying truck missions, you must park vehicles on trailers by driving it. 
Attach a trailer to your vehicle (Car/Van/Pickup) to increase cargo capacity. Fill up your vehicles fuel tank from fuel stations, and repair your vehicle in maintenance areas. Multiplayer enables you to play some special coop missions that can only be achieved in a team. 
Features game;
Load your vehicle by using loading vehicles from logistical areas.(Forklift, etc.)
Deliver vehicles (cars, forklifts, wheel loaders, ATV's) by loading them on the trailer 
Day/night cycle. You will have to drive cautious in realistic weather conditions including Fog, Rain and Snow.
GPS system: Follow GPS on the minimap or vehicle interior to reach the destination.
Fuel system: Vehicles have realistic fuel consumption calculation. You will have to refuel your vehicles in gas stations.
Purchase vehicles from minivans to heavy trucks and grow your logistics fleet
Build your own logistics company, hire drivers and assign vehicles
Traffic with realistic physics.
Interactable vehicle interior dashboards for all vehicles
Off-Road paths: Challenging narrow dirt roads 
In some levels use a ferryboat to save time and fuel.
Multiplayer mode with cooperative missions
Map: 24 square kilometer map where you can reach anywhere without hidden walls.
Traffic Rules (optional): Speed limit(radar or police control), signal lights(blinker) on intersections, Red light control. Traffic rules can be disabled in settings
Purchase vehicles in these categories;
- Trucks (Semi/Rigid)
- Vans
- Dropside Vans
- Pickups
- Cars
Some of the level types in Truck & Logistics Simulator:
- Van/Pickup levels: Use forklifts to load cargo into the vehicle, then drive vehicle to the destination. In pickup levels, you should avoid dropping the cargo.
Attach a utility trailer to your van/pickup to increase its load capacity.
- Crane - Truck or Telehandler - Truck levels, Place containers on the trailer with controlling the crane or telescopic handler, then drive the truck with attaching the trailer.
In some truck levels, after delivering a container to a harbor, use a harbor crane to load the container on a cargo ship.
- Car/Vehicle carrier truck levels: Drive cars or vehicles on the trailer, after attaching the trailer to the truck, drive to the destination.
Forklifts and Backhoe loaders will all so be loaded to trailers and then carried by driving the truck. 
- Forklift-Truck(semi or rigid trucks) levels: Load trucks trailer with using a forklift, deliver cargo with driving the truck.
- Damper truck levels: Load damper trucks using a backhoe loader. After arriving at the destination, unload the load with lifting the trailer.
Platforms and Release dates:
Nintendo Switch: Mid 2019
Android/iOS/Windows Phone: Mid 2019
PC/MAC/Linux (Steam) Late 2019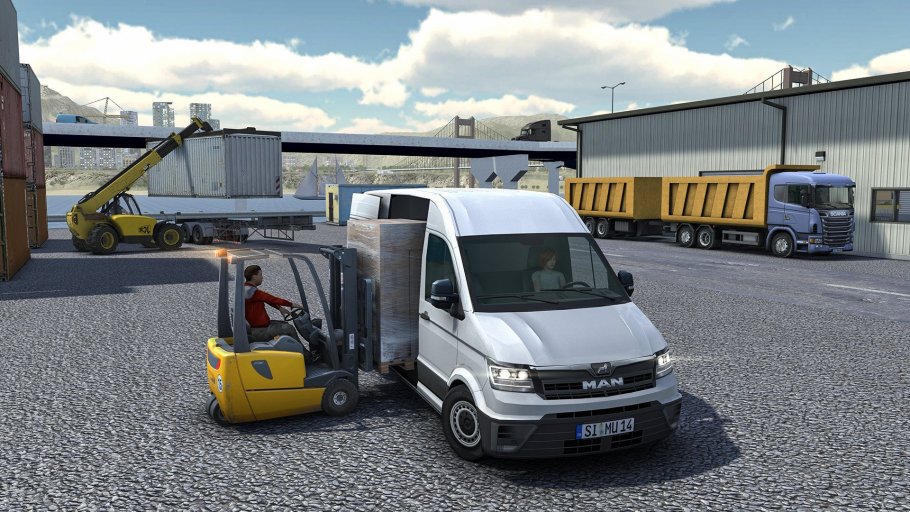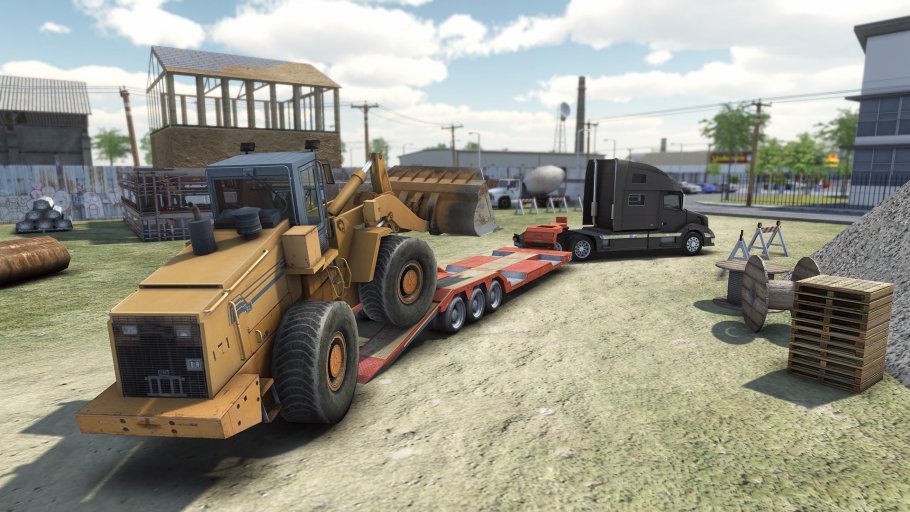 Vkontakte
Facebook
Тwitter
Pinterest