Mini Cargo Pack for BDFs v1.1 in Ets2
Author:
Tacsi68
| Date: 3-06-2019, 08:42 |
Views:
315 |
Comments:
0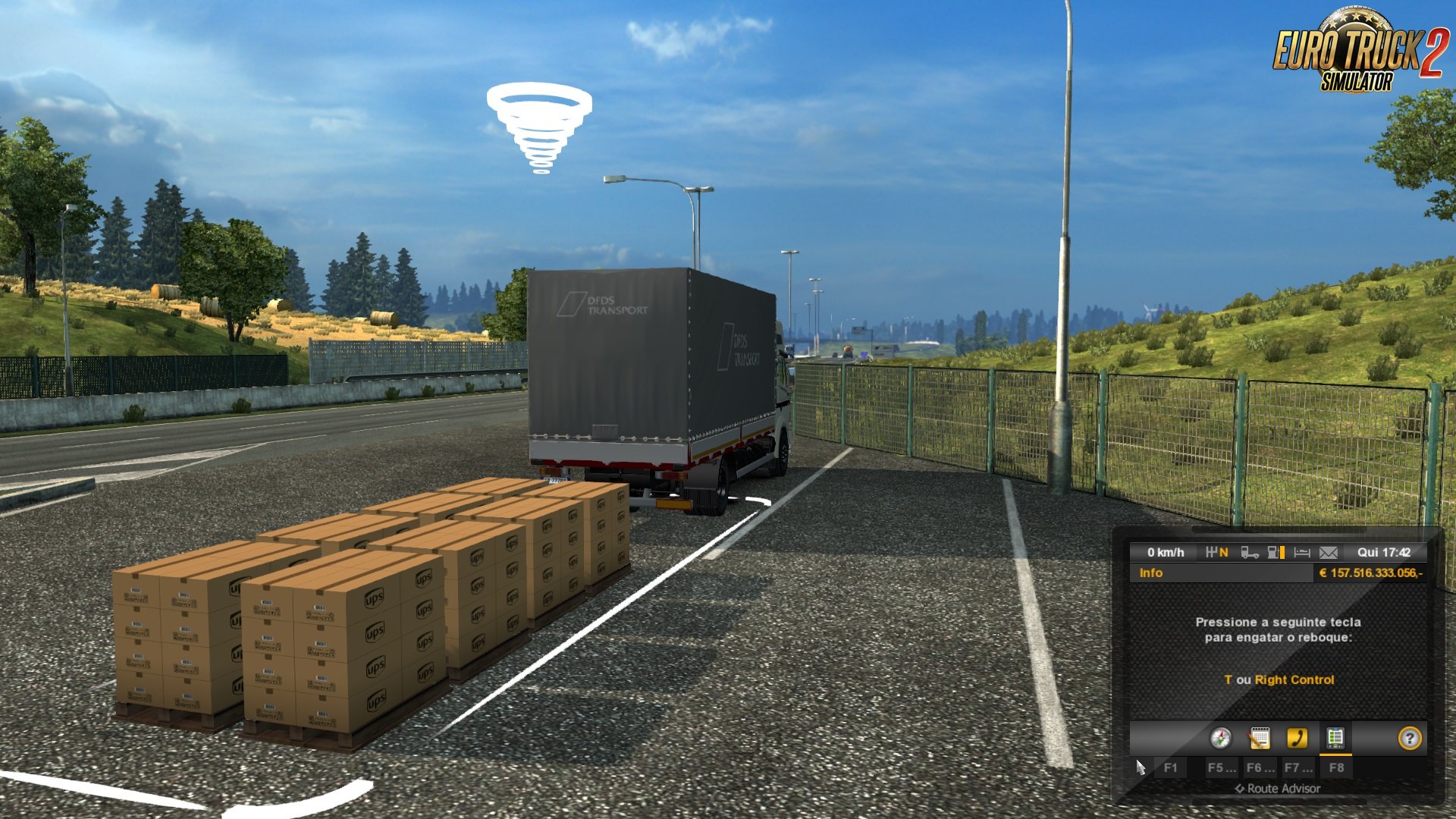 Category
-
ETS 2 trailers
Credits: - iconRJ
Description about « Mini Cargo Pack for BDFs v1.1 in Ets2: »
Mini Cargo Pack for BDFs v1.1 in Ets2 1.35.x game version
Mini cargo pack for BDFs.
16 different types of loads.
Working only on version 1.35.x, because of the new version of PMG.
*Work fine on with Jazzycat cargo pack.
Tested with:
Mercedes Antos by D3S Design
Mercedes Sprinter 2010 v 1.1 by GRM Modding
Mercedes Actros MPIII by MTP
BDF Tandem Truck Pack v61.0 by Flemming V
Mercedes 1853 by Ekualizer.
Bugs found, and I could not solve:
1-can not unload without being on automatic, when you reach the destination, press "Enter", 
because, the load is not recognized for discharge, but...
2-when to turn back, don't unload, because the load will go to strange directions
3-I do not know if you can specify the load for a type of chassis, in the quick jobs, 
but charges also appear to common chassis trucks.
4-does not work on trucks with very high trailer hook, I tested in the Ford Cargo by Frank,
and it was not possible to unload
Instructions:
-When entering the cargo menu, look for the cargo with the "Palletized" description.
-Get in the trailer changing gear.
-Find the 'Pallet'.
-And good deliveries.
-Drive safely 
Credits:
iconRJ
Models: SCS and Jazzycat
Base: Flamming V
Special Thanks to Jazzycat and Flemming V for letting released their mods,
so I could learn how to load mods works.
Share / Download Mini Cargo Pack for BDFs v1.1 in Ets2: