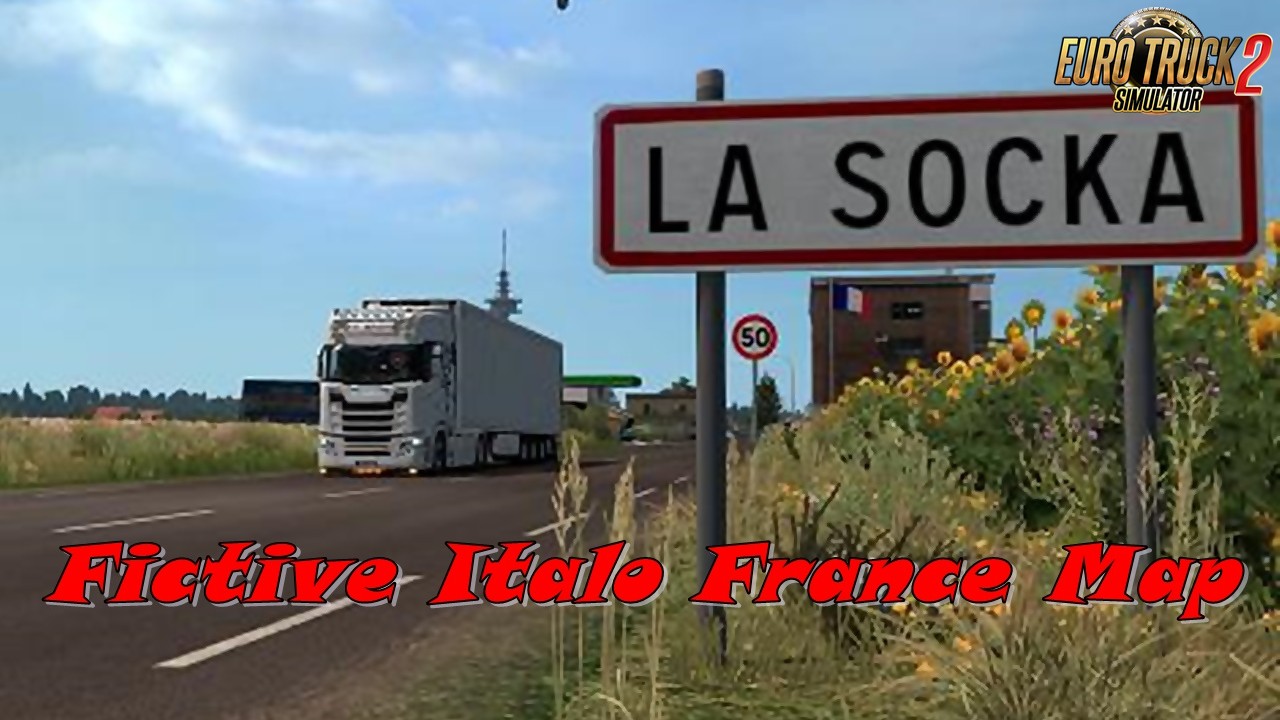 Fictive Italo France Map v1.1 for Euro Truck Simulator 2 game.
This is a standalone fictional map of Italy and France. 
All DLC is needed to run this mod!
*You need activate mbd module.
New version 1.1:
-Add city Vineto
-Fixed speed limit and add welcome sing in Saina
-Fixed bugs
-Fixed texture views in France
Tested on 1.35.x game version
DO NOT REUPLOAD!
DO NOT CHANGE DOWNLOAD LINK!