Knapen K100 Trailers v1.4.2 by Kast (1.43.x) for ETS2
Author:
zagruzka
| 9-12-2021, 10:42 |
Views:
2 462 |
Comments:
0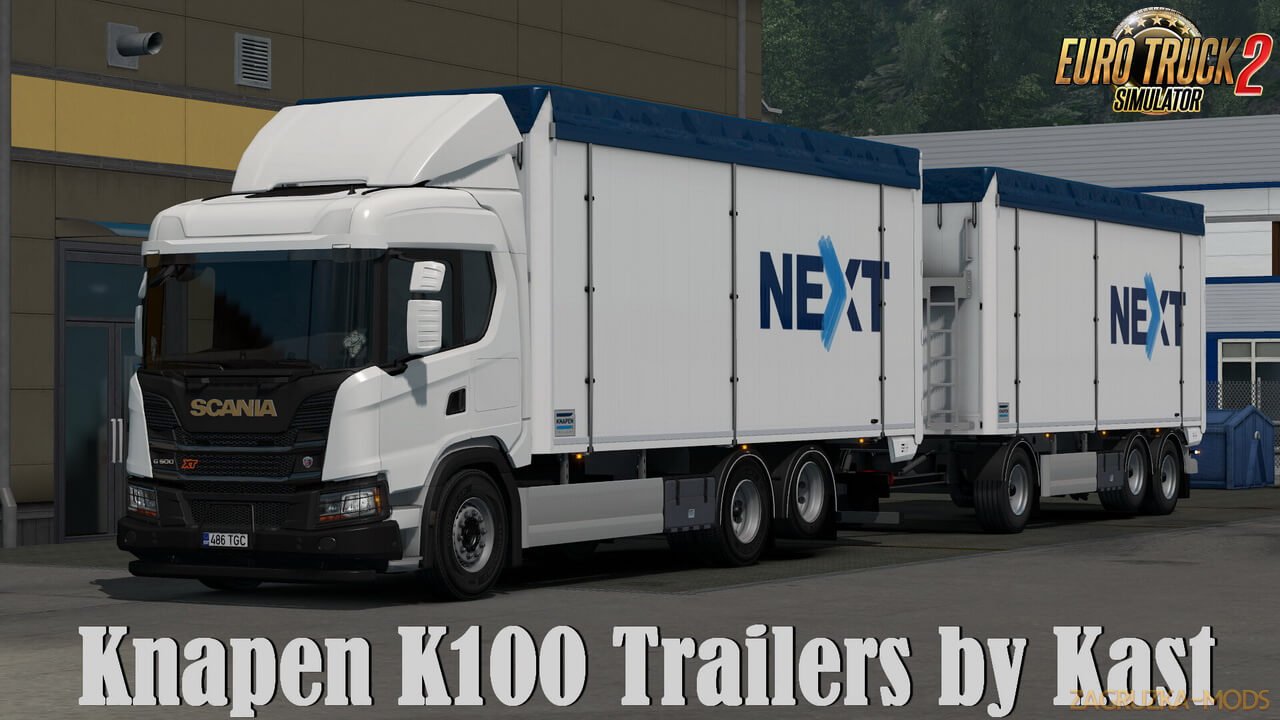 Category
-
ETS 2 trailers
Credits: - SCS Software, Kast
Last edited by: Zagruzka - 9-12-2021, 10:42
Reason: Mod Updated to v1.4.2
Download mod Knapen K100 Trailers v1.4.2 by Kast (1.43.x) for ETS2 | Euro Truck Simulator 2 game.
A great addition added to the game Euro Truck Simulator 2 is Mod Knapen K100 Trailers for 1.43.x game version, which can be downloaded for free and without registration. You can also see other fashion from the category Trailers for Euro Truck Simulator or go to the main section ETS 2 mods.
---
Knapen K100
- this mod add a b
rand new high-quality trailer from Kast.
The model is made at the highest level and has its own tuning. 

The trailer is purchased and supports a small tuning consisting of three chassis, two modifications of trailers and other details for customization. In addition, there is support for the main functions of trailers: extended hitch, steering and lifting axles, animation of supports and cables. The trailer is registered in traffic.

 
---
Features Knapen K100 Trailers:
- Standalone
- Advanced coupling 
- Trailer lift axle 
- Trailer steer axle
- Company paintjob system
- Animated braces
- Trailer cables
- Ownable trailers
- Trailer in traffic
- Adapted to the latest game patch 1.43
Tested on game version 1.43.x