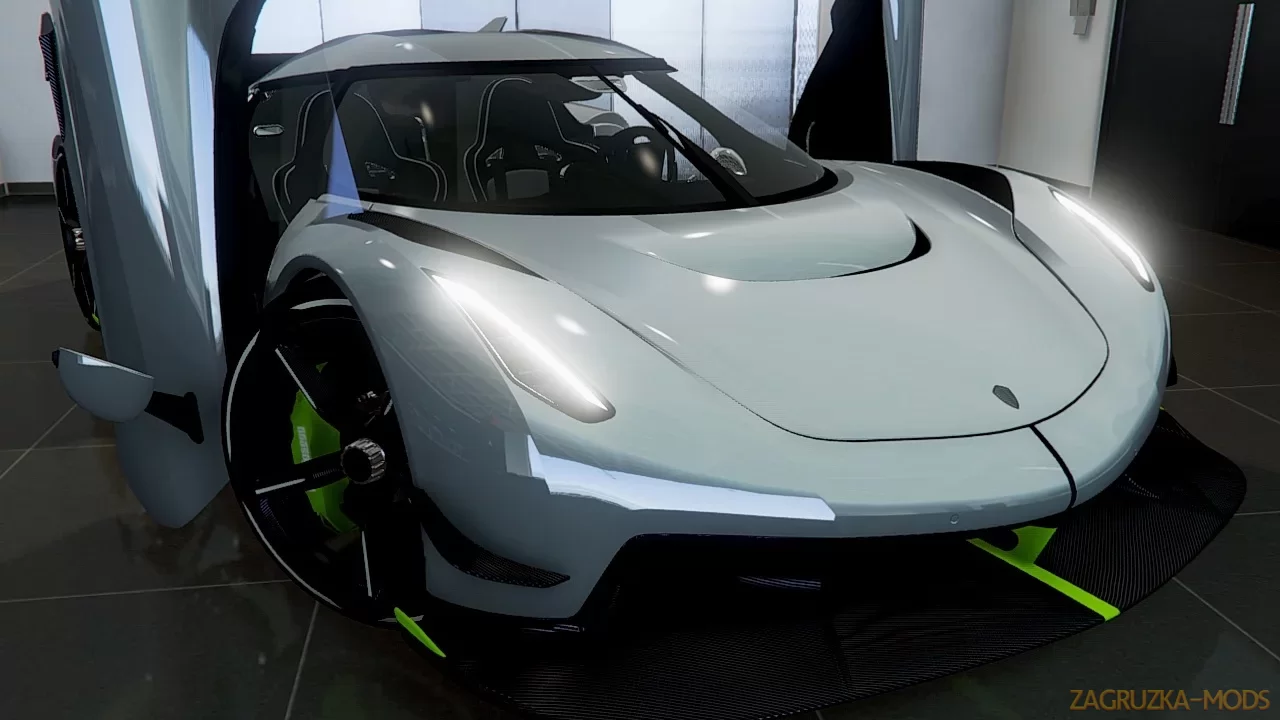 Download mod sport car Koenigsegg Jesko 2020 v1.2 for GTA 5 | Grand Theft Auto V game.
Koenigsegg Jesko 2020 - is a limited-edition sports car manufactured by the Swedish automaker Koenigsegg.
Presented at the Geneva Motor Show in 2019, the car replaces the Agera.
The name Jesko is a tribute to the father of the company's founder, Jesco von Koenigsegg.
Features car mod Koenigsegg Jesko 2020:
- High-quality detailed exterior
- High-quality detailed interior
- High-quality 3D model
- working lights
- All normal cars' functions
- HQ interior / exterior
- HQ rims & 3D tires
- 3D engine & undercarriage
- Breakable glass with crack textures
- Correct window tint
- Correct body size
- Fully working red analog-digital dials
- Accurate exterior & interior lights
- Real chrome & aluminum parts
- Doors, hood and trunk open correctly
- HQ mirrors reflection
- Correct car proportions
- Correct door handle & opening
- Correctly scaled tires
- Correct door handle & opening
- Correct window tint
- Correct seat positions for 4 peds
- Correct exhaust smoke position
- Dials light
- Working steering wheel
- Fully working lights
- Mirrors Collision
- detailed model
Update 1.2 


-complate hands in steeringwheel
-new carbon textures for interior & wheels
-new interior leather textures
1. Open the program OpenIV;
2. Specify the path to the directory installed games GTA 5 for Windows;
3. To enable edit mode (if prompted to install the plug-in for GTA V, hit the "ASI Manager" in the window that appears, select "Install" OpenIV.ASI);
4. Next, go on this way - x64e.rpf\levels\gta5\vehicles.rpf;
5. Replace "fugitive.yft", "fugitive.ytd" and "fugitive_hi.yft" in the same modification file from the downloaded archive;
6. The modification will be installed and the program OpenIV can be closed.
 
Tested in game version v.1180.1