Grey Skies Weather Mod v2.1 [1.28.x]
Author:
Tacsi68
| Date: 9-09-2017, 08:50 |
Views:
565 |
Comments:
0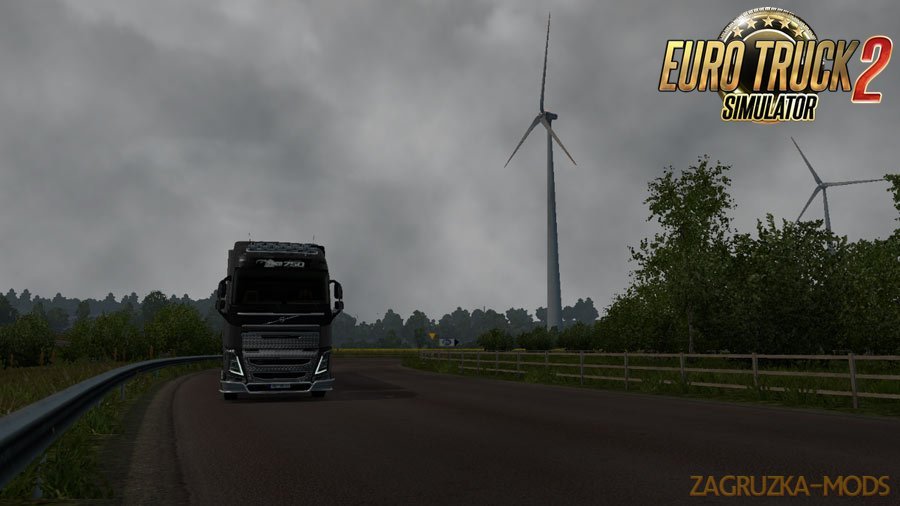 Category - ETS 2 other mods
Description about Grey Skies Weather Mod v2.1 [1.28.x]:
Grey Skies Weather Mod v2.1 for Ets2 1.28.x game version
This mod replaces the default weather with random sunny, cloudy and misty weather.
Features
Normal Version: 50% sunny, 50% cloudy or misty weather
Light Version: 75% sunny, 25% cloudy weather
Improved rain
Darker lighting and skies during rainy weather
Darker nights
Compatible with my Spring, Summer and Autumn mods
*There are two versions in the download pack, only use one at a time.
Compatibility Latest Version: 1.28 to 1.22
Works with Promods, RusMap, MHA and most others.
This mod should be given a high priority in Mod Manager.
Changes in new version 2.1:
-Light version added
-Mid-afternoon sky texture issue fixed
Screenshots Mod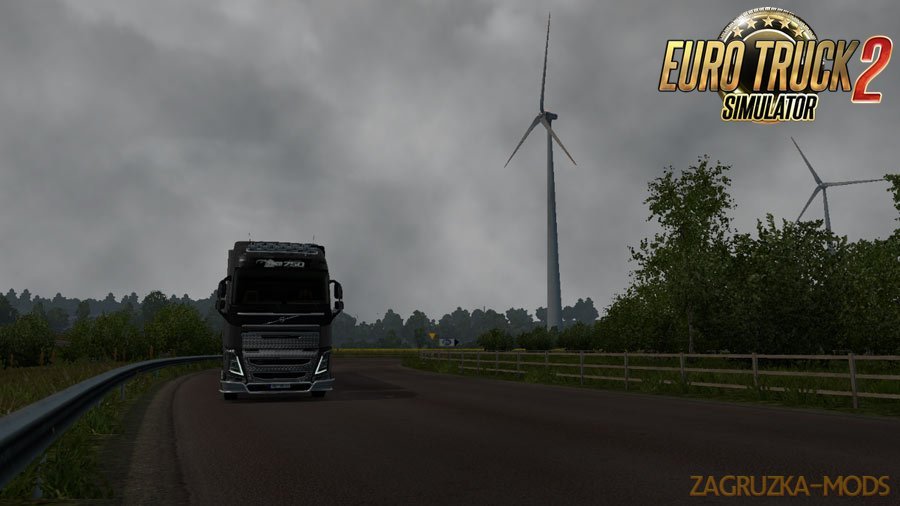 Share / Download Grey Skies Weather Mod v2.1 [1.28.x]:
Vkontakte
Facebook
Тwitter
Pinterest