Real Speed AI v1.2 by hammerxsun
Author:
Tacsi68
| Date: 8-09-2018, 08:35 |
Views:
238 |
Comments:
0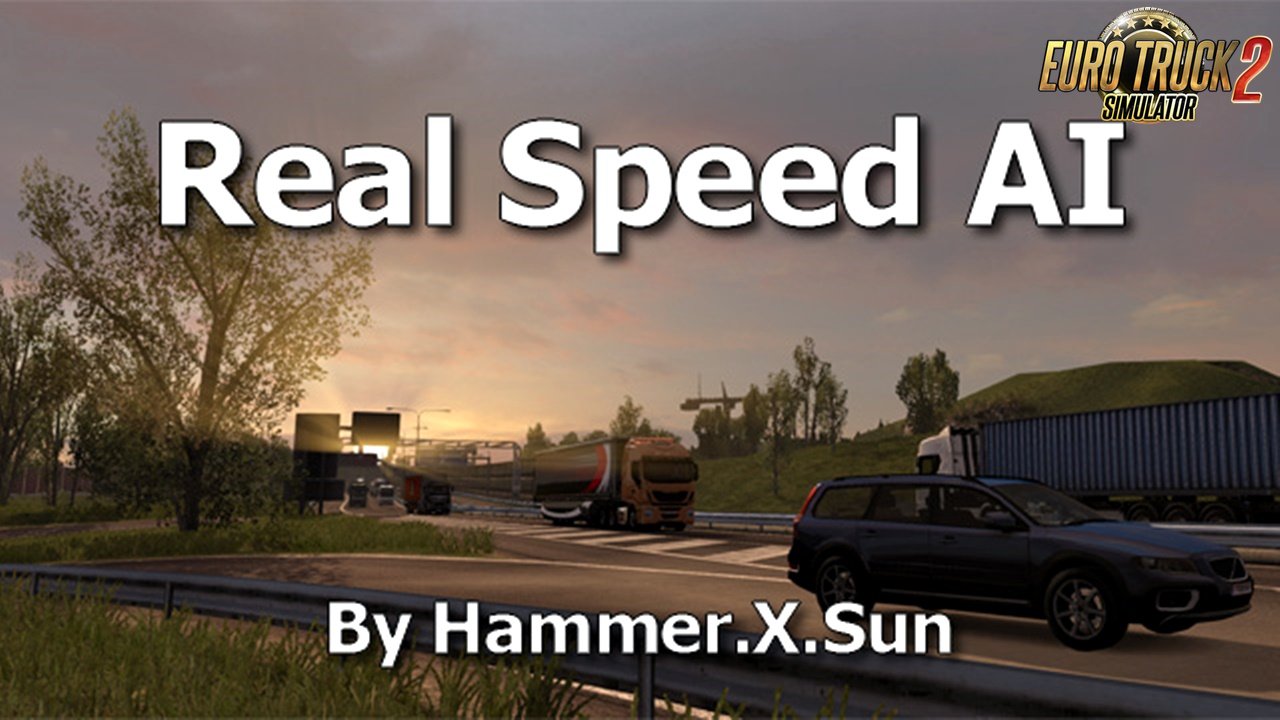 Category - ETS 2 other mods
Version
-
1.31.x,1.32(beta)
Description about Real Speed AI v1.2 by hammerxsun:
Real Speed AI v1.2 for Euro Truck Simulator 2 game. 
Note from the Author:
This is my 4 years old MOD, it djust AI vehicle's acceleration, make them no longer like rocket, feals more real.
Support game version: v1.31(Or currently v1.32beta).
This MOD also changed road speed limit files for AI .
So would not performance perfectly if other mod which changed speed limit and prior to this mod.
4 years ago, soon after I've release this mod, game 1.10 update changed all and make it no longer working.
This time, I finally make it work again, and took a lot of effort to collect data and 
adjust in game settings, so, 

use my MOD settings without my consent is NOT ALLOWED

. 
Share / Download Real Speed AI v1.2 by hammerxsun:
Vkontakte
Facebook
Тwitter
Pinterest