Add-on for Romania map v0.2 by Alexandru
Author:
Tacsi68
| Date: 6-11-2018, 10:03 |
Views:
244 |
Comments:
0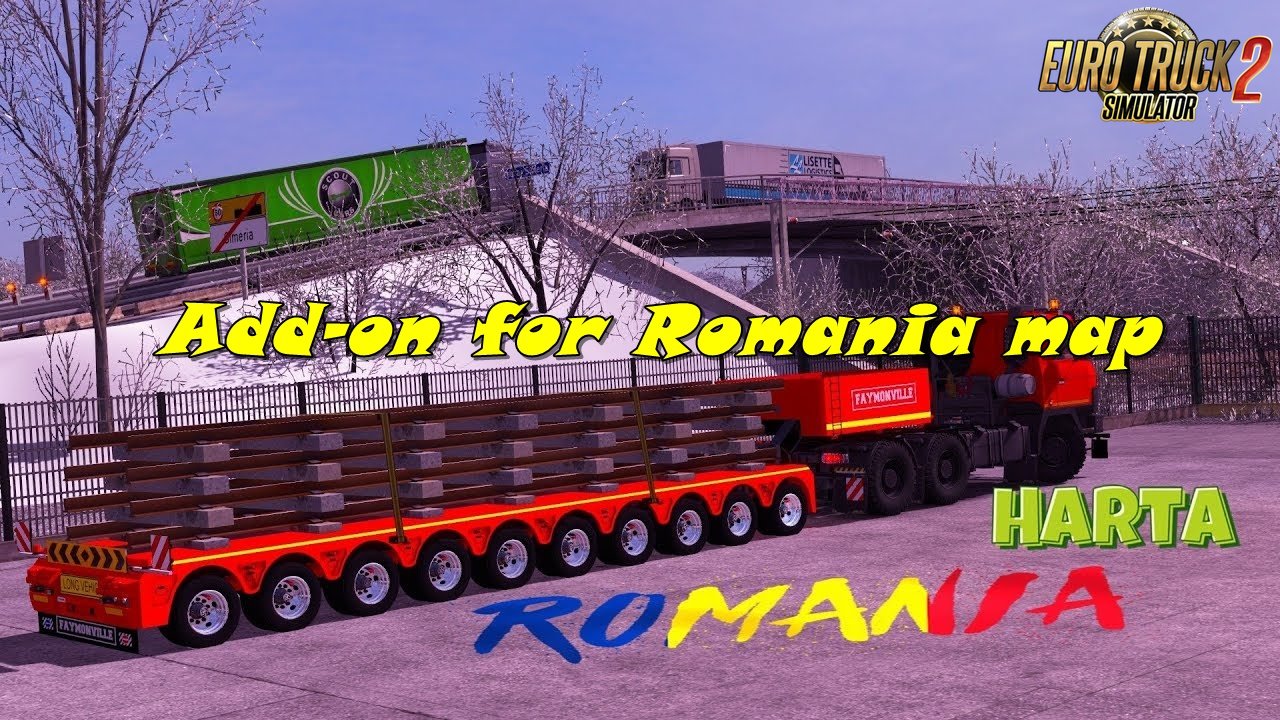 Category
-
ETS 2 other mods
Credits: - Todor Alin
Description about « Add-on for Romania map v0.2 by Alexandru: »
Contents of add-on for Romania map v0.2 by Alexandru for Euro Truck Simulator 2 game 
 
Add_on_for_Romania_map_by_Alexandru : 
    -Enabled, in traffic, emergency vehicles, tractors and others special Romanian vehicles.    
-Added passengers cab light for Romanian bus.    
-Added Romanian names for drivers.
Double_for_Romania_map_by_Alexandru: 
    -Enabled, in game, owned double trailers.
Edited_map_for_Romania_map_by_Alexandru:
    -Activated specific city traffic for all cities in map.    
-Added missing bus stop where nedeed.    
-Unlocked for ai traffic all roads, including villages and country roads (with verry low traffic).    
-Changed water style from old SCS's style to flowing in all places, except a small place near Simeria.
All files are for 0.2 version of map. 
All parts from add-on are standalone, can be used in any combination, 
but ALL of them MUST HAVE HIGHER PRIORITY then original map files !!!
Screenshots Mod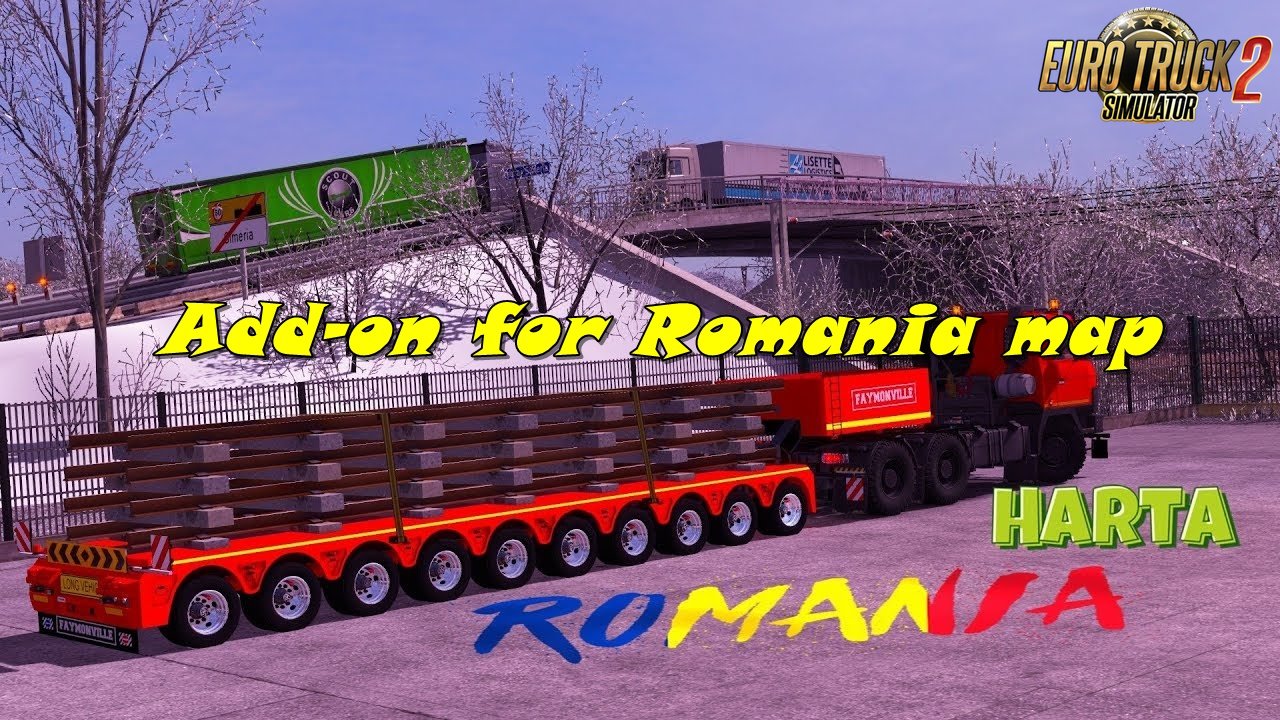 Share / Download Add-on for Romania map v0.2 by Alexandru: